Haltom City's Best Plumbers
Toilet running?
Leaking faucet?

Haltom City's Best Plumbers
Toilet running?
Leaking faucet?
We handle all things plumbing for your home!
We always answer live— book in under 2 minutes!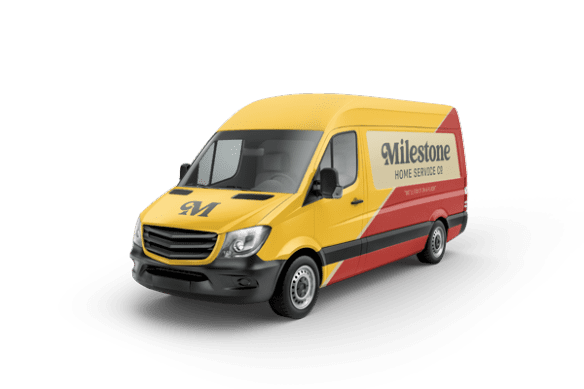 Plumbing Installation in Haltom City, Texas
Making Sure Everything Is Done Right
Faucets, sump pumps, toilets…we don't realize how important they all are until one of them doesn't work! There are countless things to consider when planning the installation of a new plumbing system at your property. All of the parts are destined to connect eventually, and if one aspect is not done correctly, it could mean the entire flow is off when the job is done. To ensure all the parts are installed right or to have a new plumbing part installed, give Milestone a call!
We are proud to have expert Plumbers who are trained in every aspect of plumbing installation, sump pumps, and connecting the water lines to your house. Your loved ones and you would not be able to function without running water. Milestone never wants anything to go wrong during the initial setup or repair. Our well-respected Plumbers know exactly how the pipes function and the valves that connect the water to your house, so you can feel secure that the work will be done the first time properly!
Your Local Plumbing Professionals Are Dependable
Your plumbing system is made up of so many different parts. Your toilet, drains, water line, sewer line, garbage disposal, and water heater are all working together to make your home safer and more comfortable. Each person on our team of skilled Plumbers undergoes thousands of hours of intensive training to comprehend how water flows in and out of a house and ensure they are educated in every aspect of installations from start to finish.
If you are a new homeowner and you are nervous about installing plumbing in your home, you have come to the perfect place! Our qualified Plumbers are background checked and drug tested, so you always feel secure about the people who are working in your home around your loved ones. Also, our Milestone Guarantee gives you the peace of mind of knowing that you will always receive the best services. If you are not 100% satisfied, we will fix the problem or give you your money back.
Make Sure the Water Keeps Flowing All the Time
Water is the very essence of every aspect of life! Without water, we would never survive. While that sounds like an extreme idea, it is the truth that living things cannot survive without water. At Milestone, our team understands that having running water in the house is the key to keeping the entire family happy. A family must have a toilet they can flush, a sink with water to drink, and a shower where they can bathe and wash.
Our skilled Plumbers always want to ensure that all the parts of your plumbing system function as they should. This is the reason why we offer plumbing installations for new construction. If you take a few minutes to call Milestone, we will be sure to do everything the right way the first time so you and your loved ones have peace of mind that your water flows efficiently whenever you need it. In addition, if you have been in your house for a long time and need to upgrade the fixtures such as a sink or toilet, or you need full repiping services, our team of Plumbers can complete the job to your satisfaction.
Justin was cool explained the situation an took care of it with ease Thanks Justin...
Let Milestone 'Fix it in a Flash' for You!
Outstanding Customer Service You Can Depend On Anytime
Here at Milestone, we know that the time our Plumbers are in your house is only a small part of your overall interaction with our team. While it might be the most important aspect of all your work, we will never neglect any other area of the experience we provide our valued customers. From the first time you contact Milestone, our dedicated customer service providers are professionally trained and ready to give you the highest level of service and support. We are completely focused on customer excellence to give you the best experience— and we feel so confident about it, we actually guarantee it! If you or your loved ones are not totally satisfied with your Milestone service, we will do everything possible to make it right!
When you need plumbing installations and updates, don't hesitate to contact the professionals at Milestone. We are dedicated to providing the best customer service every step of the way. From the first phone call to the final installation, we strive to ensure you are satisfied and happy throughout the entire experience— and Milestone even guarantees it! So reach out to us today for the best possible local plumbing experience!