Haltom City's Best Electricians
Breaker keeps tripping?
Outlet doesn't work?

Haltom City's Best Electricians
Breaker keeps tripping?
Outlet doesn't work?
We handle all things
electrical for your home!
We always answer live— book in under 2 minutes!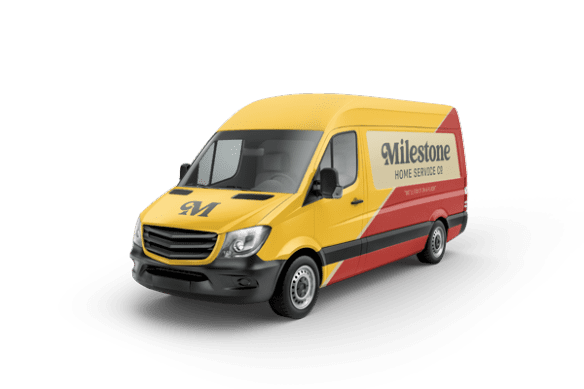 Electrical Panel Services in Haltom City, Texas
Making Sure the Breakers Don't Break!
In most homes, the electrical panel is tucked away somewhere in a location where it's not commonly seen. This means it's all too easy to forget it's one of the most critically important systems inside a house. In fact, a breaker box may be very small, but they're powerful. The entire power supply that runs through a house all must come from the electrical panel. However, just like any other appliance, device, or electrical system, it causes a major inconvenience or could even be dangerous when it stops working.
If you're experiencing electrical problems, don't stress just yet because that's where we excel. Here at Milestone, we have licensed and insured Electricians who are the best in their field and can help repair or replace an electrical panel quickly, safely, and efficiently. We're the experts at all things electrical, which is why we're the leading choice in Haltom City for electrical panel services. Our same-day guarantee means that you won't ever have to wait for us to fix the power— we'll be there in a jiffy, ready to work and get your home running back to normal again.
Take $200 Off Electric Panels
Professional Electrical Panel Services
We promise our skilled Electricians will be there quickly and prepared to take on any electrical panel repair, plumbing, HVAC, or other electricity issues with our same-day guarantee— just call us before 10:00am. You can rest easy knowing that you're covered for any occurrence because every one of our Electricians is licensed and insured. In fact, all of our Electricians complete extensive training until they're well-versed in all of the various ins and outs of electrical work, which is extremely dangerous as well. They also must undergo a rigorous background check, including a drug screen, so that you know you are safe and in expert hands.
Not only do we guarantee same-day service, we also guarantee quality results. If you are ever not happy with what our team at Milestone has done, we welcome you to give us a call. We will come back and we won't leave the job until you are 100% satisfied.
Top 3 Signs You May Need Electrical Panel Repair or Replacement Services
While the most obvious sign that a home needs electrical panel repair or replacement is a loss of power, there are several other signs to watch for besides having no electricity. In fact, keeping an eye out and monitoring the health of the electrical system can help catch issues before they become serious and keep your home in good working order. Then, it's that much easier to avoid those inconvenient hours with no electricity. Here are some signs that it might be time for a breaker box repair or replacement service, including:
1. Your home was built more than 20 years ago
If a house is more than 20 years old, there's a big chance that it could need a new electrical panel. In fact, houses built more than 20 years ago often have circuit breaker panels that simply don't have the amp capacity to handle modern devices. Most older houses have panels that can take about 60 to 100 amps. For comparison, newer homes will have about 200 amps! Any of our friends and neighbors in Haltom City with an older home should call us here at Milestone right away to get an electrical panel inspection and upgrade the breaker box if necessary.
2. The power or lights flicker frequently
Is there a distinctive flicker when you plug in a new lamp or the air conditioner? If so, there's most likely a connection problem to the electrical panel. It could also mean that it's simply overloaded with too many circuits or that it's outdated and needs upgrading. No matter the problem, our skilled Electricians have the skills and cutting-edge equipment to handle it with ease.
3. Discolored outlets or a noticeable burning smell
If there's ever a noticeable burning smell in the air, that's a very bad sign. It often means that the breaker box is getting much too hot and starting to overload. This is very dangerous and could even lead to an electrical fire. Overloading circuits also can cause outlets to discolor and turn brown. Any Haltom City homeowner experiencing a burning smell or discolored outlets should call us here at Milestone right away, so we can fix the problem before it progresses even further.
Let Milestone 'Fix it in a Flash' for You!
Call the Experts at Milestone
When it comes to electrical panel repair, Milestone is the leading choice for Haltom City homeowners. Our licensed Electricians are highly skilled and experts at what they do. In fact, the two highest priorities we have are workplace safety and customer service. That means if you're not happy with the job we've done, we're not happy. When that happens, we will go above and beyond to ensure that you're completely satisfied by the time we leave. For fast, affordable, and safe electrical panel installation services, call the professionals at Milestone today.