Haltom City's Best Electricians
Breaker keeps tripping?
Outlet doesn't work?

Haltom City's Best Electricians
Breaker keeps tripping?
Outlet doesn't work?
We handle all things
electrical for your home!
We always answer live— book in under 2 minutes!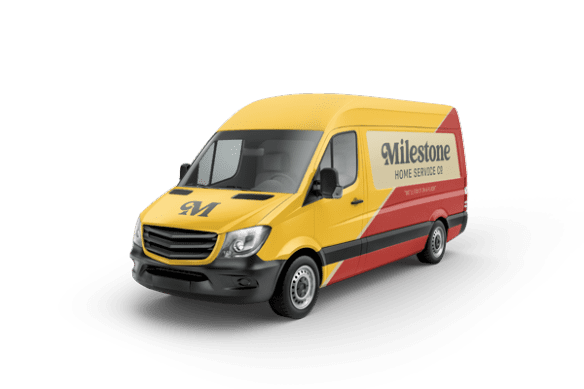 Electrical Installation in Haltom City, Texas
We're Shockingly Good with Electrical Installs
Milestone is a comprehensive home services company. Our experts understand how important it is that every system in the house runs properly at all times. We also know that the home heating, cooling, and even parts of the plumbing system rely on electricity, which is why we pride ourselves on our team of expert Electricians.
Without electricity, lights wouldn't turn on. The air conditioner wouldn't run in the summer, and the heater wouldn't run in the winter. There would be no way to get water from the bottom floor of the house to additional stories. Refrigerators wouldn't keep food cool, and stoves wouldn't turn on to heat it. Nothing in the home would work as intended.
Needless to say, it's important for you to have all electrical wiring, fixtures, switches, and other components installed by a professional. Don't worry, though. Milestone can help with everything from wiring to lighting installation, and more.
There are plenty of home maintenance tasks that can be accomplished by just about any handy homeowner with the right tools and a little bit of expertise. Electrical installations are different. They require specialized training, experience, and skill. Even something seemingly minor, like accent lighting installation, can create a fire hazard if it isn't performed properly, and the risks of electrical shocks and even electrocution should always be taken seriously.
When you work with Milestone, you never have to worry about whether every aspect of the electrical installation will be safe and effective. We hire only the best Electricians, background tests and drug screens all potential hires, and provide ongoing training to ensure every member of our valued team stays up-to-date with changes in local codes and industry standards.
The best part of working with Milestone is that there's no electrical installation too big or too small for our skilled residential contractors. Our Electricians can rewire the home's circuits just as effectively as they can perform a basic lighting installation. Plus, our experts work together as a team with HVAC contractors, Plumbers, and other professionals, so if the installation involves other home systems, you won't need to work with multiple companies. You can trust the same well-respected company to do it all, from accent lighting installation to installing new water-using appliances.
Customer-Centric Services
At Milestone, our top priority is ensuring that Haltom City homeowners and their families are comfortable and safe in their homes. We pride ourselves on offering comprehensive, customer-centric services. Every phone call or email will be responded to, and you can always get answers to your questions before you sign on the dotted line. Once you have chosen a convenient time for your installation, you can rest assured that Milestone's Electricians will show up on time and complete the project to the agreed-on specifications.
When to Call an Electrician for New Installations
It's never wise to put off electrical work, especially if it involves replacing faulty wiring, outlets, or fixtures. Homeowners who have noticed signs of trouble, like switches or outlets that feel hot or, even worse, produce unusual smells, should call to have new fixtures installed immediately. The same advice applies to households with frequently tripped circuit breakers, as this often indicates the need for a new electrical panel installation.
At Milestone, we can handle everything from individual accent installations to full electrical installs in new additions and more. We perform lighting installations both indoors and outdoors, add extra outlets to rooms, replace malfunctioning light switches, and install wiring for new electrical appliances. In areas that are prone to moisture such as bathrooms, kitchens, and laundry rooms, Milestone can install GFCI outlets to protect residents from electrical shocks.
Our expert Electricians can install home and landscape lighting, electrical supplies for garages and other outbuildings, upgraded breaker boxes, and even new meter boxes. No matter what homeowners need, Milestone is here to help.
Our company's customer-centric business model means that no job is complete until the customer has inspected the work to confirm that it meets or exceeds expectations, so don't be afraid to reach out with concerns. Milestone offers a 100% customer service satisfaction guarantee and will do everything necessary to resolve any situation that could come up. It's called our Milestone Guarantee, and we are very proud of it.
Michael performed his tasks very Professional. Job Well Done!...
Let Milestone 'Fix it in a Flash' for You!
Trust Milestone to Do It All
Milestone doesn't just provide expert electrical installations in Haltom City. We can do it all, from complex electrical work to installing new heaters, air conditioning units, and appliances. You can trust us to provide high-quality work at transparent, competitive prices whether you just need a basic lighting installation or a wide range of complex home improvements, so call today.