Haltom City's Best Plumbers
Toilet running?
Leaking faucet?

Haltom City's Best Plumbers
Toilet running?
Leaking faucet?
We handle all things plumbing for your home!
We always answer live— book in under 2 minutes!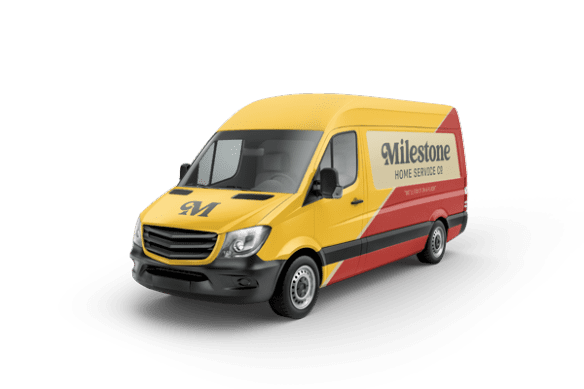 Water Line Services in Haltom City, Texas
Keeping The Water Flowing
Water is one of the basic necessities of life and of a properly operating, comfortable home. Without an adequate supply of water, you and your family would not be able to clean, cook, eat meals, clean up afterward, do the laundry, or bath and shower. No one wants to live like that. Milestone does not want you to have to worry about the water supply in your home and how it flows through the pipes and faucets. We can make sure the water is always flowing in your home.
If there is an instance where your water stops flowing, you can call Milestone for same-day service and repairs. We have 24/7 emergency services available to our customers. Our expert Plumbers are skilled at drain maintenance and making sure there are no clogs in your pipes. They also have training and experience in all areas of plumbing and can find problems in the water lines running to your home from the city's main water source. When your water flow seems to be reduced or there is no water, don't hesitate to call Milestone for help.
Get $59 Off Plumbing Services
The Best Plumbers In Haltom City
Because the water lines and plumbing system in your home is such an important part of the home, all the parts of that system must be maintained to run at full capacity. Worn out or damaged parts and pipes must be replaced, clogs removed, and other issues addressed promptly.
The water line that carries water from the city water supply to your home must be in good condition and free of obstructions. We want to have the best Plumbers to service your system so we hire expert Plumbers and then put them through many hours of additional training to be sure they know everything there is to know about your home plumbing system and water pipes.
We also do background checks and drug tests on all employees to make sure you feel safe when our Technicians are working in your home.
When You Have Water Problems Call Milestone!
The home has a main water line that connects it to the city water supply. This waterline ensures that that water flows into your home to the sinks, shower, tub, toilets, and water-using appliances as it is needed and in the amount that is needed. The water line is buried deep under the house and lawn as it goes to the city's main water line. This protects it from freezing and from damage.
The water comes into the house and into pipes to get it to where it is needed. Part of the water goes through a water heater so hot water is available to family members on demand. You may not need to know all the details of how your complicated plumbing system and water lines work, but you do need to know where to find good plumbing experts like Milestone to address any issues that come up. Our expert Plumbers can address any problems with the water lines and keep water flowing dependably for the family.
Robert Short pays attention to details and is a critical thinker to solve electrical issues. He provides excellent customer service! Very happy with our service!...
Let Milestone 'Fix it in a Flash' for You!
Milestone is Ready and Able to Provide Excellent Service
At Milestone, our Technicians and phone service staff know that you expect great customer service and treatment from the moment you call to the final bill you receive. If we do not deliver on our Milestone Guarantee, we will lose valuable customers. So, we make sure that every step of our service to you is as positive as possible including your call for information and scheduling, the service call itself, and every interaction with our staff. If you are not 100% satisfied, we will work to make things right.
When you call Milestone, ask about our many other service offerings including all plumbing, electrical, HVAC, duct cleaning, home insulation, and more. We will do our best to help you with all the operational systems in your home to keep it running smoothly. It is easier and saves money when you have one service provider for many areas of your home. Call Milestone to get a list of our many services and an idea about the costs of different projects. We can also help with the plumbing and wiring for the construction of new homes or additions to an existing home.
If you just moved into a new home or are considering the purchase of a home, call us to inspect the plumbing or electrical system to make sure they are in good condition and safe for your family. Or, we can check out those systems in the home you have been living in to see what maintenance might be needed. Contact us today.