Haltom City's Best Electricians
Breaker keeps tripping?
Outlet doesn't work?

Haltom City's Best Electricians
Breaker keeps tripping?
Outlet doesn't work?
We handle all things
electrical for your home!
We always answer live— book in under 2 minutes!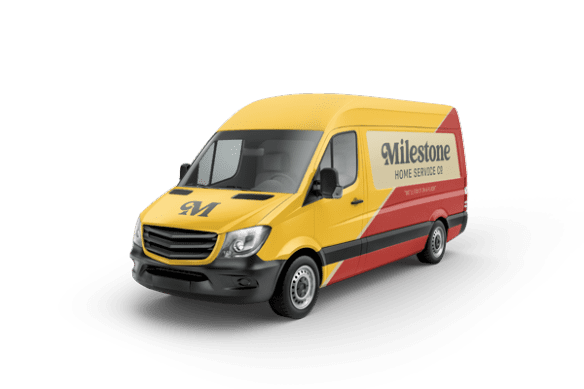 Outlet Repair in Haltom City, Texas
Electrical wiring is one of the most essential systems in homes. Everyone uses electricity each day, and we depend on it. Without electricity, we cannot cook, keep the home cool or warm, or keep the home lit. Because you rely so greatly on electricity, it is essential that your electrical system is always functioning properly.
Milestone hires and trains Electricians who are skilled in every aspect of electrical work. If an outlet stops working, you won't be able to use the appliances that are plugged into it. Fortunately, Milestone's Electricians are able to repair outlets as well as other system components. Our Electricians understand everything about electrical work, and we will double-check all of the electrical circuits in the home to be sure that the power is always flowing correctly and safely.
Take $39 Off Outlet Repairs
Your Neighborhood Outlet Repairman
Everyone uses electricity. Most people cannot get through the day without it. You need to charge your phone to keep it functioning all day. You need power to heat food or turn on your bedside lamp to read a book. Our Electricians rely greatly on the electrical system in their own homes, so they understand how important it is that your electricity is functioning properly.
Milestone's Electricians are required to go through thousands of hours of training. This is essential for them to understand every aspect of an electrical circuit. They can perform outlet repairs so quickly that you won't need to take much time out of your day. Before Milestone hires an Electrician, the applicants are required to pass a drug test and a background check. We want you to feel safe with the person you allow into your home to make repairs.
A Life Without Limitations
Many people rely on the first cup of coffee of the day to get them going. Without it, you feel sluggish and can develop a headache. There is nothing worse than plugging in your coffee maker and seeing a large spark. Now you cannot have your coffee, and worrying about your electrical system will add to the headache. Fortunately, Milestone guarantees that we will send an Electrician to your home the same day if you call us before 10:00 in the morning.
We will work to find the source of the problem and then find a solution to get the outlet up and running again. Fortunately, you will be able to have your first cup of coffee again. It may have to be a mid-morning cup, but we will make sure that the outlet is working.
We understand how much you rely on electricity for most daily household tasks. We also understand that outlet issues can put your home and family at risk. This is why we will get a licensed Electrician to your home the same day to repair the outlet and any other electrical issues you are having.
Faulty Outlets Can Be Extremely Dangerous
You may think that because just one outlet isn't functioning properly, it isn't a big deal. What you may not know is that a faulty outlet can cause an electrical fire. An outlet that is warm to the touch is as dangerous as an outlet that is sparking. If you are experiencing an issue with any outlet in the home, don't hesitate to call Milestone. Waiting even one day can be catastrophic.
We have a yearly plan with milestone where they come inspect furnaces and AC units and all connections and ducts and lines. I love their service because they go above and beyond. The technician cleare...
Let Milestone 'Fix it in a Flash' for You!
Milestone Provides Superior Customer Service
Milestone understands that the time our licensed Electricians spend in your home is just a small part of your interaction with us. Although the repair is an important part, we also provide excellent customer service, starting with your initial phone call. Our customer service reps are highly trained and skilled so that they can offer the highest level of support and service as possible.
We are so dedicated to providing excellent customer service that it is guaranteed. If you aren't 100 percent satisfied with the service Milestone performs, we will do whatever it takes to make things right. It is our goal to provide service that leaves you feeling happy and satisfied so you will call us again for any electrical needs.
Because outlet issues can be dangerous, and because the outlet cannot be used until it is repaired, call Milestone at the first sign of an issue. The sooner you make the call, the sooner we will get an Electrician to your home to find the source of the problem and make the repair. This will allow you to go to sleep with peace of mind that your home and family will be safe.