Haltom City's Best Plumbers
Toilet running?
Leaking faucet?

Haltom City's Best Plumbers
Toilet running?
Leaking faucet?
We handle all things plumbing for your home!
We always answer live— book in under 2 minutes!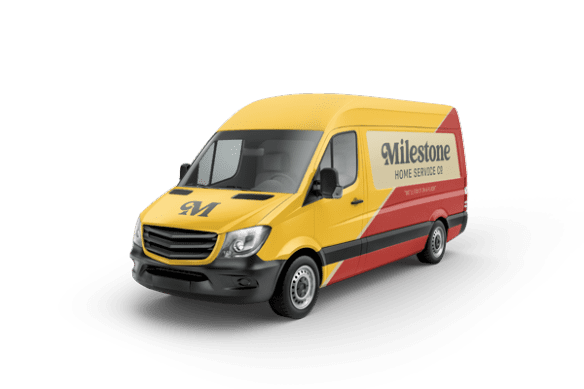 Running Toilet Repair in Haltom City, Texas
Is Your Toilet Running? You Better Go Catch It!
Taking care of all the components of your home can seem like a neverending responsibility. Your plumbing system is an important part of your home, and it has a lot of components that can experience problems.
Toilets are one of the most-used components in your home. When they break down, immediate stress can occur. We want you to be stress-free. If you are dealing with toilet repair issues, we want to help. We will be there every step of the way and will work to ensure your toilet issues are a thing of the past.
Toilet Running? $59 Off Repairs
Is your toilet running and never seems to want to stop? A running toilet needs to be addressed right away. Did you know a running toilet can waste up to 300 gallons per hour of water? If you have ever thought this issue was not such a big deal, you now see how it can quickly cost you a lot of money.
We want you to be aware of the possible reasons your toilet might start running. Being aware of the possible issues is important for ensuring you know when to take action. The following page offers information on the toilet repair services we offer at Milestone.
A damaged flapper is not going to be able to close appropriately. If the rubber has become worn, it will not be able to seal the opening and water will continue to flow in the tank. This part wears out over time and needs to be replaced. However, this is easy for us to replace at Milestone.
Incorrect Floater Ball Height
Another easily remedied problem by our expert Plumbers, the floater ball is responsible for the water height in your tank. If the floater ball is not correctly positioned or it is broken, your toilet is going to run continuously. You should always rely on our professional Plumbers to ensure no issues arise.
The chain in your toilet connects the handle to the flapper. When you push down on the handle, this sends water into the bowl, so it can flush. If the chain length is not correct, this could cause the flapper to work improperly.
We will come out and take care of any of the internal components that are causing toilet running issues. Once we have pinpointed the problem, we will go right to work on carrying out the necessary toilet repairs, so your toilet is no longer causing you a headache.
Robert was awesome. First thing he did was put on shoe covers before coming into the house. I told him where the issues were and he went over to check it, explained what was happening and he fixed it ...
Let Milestone 'Fix it in a Flash' for You!
We Are the Plumbers You Can Depend on Fully
Being able to rely on an expert Plumber is essential. Our Plumbers are the best in the business, and they strive to provide the highest level of customer service, from start to finish.
When we hire a plumbing professional, they must first pass our rigorous testing. If they cannot successfully pass background checks and drug tests, they will not be hired. We even require all our employees to submit to random hair drug tests, with no exceptions.
Are you looking for a professional Plumber in Haltom City? If so, you have come to the right place. We are experts in toilet repair and work tirelessly to take care of our customers. You will not have to worry about your toilet problems any longer.
Milestone Offers the Best Guarantees
Yes, there are multiple Plumbers in Haltom City. While all of them promise the best service, there is only one that consistently delivers, and there is only one that offers the Milestone Guarantee. Since we first opened our family-owned and operated company, there has always been one primary focus, which is customer service.
We are so sure we offer the best customer service experience for you that we guarantee it fully. If you are dissatisfied, let us know right away. We will work to make sure we make it right or you will get your money back. It really is that simple! Our plumbing team offers the best service, and we stand behind our work 100%. We offer an unheard-of five-year warranty on all our service jobs. Most Plumbers offer a year or less. We also strive to offer the fairest prices in town. Should you find a comparable competitor, of the same caliber and offering the same superior quality materials and parts, we will be happy to meet or even beat their price.
Call Today to Schedule an Appointment
Whether you need toilet repair or are dealing with other plumbing issues, we are the experts to call. Our plumbing team is standing by to take your call, answer any questions you may have, and schedule an appointment. Toilet repair cannot wait, so call us right away to get started.