Haltom City's Best Plumbers
Toilet running?
Leaking faucet?

Haltom City's Best Plumbers
Toilet running?
Leaking faucet?
We handle all things plumbing for your home!
We always answer live— book in under 2 minutes!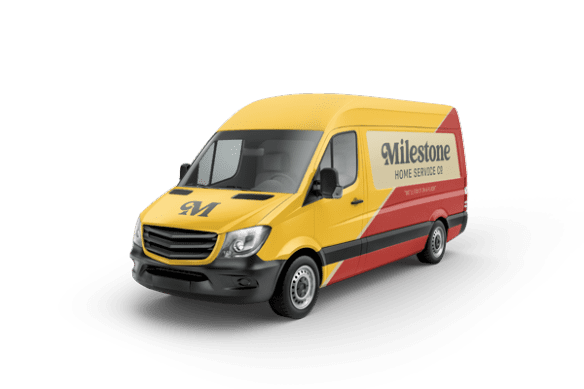 Plumbing Repair in Haltom City, Texas
Making Sure The Water Always Flows
Why is it that plumbing repair issues can occur at some of the worst times? Although no time is a good time to need a Plumber, things can be more stressful when other issues are pressing as well. Milestone is here to take the stress off your shoulders. We want to be your go-to plumbing expert in Haltom City.
Yes, homeowners have a lot of choices when it comes to Plumbers. Unfortunately, not all plumbing services are created equal. Hiring the wrong Plumber can lead to disastrous outcomes, including damages and exorbitant costs. There is a reason Milestone has been rated as one of the best Plumbers in Haltom City. All you have to do is read our glowing customer reviews, and it will be clear to see that we are set apart from our competitors.
Our customers know they can rely on us when they need us most. Did you know if you call the office before 10:00 in the morning, we will work to get out to you the same day? We also understand true plumbing emergencies cannot wait, which is why you will often see our trucks out after hours. We believe in being there when our customers need us, and we do not want you to be left to handle plumbing problems alone.
Get $59 Off Plumbing Repairs
Service With a Smile and a Guarantee
When Milestone started offering plumbing services, we did so with a purpose in mind. We knew there was a shortage of good, honest Plumbers in the area, and we wanted to make a difference. Throughout the years, we have maintained that focus, which is why we offer a smile and a service guarantee to every customer. If for some reason a customer is unhappy with our plumbing services, we will do everything we possibly can to make it right. This is our 100% satisfaction Milestone Guarantee that we have given our customers for many years.
Service with a smile is important. We want all of our staff to be friendly and understanding. From the moment you call our office until the repairs are carried out, you will not have to worry about being treated rudely by anyone. That is what service with a smile is all about.
Yes, we have a lot of DIY enthusiasts in Haltom City. While there is nothing wrong with wanting to get your hands dirty and take care of a problem yourself, there are some things that are best left to the professionals, and plumbing is one of them. Time after time, we have received calls from frantic homeowners who have made mistakes with their plumbing repairs. Obviously, they are embarrassed and hate to even reach out for help, but they are desperate.
We understand the frustration of getting in over your head with a plumbing issue. You think you can handle it, only to find out you do not have the right tools and equipment to get the job done right. Do not feel ashamed to call us. We have all been there at one time or another. Dealing with plumbing repair issues can be a nightmare at times, and we want to help make things easier. Allow us to take care of the repairs and take the stress off your shoulders.
Our expert plumbing repair services are reliable and affordable. We offer the fairest prices in town and a level of customer service our competitors cannot beat. Are you dealing with plumbing problems? If so, we invite you to call our office right away. We will get to the root of the problem and carry out the repairs immediately, so you do not have to wait.
Our philosophy has always been to come prepared. Our Plumbers come with stocked trucks that have the most supplies and parts that are necessary for plumbing repairs. Our Plumbers come prepared with the knowledge, experience, tools, and equipment, so they can go right to work on uncovering the problem and carrying out repairs.
Victor and Chris installed a new HVAC system that we purchased through Brian (who came out for a simple maintenance checkup) on the SAME DAY! We purchased it at 2:25pm and an entirely new system was u...
Let Milestone 'Fix it in a Flash' for You!
Have plumbing issues got you stressed? We understand how frustrating they can be, which is why we want to help. Our plumbing team is standing by now to take your call. Do not hesitate to call us with all your plumbing needs. You will find our reputation precedes us. Just ask our loyal customers how happy they are with our services.
For over seventeen years, we have proudly served the homeowners in Haltom City, making sure their plumbing repair needs are met. No job is too big or too small. We should be the first ones you call when a plumbing problem arises.