Haltom City's Best Plumbers
Toilet running?
Leaking faucet?

Haltom City's Best Plumbers
Toilet running?
Leaking faucet?
We handle all things plumbing for your home!
We always answer live— book in under 2 minutes!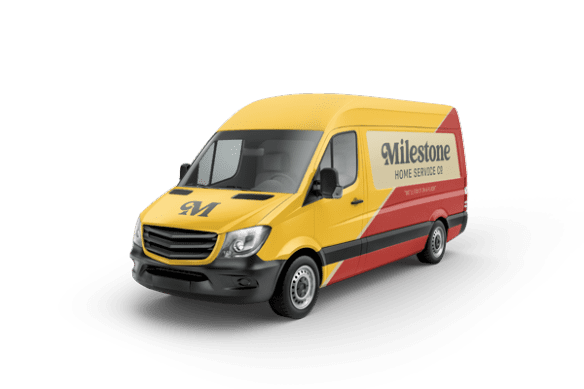 Water Quality Services in Haltom City, Texas
You Can Trust Your Water With Us
Have you given much thought to the quality of the water coming into your home lately? If you're like most Haltom City homeowners, you probably haven't. Most of us simply take for granted that our water supply is safe and free of pollutants. Unfortunately, many of us aren't quite on the mark with that assumption. In fact, the water coming into our homes can contain a variety of contaminants you wouldn't expect to be present in drinking water in a first-world country. Still, those particles and substances can easily make their way into the water supply and into our homes.
Get $59 Off Plumbing Services
Keeping Waterborne Contaminants Out of Your Home
Here at Milestone, we're committed to keeping waterborne contaminants out of Haltom City homes. We offer a range of water filtration systems and water softeners that are designed to rid your water supply of pollutants. We also understand that no two families' water concerns are the same. Because of that, we tailor our water quality services to the unique needs of each of our customers. Contact us to schedule a water quality evaluation to find out exactly which contaminants you may be dealing with and determine which solution might best meet your requirements.
What Types of Water Contaminants Might Be Affecting My Home?
Numerous contaminants might be working their way into your water supply. Some of the most common are chemicals from pesticides, pollutants from industrial waste, byproducts of radioactive materials, and pathogens to name a few. Certain contaminants have immediate negative effects whereas others build up in our bodies over time. However, Milestone can help to remove all of them from your water with an individualized water purification and filtration plan. We can resolve the following contaminations:
Lead
Mercury
Aluminum
Radium
Uranium
Ammonia
Those are only a few of the contaminants that could be lurking in the water that's coming into your home. Their harmful effects range from fevers, fatigue, headaches, and digestive issues to kidney and liver damage, reproductive problems, birth defects, and cancer. Fortunately, Haltom City homeowners don't have to live with the potential risks, though. Water filtration systems can help eliminate many of the dangerous pathogens and other contaminants. At the same time, water softeners can remove the minerals that so often enter the water supply.
Where Do Those Contaminants Come From?
Waterborne contaminants can come from a variety of sources. America's public water and sewer lines are aging, and they're being placed under increasing strain as the population grows. That means they're developing cracks, leaks, and other types of damage. From there, pathogens can seep out of the sewer lines, into the ground, and into the clean water coming into people's homes. Septic tank leaks and additional problems can introduce bacteria, viruses, and other microorganisms into the water supply as well.
I have used Milestone for electrical, plumbing, security, HVAC, water heaters and today, dryer vent cleaning. Every visit has been a positive experience. Their technicians are knowledgeable, professi...
Let Milestone 'Fix it in a Flash' for You!
At Milestone, we are committed to the happiness and health of all of our customers. We want you to have the highest quality of water, and we are excited to be able to offer you these important services. However, quality work is often hard to come by in Haltom City. We want to change the trend by offering our 100% customer satisfaction Milestone Guarantee. We are committed to standing by our promise to stick with the job until you are satisfied.
Water Quality Solutions at Your Disposal
We have several solutions for dealing with poor water quality. First, we'll inspect your plumbing and test your water. Some problems can easily be resolved with plumbing repairs or pipe replacements. If that's what you need, our experts can take care of the problem for you.
Sometimes, though, further measures are required. For viruses, bacteria, and certain other contaminants, we can install a water filtration system to deal with the issues at hand. Quite a few water filtration systems are available, each one geared toward different contamination issues. Some specifically target large particles whereas others are designed to remove pathogens. If your problems stem from high concentrations of minerals, a water softener would be the best option.
Come to Milestone for Your Water Quality Needs
If you're concerned about water contamination, Milestone has the solutions you need. Our experts will evaluate the situation and help you find the perfect solution. Our water quality services also include filtration system installation, repairs, and maintenance to keep your water clean and safe now as well as in the future. Call us or contact us via our website to schedule an appointment.