Haltom City's Best A/C Technicians
Room that doesn't cool?
High energy bills?
Haltom City's Best A/C Technicians
Room that doesn't cool?
High energy bills?
We handle all things air conditioning for your home!
We always answer live— book in under 2 minutes!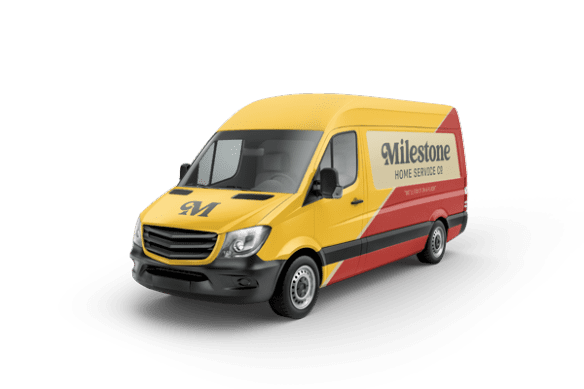 AC Tune-Up In Haltom City, Texas
The Best of the Best: The Milestone Tune-Up™
You should always set up routine maintenance services for your AC system and ensure that it operates as expected. The manufacturer's warranty outlines the necessary maintenance tasks for each system, and our team must complete these tasks for you so that you can retain coverage under your warranty. We are trained to complete these tasks as directed, and we understand the requirements for each AC system. If you notice any issues, our HVAC Technicians will report the problems to you with a complete estimate for the services. Here are a few things that we complete during a The Milestone Tune-Up™ appointment.
The Milestone Tune-Up™ for $129
Clean the Condenser Coils
The condenser coil transfers heat and radiates cool air. Unfortunately, this component could become damaged easily and must be cleaned and maintained properly. The fins in the component could become bent, and this prevents it from functioning properly. When completing an AC Tune Up, our Technicians clean the component completely and straighten any fins that are bent.
Inspect the Entire Ductwork
During a The Milestone Tune-Up™ service appointment, your ductwork is inspected for issues and damage and if there are any problems they must be addressed promptly. Your ductwork circulates air through the home through the vents, and if it is compromised, the air will not circulate properly. Our HVAC Technicians assess the ductwork and ensure that all compromised spaces are corrected to establish proper airflow through the home.
We will also check for blockages and debris that accumulates inside the ductwork. While cleaning out the system, we will also complete AC Filter Replacement and ensure that you are using the appropriate air filter size.
If your air filter is not the right size, it will not provide the correct function and debris will flow through the entire AC system. By using the correct products, your AC system will work more effectively, and the home will stay at a comfortable temperature.
Test the Thermostat for Issues
The thermostat must operate as expected, and if it is not gauging the room temperature properly, the system may cycle too frequently. A cold breeze near the thermostat could present you with thermostat issues and drive up energy costs. Our Technicians will check the calibration for the thermostat and clean it out as well. However, if the thermostat is not functioning properly, we will probably recommend replacing it.
These guys, are the BEST!...
The refrigerant levels must stay consistent to produce cool air, and if there are any refrigerant leaks, we will have to test the unit and find the source of the leaks. Gas presents a serious risk to the environment, and a leak could present serious damage to your health.
You should also ensure that the AC system is charged properly. Our Technicians will recharge the unit after the leak is repaired properly. Testing the refrigerant levels is a major part of AC Maintenance services, and you should ensure that the task is completed according to your system's warranty.
Let Milestone 'Fix it in a Flash' for You!
Assess Electrical Components for Safety Hazards
The electrical connections for the AC system must be evaluated each year. Any systems that use high voltage must be maintained and all electrical systems must be tested. An arc flash could cause an explosion and a house fire. During a The Milestone Tune-Up™ appointment, we will test and evaluate the system and its connections to ensure the safety of the unit and the home.
We guarantee quality services for every The Milestone Tune-Up™. We won't stop working until you are happy with the job we have done. We call this our 100% satisfaction Milestone Guarantee, and we offer it for all of our services.
Tune-Up Services at Milestone
Milestone provides stellar HVAC services for all residential property owners, and we complete inspections, repairs, and full installations. We strive to offer exceptional services for all property owners in Haltom City and keep them safer by screening all our new hires. You can learn more about setting up AC Tune Ups in Haltom City by contacting Milestone today.
You can set up maintenance services to improve the way your AC system operates. All manufacturers provide instructions in the product warranty that guides HVAC professionals through routine maintenance services. We always follow these instructions exactly to keep from voiding your warranty. The warranty provides discounts and coverage for some component replacements, and if the system fails before the end of the warranty term, the manufacturer may replace it at little to no cost.
At Milestone, we are eager to complete your routine maintenance services each year, and we will identify any existing issues with your system. If it needs repairs, we will provide you with a complete estimate. Your system will continue to operate properly as long as you set up maintenance services. If the system becomes too damaged, our Technicians can recommend a brand-new unit that is great for the property. Call us today for more info.