Haltom City's Best Electricians
Breaker keeps tripping?
Outlet doesn't work?

Haltom City's Best Electricians
Breaker keeps tripping?
Outlet doesn't work?
We handle all things
electrical for your home!
We always answer live— book in under 2 minutes!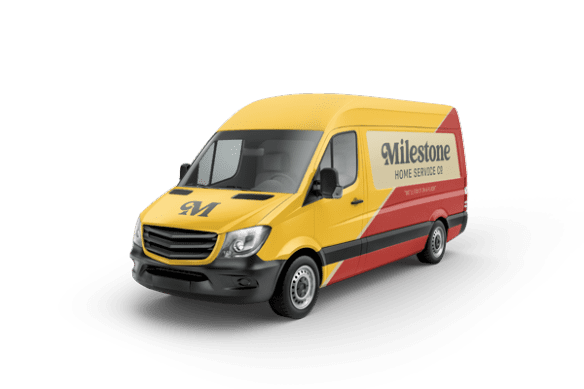 Electrical Inspections in Haltom City, Texas
Ensuring Accurate Electricity Flow
Electricity is the main source for most of the creature comforts that we expect in life; the TV, the refrigerator, light, our cell phones and computers, and even more. However, what can you do when the electricity shuts off suddenly, with no warning? It's expected when there's a big storm, but when it's just a typical day and the power abruptly cuts off, it can be a massive problem if there's no generator that can run the whole house. While electrical emergencies do happen, there's one way to decrease the risk of developing an issue with the wiring and electricity in your home: regularly scheduled electrical inspections.
Here at Milestone, we know how important it is to have a proactive approach when it comes to electrical systems. Our licensed and insured Electricians are certified to perform an electrical inspection, which means carefully looking at every single wire, outlet, appliance, light, and breaker box, to start. We even make sure that the smoke detectors and light bulbs are all working, too. Our licensed Electricians will also inspect surge protectors and the ground-fault circuit interrupter, or GFCI, to ensure that the energy and power are being used efficiently. That way, you and your family can feel safe and secure at home.
Get $59 Off Electrical Services
The Local Experts for Electrical Inspection in Haltom City
Think about it: a house has so many little components that all have to work together in harmony. If one of the parts stops working, that's it; suddenly, life as you once knew it has now come to a dead stop. In fact, losing power is not just inconvenient; it can cost money, too. Think about how much food would be lost from the fridge and freezer if the power suddenly cut out and didn't come back on for a few days. That could cost hundreds or even thousands of dollars, depending on how much you had.
However, when the worst does happen, just call the experts at Milestone because we're just a phone call away. Our Electricians are expertly trained in electrical inspection, so they understand every single aspect of the wiring, outlets, and electrical equipment that keeps a house running. Any Haltom City homeowner concerned with an outlet that's not working, a beeping fire detector, or even the wattage of light bulbs that's right for household fixtures; we can provide the expert guidance you need.
When our Electricians perform an inspection, you can rest easy knowing that your family is safe. All our employees are made to undergo extensive background checks, including drug screens. They're also friendly, respectful, and knowledgeable about their job. That's part of our service guarantee; if you're not happy, we're not happy. We'll do everything in our power to fix the problem if you're ever not satisfied with our work. We call this our 100% satisfaction Milestone Guarantee.
Benefits of Regular Electrical Inspection Services in Haltom City
Having regularly scheduled electrical inspections with the experts at Milestone offers many benefits, including:
Scheduling regular electrical inspections is incredibly important to help keep your family safe. Damaged or frayed wires are one of the leading causes of electrical fires and are among the most common problems that our Electricians find on their inspections. It can also result in devices getting overloaded, potentially ruining them. However, our inspections will help keep the electrical system functioning correctly and keep your family safe and sound.
Regular electrical inspections can help catch issues before they turn into permanent damage. This means saving money on repair bills since some problems can be very expensive to fix. The normal wear and tear on a system can also cause electronics to fail, which means spending a lot of cash to get a new one. By getting the system inspected regularly by our experts at Milestone, those issues are identified and fixed before they turn into something much worse.
Improves System Efficiency
Calling the professionals at Milestone for regular inspections of the electrical system also helps improve the overall efficiency of its operation. When there are problems or damage to a system, it doesn't perform very well, which means using more power. That can send utility bills sky-high. However, getting a regular inspection means the entire system will be in top-notch condition, using less energy to work efficiently.
Very fast, professional and courteous! Did not keep me waiting. My technician Robert Short was very knowledgeable and helpful and right on time....
Let Milestone 'Fix it in a Flash' for You!
Call the Professional Electricians at Milestone
Here at Milestone, we know how important electricity is to daily life. Our licensed Electricians and every team member at Milestone are dedicated to providing the highest level of customer service possible. From the moment we answer your phone call, you'll receive our expert guidance, so the entire process is stress-free. That's part of our service guarantee; if you're not happy, we go the extra mile to fix it, so every one of our customers is satisfied with our work. Call us today at Milestone to learn more about electrical inspections or to schedule a consultation.