Haltom City's Best A/C Technicians
Room that doesn't cool?
High energy bills?
Haltom City's Best A/C Technicians
Room that doesn't cool?
High energy bills?
We handle all things air conditioning for your home!
We always answer live— book in under 2 minutes!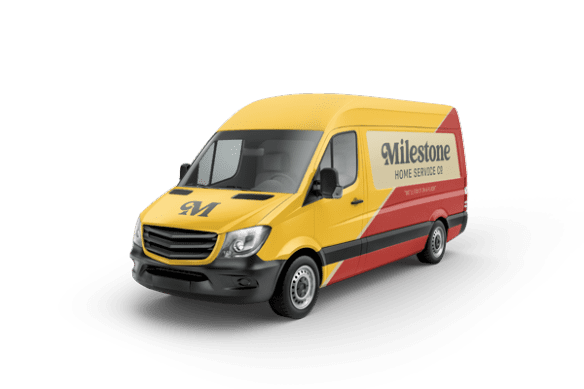 A/C Installation in Haltom City, Texas
Making Sure Things Go Right The First Time, So You Don't Have to Worry
Milestone in Haltom City understands that purchasing a new air conditioning unit is always one of the most significant expenditures a homeowner can make for their home. As a result, we have a strong team of the best HVAC Technicians who can install air conditioners.
We want you to be confident that your new unit will work for you and your family, which is why our Technicians go through extensive training to ensure they are prepared for everything. Suppose your levy requires installing or replacing a new air conditioner or even installing a ductless air conditioner. In that case, you can be confident that Milestone's highly-skilled Technicians will provide these services.
Call Now for Same Day Service
Superior Technicians Means Superior Results
Milestones HVAC Technicians are Texas natives, so they understand the value of a well-functioning air conditioning unit firsthand. When it comes time to upgrade your outdated unit, our Technicians have been expertly trained to uninstall and dispose of the old unit. They will then replace it with a brand new, fully operational air conditioner.
In addition to the hours of training Milestone's expert Technicians have earned, we provide background checks and drug testing so you can be confident that your installation is in good hands. With family as our primary priority, our company only hires the best of the best. Air conditioner installation and other services should be done with care and attention to detail.
Purchasing and installing a new air conditioning unit is similar to buying a new home. Both processes require a significant amount of time and analysis, and Milestone is here to assist. Texas residents use air conditioning during the hot, summer months, and going without air conditioning for even a few hours during the installation process can feel excessive. Fortunately, Milestone is based in Texas, so we understand how important it is for the process to go smoothly and quickly. Since our HVAC Technicians are qualified to handle air conditioning installation and any additional problems that may arise, you can be confident that your home will be secure.
Although it may seem more straightforward to install an air conditioning unit yourself, there are a few advantages to getting it professionally installed by one of our highly motivated HVAC Technicians.
No Physical Labor Required
Crawling under the house, lifting any component, preparing an installation site, climbing on the roof, and various other physical tasks are all needed when installing an air conditioning unit yourself. Hiring Milestone removes the need for you to do something more than sign off on the job and pay for the service. This creates less stress for you and your family.
Chris was very polite, and knowledgeable, a very trustworthy person, Milestone just got a new customer, they are my first choice from now on....
Let Milestone 'Fix it in a Flash' for You!
Upkeep is an essential part of ensuring your air conditioning unit works properly for many years to come. Each HVAC Technician at Milestone offers maintenance plans for new installations. Milestone installs a new unit that they are already familiar with and can return to check on it as required or as requested by the homeowner. Many installation units contain a maintenance plan to ensure the durability and protection of the unit.
In addition to the physical aspects of installing a new air conditioning unit, many homeowners employ professionals such as Milestone Technicians to handle the paperwork. In most states, local governments require permits for specific home improvement projects including, repairing or installing large-scale appliances like HVAC systems. Milestone's professionals will obtain the necessary permits for the homeowner, making the job run more efficiently in terms of deadlines and getting it completed faster.
We recognize that our Technicians' time in your homes is just a small part of our interaction with you. Although it may be the most critical aspect of your service experience, we are committed to never overlooking any aspect of the service we give you. That is why we offer you our 100% customer satisfaction Milestone Guarantee.
From the moment you call Milestone, our reputable customer service providers will provide the highest level of support and care to you. Since we are so dedicated to providing the best customer service experience possible, we guarantee it. If you are not fully happy with your level of service supplied by Milestone, we will do everything in our power to make things right.
Contact our customer service team or book an appointment online today to get your newly purchased air conditioning unit installed. Our trustworthy workers are standing by, ready to help in whatever way they can.