Haltom City's Best Electricians
•We handle all things electrical
•Book in under 2 minutes – we always answer live
•100% Satisfaction Guarantee, or your money back
Haltom City's Best
Electricians
We handle all things electrical
Book in under 2 minutes – we always answer live
100% Satisfaction Guarantee, or your money back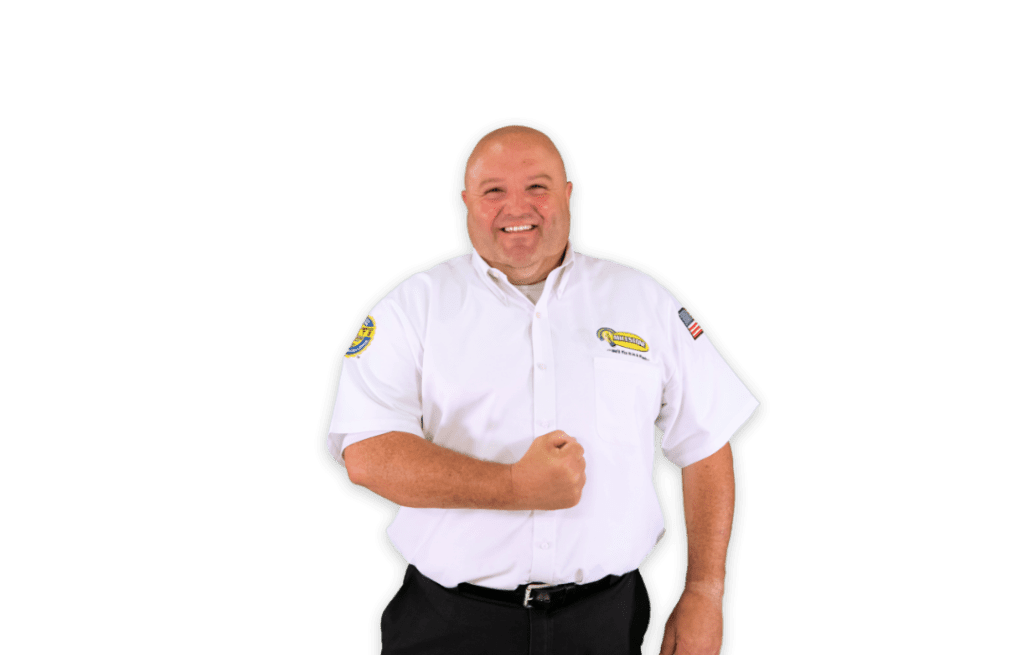 Electrician in Haltom City, Texas
Your Trusted, Local Electrician
At Milestone, we have been providing expert electrical services, from repairs to installations, since 2004 to Texas residents. We offer highly trained Electricians that can offer both new installation and repair services, so you can get the help you need for any electrical project. We make sure your safety and satisfaction are always the top priority for our Technicians, and that's why our Technicians go through drug testing, background checks, and hundreds of hours of training before they can go to your home. With the hours of training, they go through, our Electricians can provide the following electrical services:
Protection From Electrical Surges

Electrical Panel Repair, Installation, and Upgrades

Smoke Detector Replacement or Upgrades

Light Switch Repair, Replacement, or Installation

Ceiling Fan Repair, Replacement, or Installation

Meter Base Installation or Repair

Outlet Replacement or Installation

Generator Repair or Installation

Rewire for the Home

New Circuit Additions
Get $99 Off Electrical Services
Residential Electrician Services
No matter what electrical issue you're experiencing, it's never a good idea to try to DIY the task. Whether it's a new installation or a repair, leaving it to a professional Electrician to handle is always a good idea. Electrical work can be dangerous, as it can lead to shocks, electrocution, or even a fire. This could be dangerous or cause major damage to your home that is difficult and expensive to repair. When one of our Licensed Electricians from Milestone does the job, though, you have nothing to worry about.
Our Electricians are all professionals who will arrive on time with everything needed to address the issues you may be experiencing, no matter how large or small your project might be or what it involves. We are the neighborhood experts, and we make sure you know that you will be taken care of every time an Electrician does work at your home. When we send a Residential Electrician to your home, they will make time to listen to any concerns you may have and answer all of your questions. They'll also explain any recommendations clearly, so you can make the right decision for any repair or installation project you have in mind.
At Milestone, we don't want you to think you're just another stop during the day for our Electricians. We want you to know that you're important and that we care about your safety and satisfaction every time we help you. That's why our team works hard to make sure you receive the best customer experience possible.
The Best Local Electricians Near You
At Milestone, we take pride in all of our work and offer unmatched services for the over 100,000 homes we've served since we began. We know how stressful home improvement or home repair projects can be, especially if there are unplanned or unexpected electrical repairs that may be needed. We are dedicated to making sure you get the electrical help you need throughout the project and work hard to make sure the project is as stress-free as possible for you and your family.
Our Technicians are highly trained, so they provide the best care and pay attention to even the smallest of details. This way, you'll always be pleased with the work they do for you. We make sure they remain up to date with the latest in energy efficiency as well as safety requirements. Our Electricians will work to make sure the job is done right the first time and that you will have access to safe and reliable power for your home. Plus, we always guarantee the quality of our work with our 100% satisfaction Milestone Guarantee.
24 Hour Electrician Available
We know how vital it is to receive excellent customer service every time you interact with our team, whether it's on the phone scheduling a service call or when a Technician is in your home. While the time a 24 Hour Electrician is in your home to provide services, whether it's during the day or at night, may be the most important part of the experience for you, we want to make sure the whole experience is fantastic.
Henry is awesome. Wish everyone I had to deal with was as professional, helpful and friendly as he is. Thanks Milestone!!!...
Let Milestone 'Fix it in a Flash' for You!
Trusted Haltom City Electricians
Our customer service reps are all highly trained and will provide excellent service and care when you're speaking with them. In fact, we are so dedicated to this that we offer a satisfaction guarantee. If you don't receive the highest level of customer service at any time during your experience with us, we'll do what it takes to make it right.
If you have electrical issues in your home or you're working on a home improvement project that requires electrical work, we can help. Contact Milestone today for expert assistance with any of your electrical repair or installation needs.