Haltom City's Best Electricians
Breaker keeps tripping?
Outlet doesn't work?

Haltom City's Best Electricians
Breaker keeps tripping?
Outlet doesn't work?
We handle all things
electrical for your home!
We always answer live— book in under 2 minutes!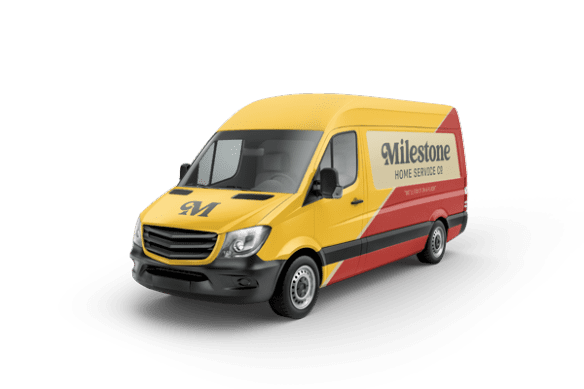 Electrical Fixtures Services in Haltom City, Texas
Taking Care of The Little Things
A home's electrical fixtures do more than just complement the interior decor. Light switches, ceiling fans, and other fixtures all serve important functions within the home. If any of them malfunction, it can cause all kinds of disruptions to families' lives. The good news is, Milestone is here to help.
Our expert Electricians at Milestone provide a wide range of electrical fixture services, including everything from basic repairs to new installations. They will go above and beyond to provide professional, timely, and affordable service to get the home's lights, fans, and other fixtures working safely and efficiently again.
Not all fixture installations occur as a result of problems with aging outlets, switches, and fans. Sometimes, you just want to make some much-needed changes to your interior designs, which often involves adding new lighting or replacing existing fixtures. Milestone can help with these new installations, too. Our experienced Electricians will take every step to ensure that the installation goes right and the new fixtures look and function their best for years to come.
Get $59 Off Electrical Services
Some homeowners assume that they can save money by attempting to install their own electrical fixtures. Sadly, that's rarely the case. Working with electricity is very challenging, and getting even seemingly minor details wrong can cause catastrophic problems later. Improperly installed ceiling fans, light switches, or fixtures won't always work as intended, and they can increase families' risks of experiencing electrical fires.
If you are worried about the cost of hiring an Electrician, you should know that Milestone is committed to providing transparent, competitive pricing. Our customer-centric business model means that Haltom City residents who trust these experts with all their electrical fixture repairs and installations will always find that their investment in professional services is money well spent.
Think about it this way: hiring an electrician to install a new light switch is very affordable. Attempting to install it without adequate tools and training increases the risk of not just electrical shocks but also fires. Paying for medical care and potential fire damage remediation later down the line is extremely expensive. It's always worth hiring an expert.
Service Haltom City Homeowners Can Trust
Choosing the right Electrician for fixture installations and repairs can be stressful. There are a lot of licensed Electricians in Texas, but not all of them provide the same level of service. If you don't want to worry about who you are letting into your home and whether they'll offer the best workmanship and customer service, you should skip the independent contractors and call the pros at Milestone. We guarantee all of our work with our 100% customer satisfaction Milestone Guarantee, and we only hire the best.
Milestone's Electricians undergo thousands of hours of training. The company also background checks its employees and requires them to undergo routine drug screening to ensure every contractor who enters its customers' homes is completely trustworthy. When you trust our experts, you can rest easy knowing not only that you will get the best level of service for all your fixtures, but also that the people providing those services will go out of their way to make you feel safe and secure.
When you install new ceiling fans or replace your light switches, you want everything to look just right. After all, your home's interior design reflects your personality and everyone wants to make a good impression on guests. Seemingly minor details like the color of a ceiling fan or how bright the accent lighting is in a room can have a dramatic impact on the overall design. Milestone's expert team will take every precaution to ensure that your home's fixtures are a perfect match for its interior decor and its residents' tastes.
This is my second time calling for service. They have done an outstanding job fixing my problems at home. It's been a great experience just not because they took care of my problems but also they dete...
Let Milestone 'Fix it in a Flash' for You!
Amazing Customer Service, Guaranteed
Choosing the right Electrician isn't just about making sure the person performing the repairs or installations is licensed and insured. Haltom City homeowners need to work with a company that prioritizes customer service throughout the entire process. When you call Milestone for help, you will always be treated with the respect and courtesy you deserve. You will never be left waiting for days for a response or have to worry about whether the Electrician will show up on time.
Milestone goes well out of its way to hire industry-leading Electricians who share our customer-centric values. We are so confident in our hiring and ongoing training processes, we even offer a 100% customer service satisfaction guarantee. If you have any concerns during your installations or repairs, or even if you notice an issue later down the line, you can simply call us to let us know. Milestone will do everything possible to resolve the situation to your satisfaction, so there's nothing to lose. Call to schedule fixture services today.