Haltom City's Best Plumbers
Toilet running?
Leaking faucet?

Haltom City's Best Plumbers
Toilet running?
Leaking faucet?
We handle all things plumbing for your home!
We always answer live— book in under 2 minutes!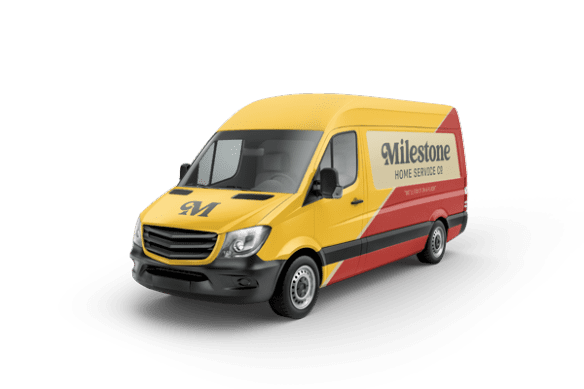 Slab Repair Services in Haltom City, Texas
Slab leaks can occur when least expected and can cause a lot of damage to the foundation, especially if they go undetected for a long time. If you are a homeowner and you suspect that you have a slab leak, it is important to call Milestone right away for slab detection services. We will get to the root of the problem and take care of the repairs in a timely manner.
Take $100 Off Slab Services
Slab leaks are leaks that occur in the pipes underneath the foundation. Slab leaks result when the plumbing lines under the slab are compromised. A slab leak releases water under your foundation, which can lead to damages. Our slab repair services at Milestone take care of all types of slab leaks in your home. We understand the stress you can feel when this type of leak is occurring. Our services will help to ensure your slab leak is repaired right away so no major damages occur to your home.
Homeowners need to be aware of the common causes of slab leaks, so they can be prepared to take immediate action. The following are some of the common reasons your home may experience slab repair issues.
Damaged Water Pipes: One of the most common reasons for slab leak issues is damaged water pipes. Fractured pipes can lead to more than ninety gallons a day of wasted water, according to the EPA. Although many fractured pipes occur within the home, they can also produce slab leaks.
Inappropriate Water Pressure: The water pressure of your home needs to be set correctly or foundational damage can occur. Having a water pressure that is too high can result in leaks and slab-on-grade foundation damages. It is important the water pressure in your home is set by professionals.
Poor Foundation Construction: An improperly constructed foundation can also cause slab leaks. If your foundation was poorly installed, the pipes of your home could become damaged. It is important to have your foundation checked, to ensure it is installed correctly.
Shifting Soil: Unfortunately, the soil underneath your foundation can begin to shift. When major shifts occur, slab-on-grade foundation damages can result, leading to problems with your plumbing.
No matter the reasons for slab leak development, we offer diagnostic and repair services you can rely on fully. We will take care of all your slab repair needs and ensure leaks are no longer occurring, so your home is protected against damages.
Rely On Our Expert Plumbing Services
You can rely on our expert plumbing services for all your plumbing needs, including slab leaks. We hire only the very best Plumbers in the industry. We work to ensure they can pass extensive background checks and hair drug tests. If not, they are not hired.
Our Plumbers are highly trained, with thousands of hours of training under their belts. They also pursue ongoing training regularly. If you are looking for the best Plumbers in Haltom City, you have come to the right place. We stand behind our work 100%, and you can rely on our services. If you are not satisfied with our services, lean on our Milestone Guarantee. We work to make things right or you will get your money back.
We even offer same-day appointment guarantees. If you call us before ten in the morning, we promise to come out the same day. If for some reason we cannot, your service fee will be waived.
Are you looking for the best prices in town? If so, do not look any further. If you should find one of our competitors offering a better price, with the same caliber of service and high-quality parts and materials, we will match their prices.
Why would you rely on anyone else for your plumbing needs? There is a reason we are the top Plumber in Haltom City. Since we opened our business, our focus has always been on our customers. Slab leaks are damaging and can result in thousands of dollars in repair bills. It is important you call us for slab detection services right away. Waiting too long to seek repairs will only lead to increased damages.
We used Milestone Electric last week for some outlet problems and for my grandma's room that lost all power and first off they were very accommodating in getting someone out to us sooner than was expe...
Let Milestone 'Fix it in a Flash' for You!
Call Us For an Appointment
Our slab repair services are second to none. You will not find a more devoted team of professional Plumbers anywhere in the industry! If you suspect a slab leak in your home, call us right away to schedule an appointment. We will pinpoint the precise area of concern and go right to work on taking care of the repairs. Our plumbing team will ensure slab leak issues are a thing of the past for your home.
Call us right away. Our plumbing team is waiting to take your call and offer prompt appointments for slab detection.