Haltom City's Best Plumbers
Clogged toilet?
Shower draining slowly?

Haltom City's Best Plumbers
Clogged toilet?
Shower draining slowly?
We handle all things drain cleaning in your home!
We always answer live— book in under 2 minutes!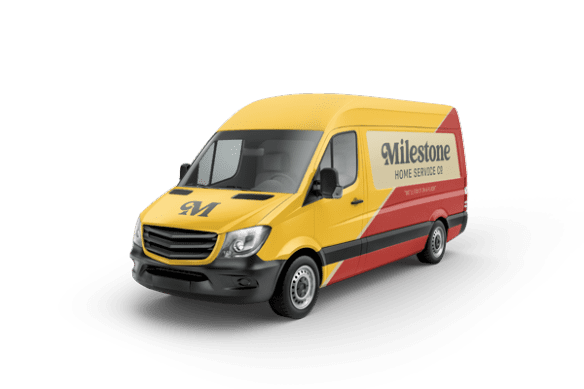 Drain Cleaning Services in Haltom City, Texas
Making Sure Everything Flows Smoothly
While you might keep most parts of the home clean, it's impossible to reach some surfaces without help. For that reason and many others, professional drain cleaning is a must. Rather than dealing with toilet floods and clogged sinks, which can get messy, count on our drain experts to keep your Haltom City home's pipes clear.
Get $59 Off Drain Cleaning
Preventing Blockages and Clogs
While most people don't think about their homes' drainage systems very often, they might when things go wrong. Professional drain cleaning services help homeowners avoid these issues by keeping pipes clear. From a shower drain clogged with hair to toilet floods, from garbage disposals to flooded basements, Milestone's trained plumbing Technicians have Haltom City's homeowners covered with punctual, reliable, and quick services. Between professional cleanings, you can assist our Plumbers by not putting certain materials down the drain. You should avoid kitty litter, oils, fats, and grease, produce stickers, coffee grounds, eggshells, paper towels, starchy or string foods, and cotton balls, among other items.
Getting the Help you Need
If these items do end up in your drains, don't worry! Our team at Milestone can help you remove them with our expert drain cleaning services. We are proud to be able to offer hydro jetting for our Haltom City customers, which is by far the most advanced and effective method in the industry for cleaning your pipes.
We use high pressured water to completely eradicate clogs from your pipes. Not only can our services remove food debris and grease, but our professional drain cleaning services can also help to remove the bacteria, mold, and odors from your home, which may improve your overall health. Many things that we put down our pipes sit around for a long time, and when that happens, they decay, causing sluggish drains.
This may also result in foul odors and the increased likelihood of sickness from bacteria, mold, and mildew. Our professional Technicians will help prevent these problems with proven techniques that eliminate existing problems and clear your pipes, preventing buildup from reoccurring.
How Our Drain Cleaning Services Help
Our drain clearing services eliminate clogged sinks, toilet floods, and other drainage issues, washing away the food particles fungi and bacteria need to develop. In Haltom City's kitchens, line clogs can make debris come up from the garbage disposal or dishwasher into your clean sinks.
In the bathroom, dirt, grime, and hair all combine to plug shower and bathtub drains, leaving behind water that can lead to mold growth. Remember that, even if you do things right and leave harmful things out of your drain, they can still clog if you have hard water. Haltom City's water tends to contain minerals that gather in pipes, sometimes leading to blockages. Our Plumbers can find and eliminate these clogs, making your drains flow freely once more.
Hakar is a skilled professional and always does a great job maintaining our A/C....
We know that it can always feel risky to let someone into your home to work on your plumbing system. That is why we offer our unique 100% satisfaction Milestone Guarantee. We want you to feel comfortable trusting your plumbing system to us. We promise to get the job done right the first time, and if you are ever unsatisfied with any part of your drain cleaning services, trust our team to make it right. Your satisfaction is important to us, and it is always something that we will strive to earn through quality services and friendly customer care.
Let Milestone 'Fix it in a Flash' for You!
Discovering Issues Before They Get Out of Hand
Slow drainage may indicate problems within your home's pipes, making professional drain clearing an important way to prevent expensive repairs. Unclogging the problematic pipe may work well for a while, but quick fixes rarely work in the long term. Clogs that persist can oxidize, increasing the potential for corrosion-related leaks.
With a leak in an out-of-the-way area, you'll be more likely to deal with future issues such as flooding and pipe replacement. For such reasons, Milestone's drain cleaning services will help prevent small issues from turning into costly ones.
Count on our Drain Cleaning Experts to Do the Job Right
Your Haltom City home is one of your biggest investments in terms of time and money spent. Our drain cleaning services can make your at-home time more pleasant. Your Technician will arrive on time, and they'll handle your issue in a professional and courteous manner. With our emergency services, we're ready to help at any time of the day or night. Browse our website for more information or call Milestone today to schedule a drain cleaning appointment.