Haltom City's Best Plumbers
Toilet running?
Leaking faucet?

Haltom City's Best Plumbers
Toilet running?
Leaking faucet?
We handle all things plumbing for your home!
We always answer live— book in under 2 minutes!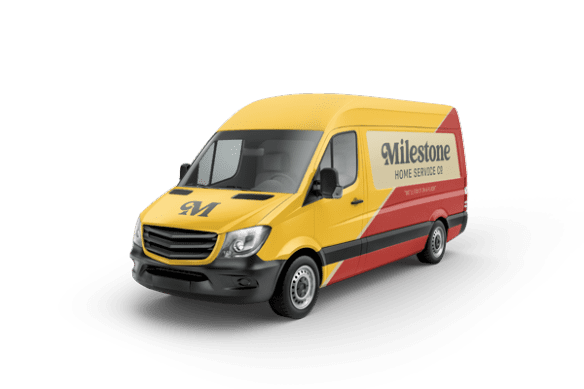 Sump Pump Services in Haltom City, Texas
Protecting You When You Need It Most
When you own a home, you have to keep your eyes open for things going wrong. When you catch a problem early, it's often less expensive to repair. However, there are some things in your home that can hide almost unnoticed. Your sump pump is one of them. It sits in your crawl space, doing the job of keeping your home safe and dry. Of course, just because something works in the background doesn't mean it isn't important.
Your sump pump is extremely important. It prevents flooding and other water damage and ensures that your crawl space is dry. That's why Milestone hires plumbing service Technicians who are qualified to repair sump pumps or assist you with a new sump pump installation. Whether you have a broken pump or need installation services, give us a call! We'll be happy to come out and help.
Get $59 Off Plumbing Services
Great Plumbers in Haltom City TX
You take on a lot of responsibility when you purchase a home. You're responsible for keeping everything in good repair, so that your house is a comfortable, inviting place to live. We understand and value that commitment. That's why we're exceptionally selective when it comes to hiring Plumbers.
Our service Technicians must complete thousands of hours of training. They have a complete understanding of how all parts of a residential plumbing system works. They're able to effectively troubleshoot sump pump issues, make repairs that list, and complete installations. We also conduct background checks on all of our employees and drug testing as an employment condition. You want to feel safe and comfortable when any service person comes into your home.
We'd love to partner with you to ensure that all of your home's systems are working at peak efficiency at all times. Call Milestone anytime you have a home repair need!
We Keep Your Sump Pump Running
Your sump pump is both a plumbing and an electrical component. It is used to pump excess groundwater out through a pipe and away from your home, or to pump out excess water that's accumulated in your crawl space due to a broken pipe or other issues. Your pump sits in a pit in your crawl space where excess groundwater can accumulate. At the same time, it's operated by an electrical motor that kicks on to engage the pump. This happens when the water level in the sump pit exceeds a certain level.
When something goes wrong, the trouble could be electrical, plumbing-related, or both. Whatever the problem is, our Milestone experts will be able to identify the issue and replace or repair your sump pump quickly. We specialize in both plumbing and electrical repairs for a well-rounded service.
There are a few things you can do to determine if you have a sump pump problem. The first and most obvious sign of failure is a flooded crawl space. That means your pump didn't kick into action as it should have. Listen to your sump pump as well. If it's loud, vibrates excessively, or makes strange noises, something is going wrong. You should also be wary of a unit that seems to run nonstop, or one that almost never kicks on. Finally, don't forget to look for obvious signs of damage. A frayed power cord or cracked housing could lead to a very hazardous situation.
We had to move a service drop as part of an evolving remodeled outdoor project. Drew was prompt, friendly and professional and accomplished the job to our satisfaction. We will use Milestone again as ...
Let Milestone 'Fix it in a Flash' for You!
Quality Sump Pump Installation
In some cases, your sump pump may be too far gone to fix. When that happens, the most cost-effective solution is to bring in a professional Plumber to have a replacement sump pump installed. We're your local sump pump installation pros.
Customer Service to Pump You Up
You should expect nothing less than attentive, professional, courteous service from the moment our service Technician arrives at your home until they leave. Customer service is an important part of the training we provide to our Plumbers. However, we also know that your experience with our in-home Technicians is only a part of your overall experience with us.
It is our job to make sure that every interaction you have with Milestone exceeds your expectations. When you contact our customer support team, you can expect prompt answers from trained professionals who are empowered to address your concerns. If you visit our website, you'll be able to find the information you need quickly. You deserve the highest level of service, and that is what we deliver. That is backed by our 100% satisfaction Milestone guarantee. If you are unhappy in any way, just let us know. We're happy to jump in and fix any issues that arise.