Haltom City's Best IAQ Technicians
Dust in your home?
Musty smell from air vents?

Haltom City's Best IAQ Technicians
Dust in your home?
Musty smell from air vents?
We handle all things indoor air quality for your home!
We always answer live— book in under 2 minutes!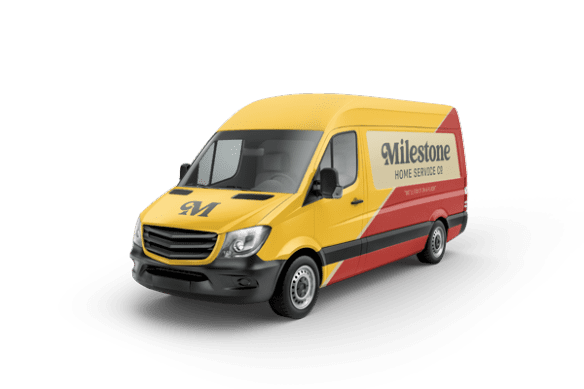 Indoor Air Quality in Haltom City, Texas
Quality Air Means Quality Life
Do you know what is lurking in the air inside your home? Many homeowners are unaware their air is full of contaminants. These contaminants can make you and your family ill and could have lasting repercussions. It is important to call the professionals at Milestone for our Clean Air Assessments. Learning about the health of your air will allow you to take the initiative to clean it, for a healthier atmosphere in your home.
Get Your Assessment Today
Your Indoor Air Quality Matters
Homeowners in Haltom City are often shocked when they receive the results of their assessment. You may not realize how contaminated your air has become. The following are some of the contaminants that we can get rid of in the air of your home.
Volatile organic compounds

Chemicals from household cleaners

Mold and mildew

Dust mites

Pollen

Tobacco smoke and tar

Pet dander

Chemicals from construction materials
Even if you carefully clean your home daily, this does not mean your air is clean. We want you to be aware of the dangers and empower you to do something about them. With our Clean Air Assessments, you will be informed and can make the right decisions for your family's health.
New Home Construction Makes for Increased Risks
Because most homes are built to be airtight for energy efficiency, they do not allow for air to escape. The contaminated air in your home is constantly being recirculated. While energy efficiency is undoubtedly important, so is clean air. Having your air tested is important for understanding the steps that are necessary for creating a solution to poor indoor air quality.
We Help Your Family Breathe Easier
Many symptoms can be caused by poor indoor air quality. The problem is, you may not realize your uncomfortable symptoms are stemming from exposure to the contaminants in your air. The following are some of the symptoms that may abate with our indoor air quality services.
Chronic stuffy and/or runny nose

Breathing difficulties, such as wheezing

Chronic sore throat

Itchy and irritated eyes

Frequent headaches

Nausea

Skin rashes and irritation
If multiple members of your family are complaining of the same symptoms above, your indoor air quality may be poor. We understand your concerns about your air and offer solutions. There are many options for cleaning your air and keeping out the contaminants that are causing unwanted symptoms, and we are excited to be able to share these solutions with you.
Very professional, on time, informative, respectful of our property...
Your HVAC System Is Essential for Good Indoor Air Quality
Do you understand how important your HVAC system is for good indoor air quality? If your system has not been cleaned and maintained, it could be functioning poorly, which can lead to a decrease in the quality of your air.
Milestone offers a full range of HVAC services that are geared toward improving your family's comfort and safety. Everyone should have access to clean indoor air that helps them breathe easily. When your air is polluted with chemicals and other contaminants, Milestone can help.
Let Milestone 'Fix it in a Flash' for You!
Schedule an Air Quality Assessment
Every homeowner in Haltom City needs to schedule an air quality assessment regularly. If you have pets, someone smokes in your home, or your system is older, it is especially important to schedule an appointment. Milestone understands how stressful it can be to learn your air is teeming with contaminants. Instead of panicking, we want to help you feel empowered to make the necessary changes for improving your air quality. Improvements in your air quality will help to protect your family.
Our Team Of Experts Takes Pride in Our Services
Since opening our doors in 2004, quality customer service has been our central focus. We understand you are concerned about your family's comfort, which is why we hire only the best professionals. Before hiring anyone to work for Milestone, we carefully screen each Technician. They must pass our rigorous background checks and drug tests.
Because we so carefully screen our employees, you can feel safe and secure allowing us in your home. We arrive on time, every time, and have the knowledge, tools, equipment, and parts to get right to work.
Milestone is much more than an HVAC company. We also offer plumbing and Electrician services, to meet your home's every need. We offer same-day appointment guarantees and 24/7 emergency services, so we are there when our customers need us most. We also offer our 100% customer satisfaction Milestone Guarantee so that you can feel confident that we will stick around until the job is done well.
If you are concerned about the quality of your indoor air, call for our Clean Air Assessments today. Our friendly staff is standing by to answer your call, answer questions, and schedule an appointment. We will help you overcome the contaminants in your air, so your family can breathe much easier. Call us right away to get started.