Haltom City's Best Plumbers
Clogged toilet?
Shower draining slowly?

Haltom City's Best Plumbers
Clogged toilet?
Shower draining slowly?
We handle all things drain cleaning in your home!
We always answer live— book in under 2 minutes!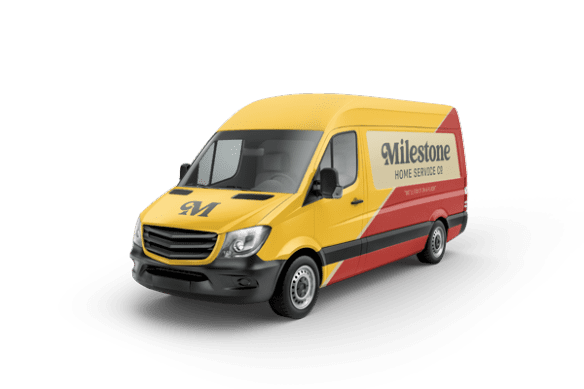 Drain Repair in Haltom City, Texas
Doing The Drain Work For You
The plumbing system in a home is a vital part of maintaining a clean and safe environment. Half of this system provides clean water to perform daily chores. The other half of the system is to remove the wastewater from the home. This often overlooked part of the home can create serious issues when a clog or break in the system occurs.
Fortunately, there are services to help keep drains clean and in good repair. At Milestone, we offer professional drain repair in Haltom City to help keep this system running properly and homes safe and clean.
Get $59 Off Drain Repairs
At Milestone, we hire the best plumbing Technicians in the Haltom City area. All our plumbing staff members are fully trained, certified, licensed, and experienced in providing expert care for a home's drains. Although each home is different and can run into a variety of problems, our Plumbers have seen just about everything and can offer the right solution for any problem.
In addition to ensuring our Technicians are properly trained in their field, our team is also fully screened to build confidence in our community. Each employee undergoes a full background check and drug testing. You can be assured that only the safest, professional, courteous service will be provided at your home.
When you are faced with clogged drains in your home, you may want to try to rectify this issue on your own. There are many options available for homeowners to remove clogs themselves. Unfortunately, these products and tools can sometimes create further issues.
For example, using a plunger on a kitchen sink clog may seem like an easy way to open up the drain. Unfortunately, this could pose a serious risk to the entire drain system. The excess pressure could cause pipes to separate or break if there are vulnerabilities. It could even push the clog farther in the drain lines and create a clog that affects the entire home.
Clog-removing chemicals are another option you may turn to. Unfortunately, these chemicals can be quite dangerous. If not properly handled, they can cause burns and injuries to you or your family. In addition, these chemicals may even cause damage to your drain lines that require costly repairs. at Milestone, we offer better options that won't put too much of a strain on your wallet, but will work much better.
Clog Removal and Drain Cleaning
Even if you attempt to remove the clog yourself and face a problem, our team of plumbing Technicians is ready to help with the problem. However, it is always a good idea to contact Milestone first to clear the clog without causing damage.
Our team of expert Technicians can easily identify the source of the clogged drains. With the assistance of a drain camera, our Technicians will explore the inside of the home's entire drain system. When the clog is located, they will use their tools and products to remove the clog, leaving the water flowing properly again.
Our team even offers drain cleaning services. If, upon inspection of the drains, our team finds a buildup in the lines, our Technician will safely and professionally remove the buildup completely and safely. Once the job is done, the Technician will clean up any mess created during the job, leaving a clean home behind.
We have always been pleased with the service we receive from Milestone and our most recent experience was not any less satisfactory. Derin was highly professional & thorough in his duties. We will con...
Let Milestone 'Fix it in a Flash' for You!
Upon inspection of the drain lines, if our Technician finds that there is damage to the pipes, they will provide you with a complete description of the problem and the solutions available. They will also provide a detailed estimate for any work needed. Once you accept the work estimate, our Technicians will schedule the repairs.
Sometimes, problems with wastewater draining are due to damage to the drain lines. Separated pipes, cracks in the lines, collapsed lines, or even tree roots that have grown into the line can create serious issues that prevent the wastewater from leaving the home.
Fortunately, our team of experts has the knowledge, experience, and equipment needed to safely and professionally repair the issues. However, it is important that you understand how important it is to have these problems addressed immediately. Sewage backups, foul odors, mold, and even pests in the home can result from damaged sewer and drain lines.
Whether the problem is localized to the drains in the home or there is a clogged drain in the yard, our team is equipped to handle any drain repair problem. We have the tools available to dig in the yard to repair these lines with ease. Once complete, our team will provide a thorough cleanup to get the home back to normal.
In addition to our expert Technicians, you can expect superior customer service. From the first call, our team will provide courteous and understanding service to ensure that you are comfortable and happy with your experience from start to finish. If you are not completely satisfied, Milestone will make it right. That's the 100% customer satisfaction Milestone Guarantee that our customers have depended on for many years!