Haltom City's Best Plumbers
Clogged toilet?
Shower draining slowly?

Haltom City's Best Plumbers
Clogged toilet?
Shower draining slowly?
We handle all things drain cleaning in your home!
We always answer live— book in under 2 minutes!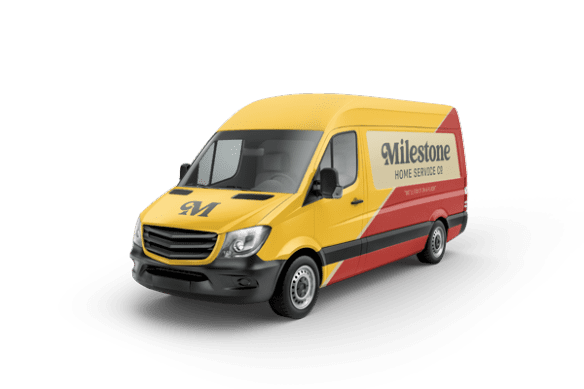 Sewer Line Repair & Replacement in Haltom City, Texas
Fixing The Dirty, So You Don't Worry
A sewer line is a vital feature of a home and should not be overlooked or ignored. At Milestone, our certified Plumbers can handle anything related to home sewer lines, including sewer line blockages, sewer line repairs, and sewer line replacements. Since sewer lines transport wastewater from the home to the neighborhood sewer main, our experts understand the need to act quickly while ensuring that everything is working correctly. If you have any questions or concerns about your home's sewer pipes, please contact Milestone.
Get $59 Off Drain Services
Our Plumbers go through a rigorous training program that lasts several months to become trained professionals capable of dealing with any sewer line problem. If there is a blockage, our Plumbers have the equipment and skills to clean and unblock the line, allowing any waste that has backed up to flow as quickly as possible. If your sewer line has sustained significant damage, our Plumbers will be able to review and diagnose the problem while delivering solutions that work for you and your family. Our Plumbers are also background checked and drug tested, which gives you peace of mind when our Plumbers are in your home.
Do Not Hesitate- Call Milestone
When you call Milestone, we send only our best Plumbers to your home to resolve the problem and provide customer service that makes homeowners feel supported and part of the solution. We understand how frustrating it can be as a homeowner not to know what is going on, which is why our professional Plumbers will be straightforward every step of the way, allowing consumers to feel secure in understanding what is going on in their homes.
What if I Ignore Repairing My Sewer Line?
A broken sewer pipe is a major plumbing issue that can result in flooding and polluted groundwater, putting your home as well as your and your family's health at risk. This is not a minor plumbing issue that should be overlooked. It is essential to recognize the warning signs of broken sewage lines to avoid a major disaster. When you notice a problem, call our experts at Milestone.
Inconsistent water levels in the toilets, slow draining water, foul odors, and strange noises, as well as soggy patches in the yard and foundation problems, may all be signs of sewer line damage. It is critical to get all of the issues listed fixed as soon as possible. Although not all the signs mentioned are the product of a broken sewer pipe, they may indicate another plumbing problem. Please do not hesitate to contact Milestone. We have solutions to help repair broken sewage lines in the Haltom City area and restore a home's plumbing.
Dustin was honest , informative, and personable. Great tech. Christian was honest and informative, way to go. You have stellar technicians....
What to do After Sewage Water Backs Up Into Your Home
Some owners have seen flooding; however, having one full of backed-up sewage is an entirely different experience. Although sewer backups aren't the most damaging thing that can happen to a house, they are the most disgusting. If you ever encounter a backup, it is recommended that you don't enter the area unless properly equipped with rubber boots, gloves, glasses, and a face shield, and that you turn off the power and keep others away. Then contact Milestone and we will help you get rid of the mess.
Let Milestone 'Fix it in a Flash' for You!
When there are so many Plumbers in the Haltom City area that you could turn to when your sewer line is compromised, we believe that contacting our team at Milestone will be the best for your home and family. We believe this because of the years of work that we have put into becoming the trusted business we are today. Because we value the loyalty of our customers so much, we offer our 100% satisfaction Milestone Guarantee. This is our promise to you that we won't leave the job until you are satisfied.
At Milestone, we understand the time spent in your home accounts for just a small portion of the interactions we have with you. And, while it may be the most critical aspect of your service experiences, we make sure every facet of our business reflects our dedication to excellence. From the moment you call, our well-qualified customer service providers prepare to provide the highest quality of support and care.
Because we are committed to our dedication to quality and delivering only the best customer service experiences, we back our promises with a guarantee. If you are dissatisfied with your Milestone service, we will do everything possible to make it right. Contact one of our outstanding customer service members today to set up a consultation appointment.