Haltom City's Best A/C Technicians
Room that doesn't cool?
High energy bills?
Haltom City's Best A/C Technicians
Room that doesn't cool?
High energy bills?
We handle all things air conditioning for your home!
We always answer live— book in under 2 minutes!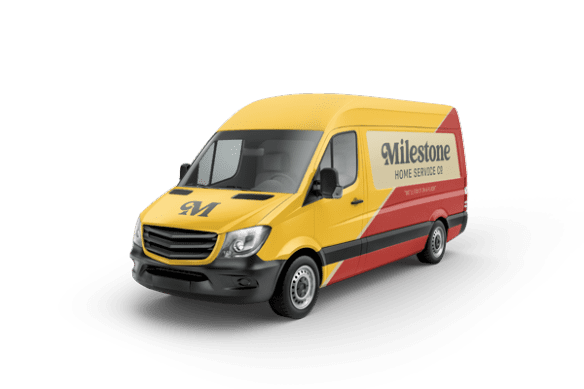 Air Conditioning Services in Haltom City, Texas
Keeping Your Home Cool & Comfortable
If you need air conditioning services in Haltom City, we're the company to call. No matter why your home's air conditioner has stopped working, we can get the cold air flowing again. Our company has offered its cooling services for decades, which means you can entrust us with all your HVAC repair needs. Contact our highly rated Technicians for fast, responsive service today. Our Milestone Guarantee will make sure you get the best services.
The Milestone Tune-Up™ for $129
Why We're Haltom City's Trusted HVAC Service Company
Our certified, licensed, and trained air conditioning service Technicians are ready and able to handle any repair job. We're here to earn your respect and trust through our dedication to hard work and customer service. Whether you need emergency repairs or a routine tune-up, we want to be your first call.
Emergency AC Repairs in Haltom City
We're proud to offer 24-hour emergency air conditioning services so you can always get the support and help you need, regardless of when your system stops working. Call us anytime, day or night, for Haltom City's best cooling services.
Signs That It's Time to Schedule HVAC Service
Our service experts offer the Haltom City area's best and most responsive air conditioning services. Your geothermal cooling system or central air conditioner is in capable hands with our company. Call us for repairs if you're experiencing any of the following problems.
Your system doesn't blow cold air:

Instead of using fans and open windows to get through another hot summer day, call us to have an expert visit and examine your cooling system.

Your energy bills are abnormally high:

If your monthly bills are climbing with no spike in usage, call us for cooling services.

The unit is making odd or loud noises:

While air conditioners tend to make some sounds, banging and popping noises are out of the ordinary. If your unit is too noisy, contact our experts to schedule repairs.

The unit is leaking:

When there's a broken or blocked drain tube, water will accumulate at the base of the unit. Milestone can fix the problem.

The home is cooled unevenly

: If some rooms are cool while others are muggy and hot, it's time for a ductwork inspection and other air conditioning services though Milestone.

It's putting out hot air:

When a unit won't produce any cold air, call us right away.
While some of these signs are more worrisome than others, all indicate the need for professional service. Schedule an appointment online or give us a call today.
Repair or Replacement: We'll Help You Choose the Right Option
Generally, if you're scheduling cooling services more than twice per year, it may make more sense to replace the unit than to continue repairing it. Getting AC repairs in Haltom City is easy, New air conditioning units are more efficient than older models, so an upfront investment now will help you save money in the long term.
Thank you for sending Gabe! He was so professional and really mut my mind at ease. Great job!...
Let Milestone 'Fix it in a Flash' for You!
Our transparent pricing means you'll always know the job's cost upfront. Our local Technicians provide no-obligation onsite diagnosis, and they'll present you with options and pricing so you can make a more informed decision.
Our pricing is based on years of local experience with all types of cooling services. We price our work based on how long it takes an efficient, trained HVAC tech to complete the job. If the work takes longer than estimated, there are no surprise charges.
Our licensed cooling service providers will offer honest evaluations, guaranteed pricing, and fast repairs to get your home's air conditioning system running again. It's our goal to provide the highest level of service to Haltom City's homeowners when they need it most, and at prices that work for their budgets. Our Technicians will arrive in fully-stocked vehicles, which means we can do most repairs the same day we provide the estimate.
Costly and major repairs aren't always necessary. In many cases, HVAC problems are due to minor issues such as:
Low refrigerant levels

Thermostat failure

A clogged condensate drain

A malfunctioning compressor

Inadequate airflow

A tripped circuit breaker

Frozen evaporator coils
Our trained team delivers fast estimates along with firm arrival and completion timeframes. Call today for more details.
Call Us for Air Conditioning Services in Haltom City, TX
With years of collective heating and cooling experience, our Technicians have seen and fixed it all. We guarantee fast response times, quality workmanship, and great customer service. If you're in Haltom City or the surrounding area, we want to be your local air conditioning repair company. Request more information online or call to schedule cooling services today.