Haltom City's Best Heater Technicians
Room uncomfortable?
Uneven room temperatures?

Haltom City's Best Heater Technicians
Room uncomfortable?
Uneven room temperatures?
We handle all things heating for your home!
We always answer live— book in under 2 minutes!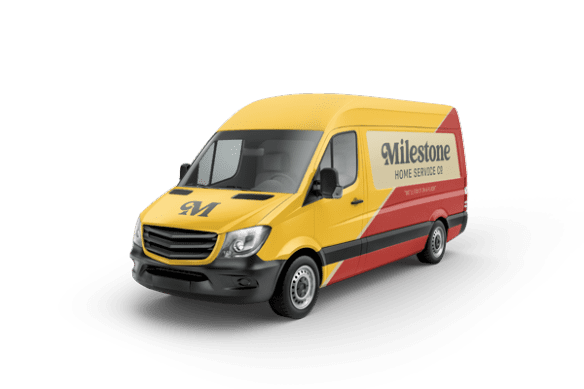 Heater Repair in Haltom City, Texas
Helping You And Your Heater
During the winter, a heater in good condition is essential for a healthy, happy household. If the heater stops working, the temperatures will plummet, causing discomfort and panic for the family. But instead of panicking, you should call Milestone to get emergency help 24/7 for heater issues. When you call us with a heating emergency, we can be there to do repairs within 24 hours. As past winters have proved, even in Texas, cold weather can be a serious problem. Our expert HVAC Technicians are trained to diagnose and fix any problem with your heater. They come with well-supplied trucks so they can get there quickly with the parts they may need for your repair.
Your Neighborhood Heater Repair Service
When your heater is not working, call Milestone right away for quick, affordable service. We have an office near you. Milestone hires and trains HVAC Technicians to become skilled professionals for everything involved in heating the home. Our Technicians know that Texas cold spells with dropping temperatures can put undue strain on heating equipment.
At Milestone, we demand rigorous training in addition to background checks and drug tests for our employees. You can feel safe and secure when our professional, trustworthy Technicians come to your home to fix your heating problem. Calling for a heater repair from Milestone will end the discomfort of a cold home. Our guys will work quickly to get the heating equipment working like it should warm up the home. Our repairs are thorough and will last through the winter.
Keeping you Warm and Comfortable
Heating equipment can pick the worst day of the year to break down. Maybe it is during winter break when everyone is home or on a holiday or late at night. No time is good for a loss of heat, but some times are worse than others. Don't delay, call Milestone for emergency repair services 24/7 for quick service.
Milestone's HVAC Technicians have the skill and experience to get the repairs done quickly and correctly. We guarantee same-day service, if you call before 10:00am, rather than a long wait for an appointment. When we arrive, we will do a heating equipment inspection to determine the cause of the malfunction. Then, we will walk you through what we plan on doing and what solutions will be used so you can feel well-informed and understand what will be happening during the repair.
We are a family-owned business with years of experience and a great customer service record. We want to keep you comfortable in your home all year long. Because we care about the community, we offer our 100% satisfaction Milestone Guarantee. It is our way of giving back to our valued Haltom City customers.
Heater Repair with Customer Service
At Milestone, we make sure that your experience is positive from your first call to us through the repair and afterward. Our customer service agents are trained to help you with a high level of customer service. We will answer all your questions, get you scheduled for a repair appointment, and give you a free estimate on what the costs are likely to be. If our customers are not 100% satisfied, we will do everything we can to make things right.
Billy was awesome! Courteous and polite. A good listener. Listened attentively to what we wanted and gave helpful suggestions and advice. He got the job!...
Let Milestone 'Fix it in a Flash' for You!
Ask About Our Other Home Services
In addition to heater repair, Milestone has Technicians trained and licensed to do a full range of home repairs including electrical, insulation, HVAC, plumbing, duct cleaning, and more. Having one reliable repair service to call for every home emergency repair is a big advantage. Our people will be familiar with you and with your home which will save time. You won't have to search for a different reliable company each time some home system has a problem. You can call Milestone for a list of our excellent repair services so you know what to call us to repair.
Milestone is here for Haltom City residents and for the surrounding area to keep your homes running smoothly from the electrical system to the HVAC system to the plumbing and septic systems. We cover it all. So, give Milestone a call today to find out more about our services or to get help with an immediate problem such as a broken heater. We will be glad to schedule an appointment to fix your problem and return your home to the comfortable safe haven it was meant to be.
Remember our excellent customer service record and feel secure with our services in your home. We value every one of our customers and try to treat everyone like family. Our prices are reasonable and we beat our competitors' prices while doing top-notch work for every customer every time. Remember, give us a call as soon as a problem starts with a heater or other home system.