Haltom City's Best A/C Technicians
Room that doesn't cool?
High energy bills?
Haltom City's Best A/C Technicians
Room that doesn't cool?
High energy bills?
We handle all things air conditioning for your home!
We always answer live— book in under 2 minutes!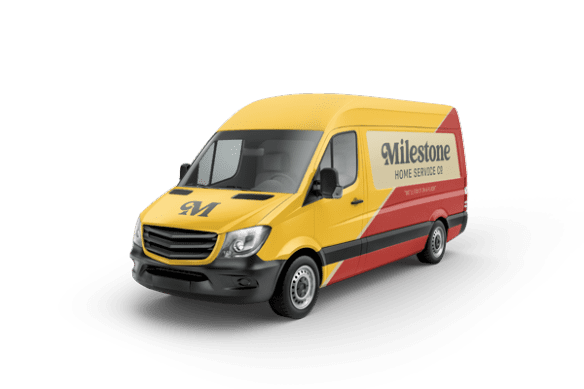 A/C Maintenance in Haltom City, Texas
Making Sure You Stay Cool
Texas is no stranger to scorching temperatures. We recognize the essential value of routine air conditioning maintenance for an optimally functioning air conditioning unit at Milestone. Finding a dependable company to service their equipment, particularly during the summer heat, is critical for Haltom City residents. Contact us today to schedule a The Milestone Tune-Up™ appointment and be assured that we will have HVAC Technician experts ready to assist you as soon as possible. Our air conditioning Technicians are trained to address any issues by maintaining an air conditioning unit, like The Milestone Tune-Up™ and an AC filter replacement.
Though summer is the hottest season, Texas weather has proved to be erratic, demonstrating that no season is safe from severe weather conditions. Milestone is available to our customers all year, so if you have any questions about your air conditioner, contact Milestone customer service right away.
To ensure that you can rely on us for your air conditioning needs, we recruit and train the best people in Haltom City. Our staff has gone through hours of intensive preparation to learn the ins and outs of these critical units. Our HVAC Technicians are Texas residents, so they know when the temperatures begin to rise, and the humidity begins to show itself, they have the most important job in the world- keeping families and friends cool.
The Milestone Tune-Up™ for $129
Along with rigorous training, Milestone background checks, and performs drug screening for our Technicians-providing peace of mind to you, knowing that the Technician you are letting into your home can be trusted. Due to the importance of AC maintenance, we also provide additional services such as filter replacement subscriptions so that you can completely rely on your unit.
As winter ends and the hot weather begins, Texas switches to air conditioning and usually does not return to their heaters until nearly Christmas. With that in mind, Milestone recognizes that everyone's air conditioning systems have been going for months. This can lead to stress and friction within the unit, which is where most problems begin. But don't worry, Milestone is here to help. We want you to feel comfortable breathing the air in your home, which is why we provide filter replacement services.
Milestone also wants you to be confident in your unit, which is why our experts are qualified to perform The Milestone Tune-Up™ for air conditioning systems. Any of these services we provide is solely for your benefit allowing you to continue using your air conditioning systems with the confidence that everything is functioning properly.
Problems That We Can Fix At Milestone
To keep the entire family comfortable, dependable air conditioners are needed. However, once installed, the unit receives little attention until it develops problems. The following are some indications that your air conditioner is in desperate need of maintenance. Please contact Milestone as soon as possible to ensure that the air conditioner is returned to peak capacity.
Thermostat Won't Turn On the System:

The air conditioner will not turn on if the thermostat is defective. The unit will always turn on in such situations; however, this does not always mean that it will surpass the temperature set. Contact Milestone, and we will install a new thermostat.
Dripping Water:

If you discover any dripping water, you must switch off the thermostat on the device. This prevents any further damage to your home or system. A clogged line or a dirty air filter is the most likely cause of dripping water, and we can easily fix this problem at Milestone.
A Scarcity of Cold Air:

It can be very uncomfortable to turn on your air conditioner to find that the air temperature is the same as the outside temperature. This is especially common during the hot summer months. This issue may be caused by a variety of factors, including a faulty compressor. Contact the experts at Milestone to ensure that this problem is properly diagnosed.
Gave multiple solutions, including a temporary fix. Professional and courteous....
Let Milestone 'Fix it in a Flash' for You!
At Milestone, we recognize that the time spent with our Technicians is just a fleeting moment. Although it may be the most critical moment of services, we deliver excellent services from the moment our customers contact Milestone. Our customer service providers are well qualified and prepared to provide the highest standard of support and service. We guarantee that because we are so committed to delivering the best customer service experience possible. If you are not fully happy with Milestone services, please contact us immediately, and we will make things right with our 100% customer satisfaction Milestone Guarantee. Visit our website or call us for more details or make an appointment with one of our trained Technicians.