Haltom City's Best Electricians
Breaker keeps tripping?
Outlet doesn't work?

Haltom City's Best Electricians
Breaker keeps tripping?
Outlet doesn't work?
We handle all things
electrical for your home!
We always answer live— book in under 2 minutes!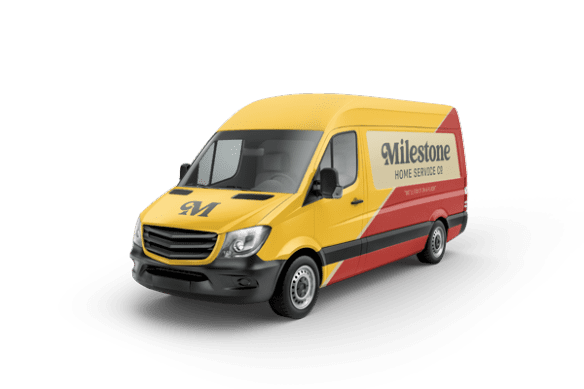 Electric Car Charger Installation in Haltom City, Texas
Providing Power to Your Electric Vehicle
Electric vehicles are quickly gaining popularity these days. According to some reports, Earth's fuel supplies could run out within the next few decades, so many people are trying to stay a step ahead of the coming shortage by purchasing vehicles that don't need conventional fuel to run. At the same time, hundreds of thousands of people are simply looking for ways to leave less of a footprint on the planet, and electric vehicles are designed to do just that. No matter what your reasons are for purchasing an EV, Milestone is here to help you make the most of it.
Get $59 Off Electrical Services
Making the Switch to an Electric Vehicle
Electric vehicles certainly offer a range of benefits. They don't produce the same levels of emissions as diesel and gas burners, so they don't take as much of a toll on the planet. Both hybrids and all-electric vehicles can save you a lot of money at the pump, and with gas prices soaring, that's an advantage to consider. On top of all that, they may even save you money in terms of maintenance. All those factors are reason enough to at least consider making the switch to an electric vehicle. Still, EVs have one notorious drawback: keeping them charged.
Electric Vehicle Charger Installation for Haltom City Homeowners
If you're relying on a standard electric vehicle charging kit to keep your EV up and running, you're probably already familiar with the hassles. Milestone can help make the process much less painful. Our Technicians offer expert EV charger installation for homeowners in Haltom City and the surrounding areas. An array of home EV charging stations is available, and we're experienced in installing them all. If you're tired of struggling with the standard chargers, contact us, and let us show you what a difference our training and commitment to quality can make.
Exploring the Need for Home EV Charging Stations
All electric vehicles come with a basic Level-1 charger. It's basically an extension cord that plugs into a standard 120-volt electrical outlet. It can take your EV from an almost-dead battery to a minimal charge overnight. That charge will take you 40 miles or so the next day. As long as you don't need to travel more than 40 miles to work or around town, you'll be fine. If you need to go farther than 40 or 50 miles, though, you'll need to either fall back on fuel or recharge somewhere along the way.
As fate would have it, standard Level-1 chargers aren't the only option. With our electric car charger installation, we can help you go further. We offer a range of EV charging solutions. Our expert Electricians can upgrade you to a Level-2 charging station. These chargers work on 240-volt outlets and are available in several varieties ranging from 12 to 48 amps. On the higher end of the scale, you can recharge your electric vehicle in as little as two hours. Even a 12-amp charging station can cut your charging time dramatically while giving you much more range.
Additional Features to Consider
Level-2 charging stations also come with an array of interesting features. You can download apps on your smartphone that'll allow you to get much more out of those chargers. Those apps allow users to check where their electric vehicles are in the charging process. You can even set charging times and cutoff points. It's possible to control how much power your vehicle receives from those chargers as well.
Excellent job-garage door went crazy but coming back to fix at N/C...
Let Milestone 'Fix it in a Flash' for You!
Having Your Charging Station Installed
While standard charging kits that come with electric vehicles work off of typical home outlets, that's not the case with Level-2 chargers. Since they require higher voltage outlets, they need to be installed by a professional. At the very least, you may need a new outlet installed to support your new charging station. It's also important to ensure your home's electrical system can handle the extra strain an EV charger will place on it. In some cases, an electrical panel upgrade is required to carry that extra load.
Here at Milestone, we're trained and certified to cover all your home electrical needs. Our team has years of experience in the field, and we take part in ongoing education to ensure we're capable of covering all our clients' growing and changing needs. If you're looking for expert EV charger installation to help you take full advantage of all the benefits an electric vehicle can offer, we're here to help. Call us or fill out the form on our website to schedule a consultation or EV charging station installation appointment, and find out for yourself why we're Haltom City's leading electrical service team.