Haltom City's Best IAQ Technicians
Dust in your home?
Musty smell from air vents?

Haltom City's Best IAQ Technicians
Dust in your home?
Musty smell from air vents?
We handle all things indoor air quality for your home!
We always answer live— book in under 2 minutes!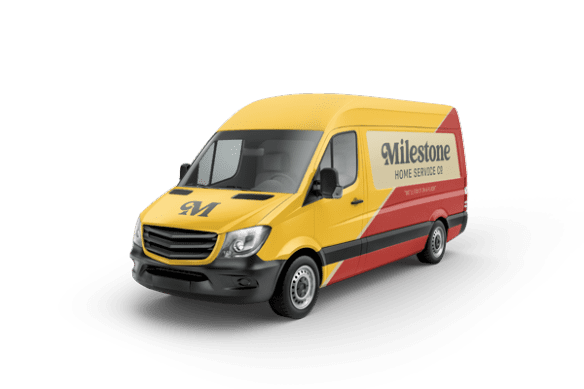 Attic Insulation Services in Haltom City, Texas
Ensuring Your Home Stays In Good Condition
We're here to help you save money while staying warmer during the winter and cooler in the summer. The easiest way to save on utilities is to ensure your Haltom City home's attic is properly insulated. In our city, many homes are under-insulated. The EPA suggests an R-value of 30-60, and many homes don't come anywhere close to that figure.
The effects of insufficient insulation can be serious. In Haltom City, an attic may reach 150 degrees or more, leading to warm spots inside the home and additional strain on its HVAC system. These problems don't go away in winter. If your home is losing heated air, your heating unit will have to work harder to do its job. Thankfully, our team of insulation experts can increase your home's efficiency by installing high-quality attic insulation.
Get Your Assessment Today
The Benefits of Better Attic Insulation
When you hire us to install insulation in your home's attic, you'll enjoy these benefits.
An Energy Star partnership

Less strain on your HVAC unit

Reduced thermal penetration into living areas

No more cold and hot spots

A more comfortable home
We will remove old, dusty, and pest-infested insulation from your Home's attic, replacing it with clean, new blown-in or spray foam insulation. Call or schedule online today for additional details.
How Insulation Keeps You Comfortable
When it's properly installed in your office or home, new insulation will deliver lower utility bills, increased comfort, better air quality, reduced noise, and less need for dusting. As part of our installation services, we will foam seal accessible phone, data, cable, plumbing, and utility holes to keep hot or cold air out of the attic and the rest of your home.
In some instances, an attic access tent is an appropriate addition. It's a superior access cover that seals and insulates, creating an airtight barrier that seals out allergens, dust particles, carbon monoxide, and other contaminants. Call us today to find out how we can improve your home's indoor air quality.
Additionally, recessed light covers are meant to keep blown- or sprayed-in insulation away from recessed lighting. These lightweight and durable light covers will further reduce thermal seepage through the condensation and light on roofing timbers. No matter your insulation needs, we can help make your home more efficient. Contact us today for more information.
Our HVAC and energy efficiency home auditors are certified and trained building analysts as well as insulation professionals. We are state-certified to diagnose critical factors in Haltom City area homes that affect occupants' safety, comfort, health, and energy spending.
Attic insulation technology and installation methods have changed quite a bit over the years. As previously mentioned, the usage of R-values has been an effective way to increase energy efficiency in the home. The higher the insulation's R-value is, the better it works. The installation of attic insulation is a difficult task, even for companies that specialize in it. We are proud of our ability to help the area's homeowners choose insulation that will help them reduce energy consumption, save money, and stay more comfortable at home. No two homes are alike, but our experienced installers can recommend an insulation solution for any home.
Had 3 ceiling fans installed, once again very professional, and very knowledgeable technicians. Have been using Milestone for pretty much all my electrical and HVAC installation and repairs and have ...
Common Insulation Problems
Below, we've made a list of the six most common insulation issues our technicians find in Haltom City's homes.
Missing insulation that's possibly left out intentionally

Improperly installed blown-in insulation

Uneven depth of insulation

Poorly installed batt insulation around skylight wells and knee walls

No baffles near vented eaves

Air barrier and infiltration issues
To improve comfort and help homeowners save energy, all these issues and shortcomings will be identified and then addressed in the estimates and services provided.
Let Milestone 'Fix it in a Flash' for You!
The Risks of Poor Insulation
Proper attic insulation makes homes more comfortable and improves air quality. However, if it's not installed by a professional, there may be adverse effects such as:
Respiratory issues:

If insulation is improperly installed, it may release harmful gases that cause respiratory distress in sensitive individuals.

Mold growth:

Improper insulation can lead to moisture issues in the home. Not only will it cause rust to form on various metal components, but it also provides an ideal environment for the growth of mold.
Don't leave your family's health to chance by installing insulation yourself. When you need to insulate your home's attic, call us for fast, efficient service.
Not only does our company offer the area's highest-quality attic insulation, but we also have Haltom City's best customer service. Hire us today, and you'll get superior workmanship, quality supplies, and professional service. Request more information via our online contact form or call today to schedule a no-obligation estimate.