Haltom City's Best Plumbers
Toilet running?
Leaking faucet?

Haltom City's Best Plumbers
Toilet running?
Leaking faucet?
We handle all things plumbing for your home!
We always answer live— book in under 2 minutes!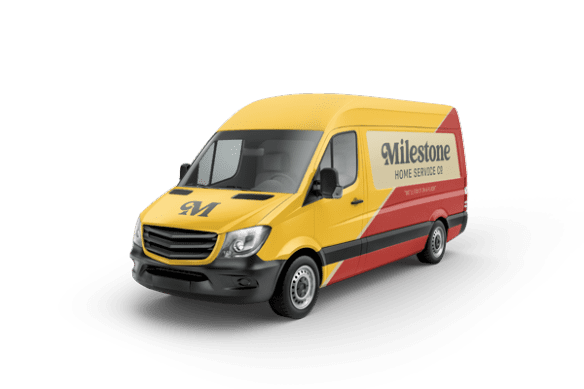 Leaking Faucet Repair in Haltom City, Texas
Stop Being Sneaky! Stop That Leaky (Faucet)!
Leaking faucets aren't just annoying. They also waste a ton of water and can leave ugly mineral buildup on your sinks, tubs, and showers. While some faucet leaks are easy to fix, others are a bit more complicated. In some cases, you can simply tighten a pipe or knob or replace a washer to get the faucet to turn on and off as usual. However, some modern faucets have more complicated mechanisms that require the help of an expert Plumber to repair them. At Milestone, we are eager to help you with your leaking faucets and other plumbing needs.
Faucet Leaking? Get $59 Off
If you don't feel comfortable working on your own faucets, there's nothing to be ashamed of. Most homeowners in Haltom City don't know how to do plumbing work. Instead, you should rely on the experts at Milestone to fix leaking faucets and other minor issues around the house.
Every one of our Plumbers at Milestone is trained in not just faucet repair, but in providing a full range of residential plumbing services. Our Technicians understand the inner workings of every type of faucet, which means they can diagnose any problem fast and come up with the correct course of action for resolving it.
It may be tempting to assume that it's not worth hiring a Plumber to fix a leaking faucet. After all, how much water could it really be wasting? Unfortunately, the average faucet leak wastes a ton of water and can even leave families dealing with noticeably higher monthly bills. It's always worth paying Milestone's competitive pricing to get the help you need to get your faucets back in working order.
Our Plumbers at Milestone
At Milestone, we only hire highly skilled Plumbers. Each Plumber on our team goes through thousands of hours of training, so there's no faucet problem too big or too small to be tackled by our experts. We also background check and drug screen all of our employees. Remember, we live here, too, and many of us are homeowners. We know how disconcerting it can be to let strangers into your home, and we're committed to doing everything possible to make the experience a positive one.
Constantly leaking faucets are basically pouring water, and thus money, down the drain. Unfortunately, faucet leaks often come along with other, harder-to-see problems. Think about it. If your faucets are giving out, there's a good chance that your pipes are the same age and may also be leaking. If you're concerned that leaking faucets may be a warning sign of additional plumbing problems to come, it's time to call Milestone for help. Our Plumbers don't just fix faucets. They can identify and locate leaks throughout your entire plumbing system, helping you to prevent expensive water damage.
We know that most plumbing problems feel like emergencies, and we don't want you sitting around waiting for the help you so urgently need. To ensure that you get the prompt service you have come to expect from Milestone, we offer a same-day service guarantee. Just call to schedule faucet repairs before 10:00 in the morning, and we'll do our part by making sure our Plumbers arrive on time the same day. We will assess your system, provide you with an accurate and in-writing estimate for the services, and then get the job done.
I will recommend Milestone Electric to all my friends and family. All their technicians are friendly, very knowledgeable and professional!!! My technicians were fantastic, knowledgeable, friendly and ...
Let Milestone 'Fix it in a Flash' for You!
The best part of working with Milestone is that we're 100% committed to customer satisfaction. To start off, we offer a comprehensive price-match guarantee. If you can find a licensed Plumber who will perform the same work with the same materials for less, we'll match that lower price.
We don't stop at guaranteeing competitive pricing, either. Milestone also offers a 100% customer satisfaction guarantee. All of our Plumbers' work comes with a five-year warranty, and our customer service team is always here to help. If you're anything less than completely satisfied with the work we've performed, let us know. We'll do what it takes to resolve your complaints.
If you are tired of listening to the "drip, drip" of your leaky faucet, or you have any other concerns about the plumbing in your home, you are always in good hands with Milestone. We are excited to be able to offer our quality services to you. Become part of the Milestone family today by calling and scheduling repair services. Our customer care associates will be happy to receive your call and answer any questions you may have.