Addison's Best A/C Technicians
Room that doesn't cool?
High energy bills?
Addison's Best A/C Technicians
Room that doesn't cool?
High energy bills?
We handle all things air conditioning for your home!
We always answer live— book in under 2 minutes!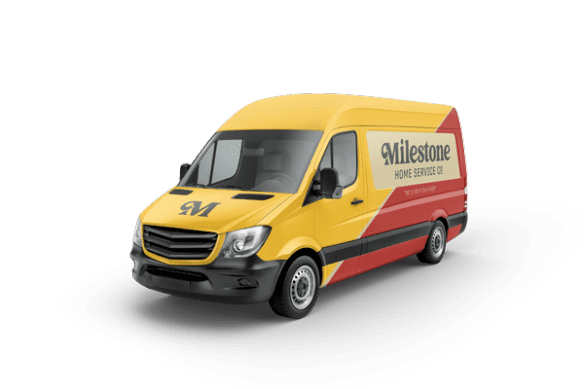 A/C Maintenance in Addison, Texas
Making Sure You Stay Cool
If you live in Texas, you will know that the temperatures can sometimes be unbearable. As a Texan, you might like to think you can withstand any heat, but we all know that during the height of the summer, it is nice to be able to have an escape from it. What is the best place to escape the heat? It is sitting under an AC unit with a cool drink in hand and your eyes closed. Sometimes, an AC unit can quite literally be the only escape from the Texas summer heat.
That is why the local communities within Texas need only the best Technicians to service their AC units, especially if something is going wrong. If you are having a problem or need to use our A/C maintenance service, Milestone is the company you need to call. Our stellar reputation and impeccable service have allowed us to become a household name all over Texas. Our AC Technicians are highly skilled and have all of the relevant training and qualifications, making them some of the best AC Technicians in the whole of Texas.
We offer a service called the Milestone Tune-Up™, and our Technicians can go through every aspect of the tune-up process with you. We know that many Texans like to use their AC unit all year round, so if you notice that something is wrong and it is not the summer, you can rest assured that one of our friendly Technicians will come out to your home.
The Milestone Tune-Up™ for $129
The Coolest Professionals In Town
At Milestone, we make sure we hire and train only the best. We want to ensure that we are putting our time and effort into employees who understand the values of our company and want to carry them through their careers. Many of our employees have been with Milestone for years, and that is because we are one of the best companies to work for. Before coming to us, our Technicians will have gone through many hours of training, both practical and theory, to receive their qualifications.
You might also like to know that all of our HVAC Technicians are from Texas, and Texas people have the best hospitality and customer service. It also means that they understand the value of a functioning AC unit during the summer months. We do a complete background check on our employees to ensure they have nothing on their criminal record. We also perform random drug tests to ensure our Technicians are always safe to work. We know that it can be daunting to let a stranger into your home, so we do everything we can to make you feel comfortable.
So, we hope that by carrying out those checks we can give you some peace of mind. Our Technicians are also trained in our additional services such as filter replacements. No job is too big for our friendly Technicians! And our 100% satisfaction Milestone Guarantee ensures a good experience every time. If you aren't happy, we will keep working until you are.
Providing Comfort All Year Round
Texans typically won't use their AC units during the cooler months but they will roar to life as the slightest hint of heat appears in the air. However, the only problem with letting your AC unit lie dormant until the summer months is it can cause stress on the unit. This is where our expert services at Milestone come into play.
It is vital to us that your AC unit is functioning properly, ensuring the air you breathe is cool: fresh, and safe. That is why we also offer our filter replacement service alongside our maintenance and tune-up service. You get the complete package with The Milestone Tune-Up™, and we don't like to cut corners. We take the time to make sure every part is clean, any repairs have been carried out, and that you are happy with the service we have provided. We take such pride in making sure you are happy that if you aren't 100%, we will do anything to make it right.
Nick and his partner provided a professional service call, and provided all the needed information upfront and completed the job in a timely manner. Great Job!...
Let Milestone 'Fix it in a Flash' for You!
Only The Best Customer Service With Milestone
We have perfected our customer service at Milestone, and it shows on every single visit to a home that we have. Our Technicians know what it takes to put a smile on your face as well as make sure your AC unit is functioning perfectly. We don't do anything by halves, and that includes making sure you are happy with the service that we provide. If you give Milestone a call today, you will see exactly what we are talking about. One of our friendly Technicians will be on the other end of the phone, ready to give you all the information that you need!