Toilet running?
Leaking faucet?

Toilet running?
Leaking faucet?
We handle all things plumbing for your home!
We always answer live— book in under 2 minutes!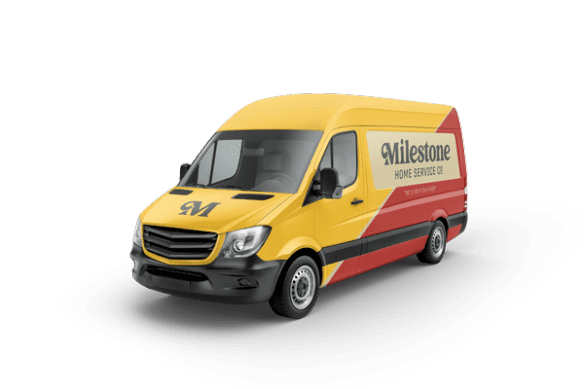 Slab Repair Services in Addison, Texas
We understand dealing with slab leaks can be stressful. Although most leaks in a home are easy to fix, slab leaks often cause a lot of difficulties. At Milestone, we have the tools and equipment for slab detection and repair. Our goal is to take care of all your plumbing needs, so you never have to stress.
Take $100 Off Slab Services
Milestone hires only the very best Plumbers in the industry. We perform thorough background checks and random drug hair screenings because we want you to feel secure when our employees enter your home. With our goal of 100% customer satisfaction, we refuse to hire anyone who cannot meet our rigorous demands.
We are so sure you will be highly satisfied with our work that we guarantee it fully. If you are not 100% satisfied, please let us know, and you will receive a prompt refund. This is our Milestone Guarantee. Do you know we also offer the fairest prices in town? If you find a lower price for a competitor that provides the same level of excellent service, using the same high-quality materials, we will match or even beat the price. Everyone in Addison knows no one can beat the fair prices at Milestone.
Slab leaks are one of the most difficult types of leaks to find, but there are some signs you can look for if they are occurring in your home. If you notice any of the following signs, call us immediately and we will be happy to come out for slab detection services.
Increased water bills are one of the biggest signs of slab leaks. Are your water bills suddenly skyrocketing?
If a slab leak is in your hot water line, you may feel warm spots on the floors. Your pets may even prefer these spots.
Do you hear the sound of running water, even when the faucets are shut off? Slab leaks can cause a continuous gush of water that can sometimes be heard inside your home.
Have you found your home smells musty? Have you noticed mold and mildew growth are widespread?
Is water filling up around your foundation? Do you notice any signs of foundation damage?
If you have discovered any of the above signs, now is the time to call us. There is no better Plumber in the Addison area that will offer the level of service we do for our customers. We will not stop until your problems are taken care of fully.
We Love Serving Our Customers
At Milestone, we treat you like family. All of our service jobs come with a five-year warranty. We are a family-owned and operated company and we love serving you, our neighbor. When you call us, you can rest assured you will be treated with the utmost respect and care. Have a plumbing emergency? We offer same-day appointment availability if you call our office before 10:00 am. We will even come out for emergency appointments on nights, weekends, and holidays. Our dedication is to you!
No plumbing job is too big or too small for us to handle. At Milestone, we work to provide our customers with fair and upfront pricing. In the unlikely event you are unhappy with our services, we will work to make things right or give you your money back. It is just that simple.
Brian did an excellent job. He was professional and courteous. He answered all my questions. He was mindful of distancing due to Covid. Anytime I have an AC need, Milestone is who I will be calling....
Let Milestone 'Fix it in a Flash' for You!
Plumbing systems are complex and require experts to ensure they are diagnosed and repaired properly. We are here when you need us most. There is a reason we have developed such a high reputation in the community. Our customers know they can rely on us fully, to meet all their plumbing needs. Why would you put your plumbing system and home into the hands of anyone else? You can rest assured that we will get to the bottom of your plumbing problems and solve them quickly. Customer service is our top priority, and it shows in everything we do.
Call Us Today for an Appointment
Have you been noticing excess moisture and increasing water bills? If so, call us right away. Our plumbing team is standing by to answer your questions and schedule a prompt appointment.
We understand the frustration of not knowing where a leak is occurring or what kind of damage it is doing. Allow us to give you peace of mind, in knowing your home is in good hands. We will get to the root of your plumbing problems and then go right to work on repairing them. We take away all the stress involved in slab leak repair. Call us today. We handle all types of slab leaks, no matter how severe.