Addison's Best Electricians
Breaker keeps tripping?
Outlet doesn't work?

Addison's Best Electricians
Breaker keeps tripping?
Outlet doesn't work?
We handle all things
electrical for your home!
We always answer live— book in under 2 minutes!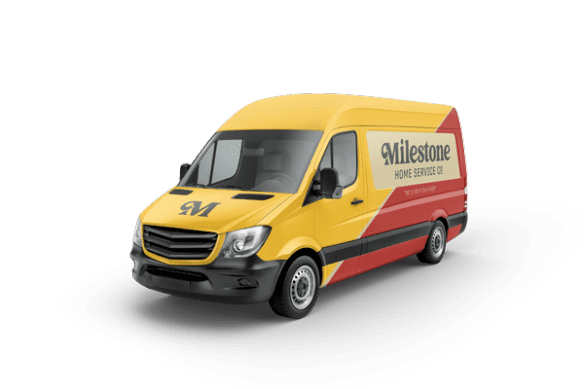 Electrical Fixture Services in Addison, Texas
Taking Care of The Little Things
Milestone recognizes that electrical fixtures in a home are more than just a decorative element. Ceiling fans, light switches, accent lighting, and general lighting all play an important role in keeping the house lit. Should one of these fixtures encounter a problem, our customers can rely on Milestone to arrive on time and address any issues.
You can also contact Milestone to install these vital fixtures properly. Our experienced Electricians are expertly qualified to handle any request for your home from installing ceiling fans to troubleshooting lights that won't switch on or off. Please do not hesitate to contact us today so that we can ensure your and your family's home is properly lit and operational.
Get $59 Off Electrical Services
Types of Lighting Fixtures
Ceiling fans, table lamps, and light switches are only a few examples of lighting fixtures. You may require the assistance of our trustworthy Technicians to install the following fixtures in your home:
Lighting in Recessed Areas

Lighting for Under Cabinets

Lamps for the Floor

Lampshades

Sconces for the Wall

Lights for the Ceiling

Accent Lighting

Ambient Lighting

Task Lighting
It is critical to select a prominent fixture for each space in the home while remaining proportional to the room.
Stress-Free Servicing from Experienced Technicians
Some problems in the home can be stressful, but don't worry! Contact us, and we will take care of any problems. Our Electricians go through extensive hours of preparation and background checks, as well as drug testing so that when a problem occurs, our customers can relax and know they are in good hands.
Since our Electricians are educated in each phase of the fixture process, our Technicians are skilled to handle any issue that arises. Our Electricians understand the need for working ceiling fans in Addison. You and your family can be assured that your lights will be turned on with a Milestone specialist in your house, and your fans will spin.
When to Hire a Milestone Electrical Fixture Service Specialist
A few tasks can be completed on a do-it-yourself basis, but there are many occasions when it is easier and safer to contact one of Milestone's reputable electrical fixture specialists. Among these indicators are the following:
When a whole house must be rewired

If the whole control panel is being replaced or serviced

Installing new or adding to existing lighting in a room that isn't wired to support a light fixture.
Hiring one of our trustworthy Technicians is a good way to protect your home from any harm that can occur during the repair or replacement phase. Don't be afraid to ask one of our professional employees for help with electrical fixtures in your home. At Milestone, we want to help you achieve your lighting goals safely and effectively. Be sure to hire one of our electrical Technicians to ensure that the job is well done.
Milestone electricians are excellent. They are very professional and also extremely nice and helpful....
Let Milestone 'Fix it in a Flash' for You!
Light Fixtures are Important- Like Our Customers
Owning a house is a significant accomplishment. It is not an exaggeration to claim that most people's ultimate goal in life is to own their own homes. When a homeowner first moves into a house, they want every detail to represent who they are as individuals and families and what they want. This ultimately comes down to every detail that is much more important than one would initially believe.
We know that your home's fixtures must be specific colors or designs, and the accent lighting should not be too bright or overpowering. Milestone Technicians understand the importance of electrical fixtures, and we are here to help and advise you through this time of transition. We want our customers to know that we will be available to them during the installation and that we are just a phone call away if anything isn't working properly. We are always ready to provide substitutes if a homeowner's tastes alter.
Contact Our Outstanding Customer Service Experts Today
Milestone understands that the time our Technicians spend in your home is just a small part of your relationship with us. And, while it may be the most important part of your service experience, we will never overlook any aspect of the service we provide. Our customer service representatives are well-trained and prepared to provide you with the highest level of support and service from the moment you call Milestone.
We are so committed to delivering the best customer service experience possible that we truly guarantee it. If you are dissatisfied with your Milestone service, we will do everything possible to make it right. This is our 100% satisfaction Milestone Guarantee. Contact Milestone today, and get in touch with one of our electrical specialists.