Toilet running?
Leaking faucet?

Toilet running?
Leaking faucet?
We handle all things plumbing for your home!
We always answer live— book in under 2 minutes!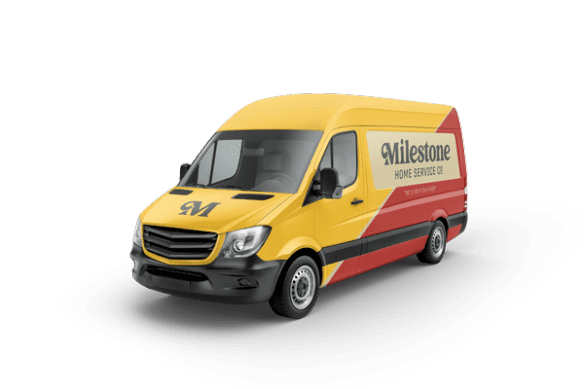 Plumbing Maintenance in Addison, Texas
Keeping Your Pipes Squeaky Clean
Look around the home and think about how many things use water during a normal day. You need water when cooking a meal or washing dishes, and people of all ages use water when going to the bathroom, bathing or showering, or getting a drink of water from the tap. These are just a few of the countless things that require water during a normal day.
As water is such a critical part of everyday life, plumbing maintenance remains a necessity. People often don't realize the importance of this task until something goes wrong and their home is damaged. To avoid this, call us today at Milestone in Addison. We'll inspect your plumbing system to identify any potential problems and offer solutions to protect your home and family.
Plumbing Maintenance Done Right
Uncovering Hidden Problems
Most plumbing system components remain hidden in walls, ceilings, and floors. As a result, a person might not realize they have a problem until damage has occurred. The best way to avoid this is to pay attention to the plumbing in the home. If anything changes, call us and have a Technician come out. They'll determine what is leading to the change you have detected and what steps need to be taken, if any, to correct it. This ensures the plumbing system is working when you need it most.
Numerous things may go wrong with a plumbing system. A pipe might suddenly burst or a leak could develop over time. Preventative measures help to reduce the risk of a major disaster. A small leak if left undetected can do as much damage as a major flood resulting from a toilet that overflows and spills water everywhere. However, pipes within the home serve as only a portion of the plumbing system.
Sewer lines connect the home to the municipal disposal system. If a sewer line backs up, gurgling noises will be heard in your Addison home, and occupants will smell a foul odor. Homeowners often think they have fixed it only to learn the problem has moved deeper into the system. They didn't resolve it, and the problem only gets worse. Our experienced Plumbers at Milestone examine every aspect of the plumbing system and ensure the problem is resolved during the first visit. This provides the homeowner with peace of mind knowing they won't have the same problem in a few days or weeks.
Problems often arise at the most inconvenient times. We have Technicians on call around the clock to address issues promptly. Call us before 10:00 am and we will have a Plumber out the same day or you won't pay a service fee. Our goal is to help the customer on the same day, regardless of the time or the weather. Having a functioning plumbing system is not a luxury. It remains a necessity for proper hygiene and sanitation. We recognize this and work to get yours up and running promptly.
Our 100% Satisfaction Service Guarantee
Satisfied customers serve as our best form of advertising. If you aren't completely satisfied with the work that is done, let us know. Once we are aware that there is a problem, we will take steps to correct it. Our goal is 100% satisfaction. When we cannot achieve this goal, you get your money back. This is our Milestone Guarantee. Furthermore, all work is backed by a warranty. Service job fees include a five-year warranty, while many part replacements include a lifetime warranty. Ask our Plumber for more details.
Great service, professional and fast...
Let Milestone 'Fix it in a Flash' for You!
When you work with Milestone for all of your plumbing maintenance needs, you can feel confident knowing that you will be treated like you are family. Every person working for us is trained to answer any questions customers may have and can provide information on services designed to help you maintain your plumbing systems.
Our Plumbers thoroughly assess the existing system to detect any potential issues and share any concerns with you. This proactive approach extends the system's lifespan and helps prevent plumbing emergencies that can do significant damage to the home. Friendly service and fast results are expected from every employee working for us, as our customers deserve nothing less.
Our customers love knowing that everything we do is for their benefit. Happy employees are productive, efficient, friendly, and helpful. When this is the case, they go above and beyond for our customers. This leads to Milestone's good reputation and allows us to help more people in the area.