Toilet running?
Leaking faucet?

Toilet running?
Leaking faucet?
We handle all things plumbing for your home!
We always answer live— book in under 2 minutes!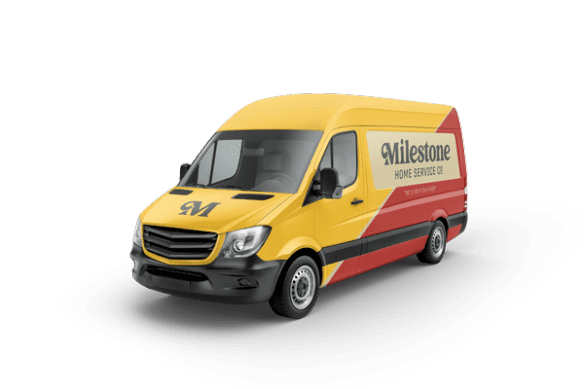 Water Line Services in Addison, Texas
Keeping The Water Flowing
Water is one of human life's most basic needs. It's impossible to even imagine life without it. Cleaning the house, doing the laundry, preparing meals, bathing, brushing teeth, and staying hydrated are all fundamental functions that require running water. Just one day without water can grind household operations to a stop. Yet, it's all too easy to take water for granted until we don't have it.
That's why Milestone offers our customers top-level water line service and repair. Our plumbing experts restore clean, running water to your household. Our Plumbers know everything about drainage systems, de-clogging, pipe maintenance, and keeping your water lines connected to the city water supply. Call us when there's a leak or disruption, and we can restore service on the same day.
Milestone has worked hard to become the most trusted water line service in Addison. Whenever you experience a water stoppage at your home, make Milestone the plumbing company you call.
Get $59 Off Plumbing Services
Addison's Top Plumbing Experts
You can't see your water line, but it's one of the most vital arteries of your home. It brings H2O straight from the city water supply to your taps and faucets. When there's a service disruption, pressure loss, or quality drop, it's not something you can fix yourself. You need to call on the professionals!
Milestone's plumbing staff is more than qualified to repair your water line. Our Technicians are comprehensively trained to understand the complex inner workings of your pipes and drains. They know Addison's water sources inside and out, and how it connects to community homes. All of our Plumbers are fully background-checked and drug-tested, so you'll feel safe welcoming them into your home.
Call Milestone for Full Water Line Service
Your home's water line is dug deeply below your home to prevent the pipes from freezing in cold weather. When you need hot water, it transports it through a water heater to all the water outlets in your house. It's meant to be "out of sight, out of mind." But when something happens to your water supply, it becomes the biggest monster in your house.
Some of Texas's most common water line issues include wear and tear, shifting soil, the buildup of sediment or minerals, tree roots, internal corrosion, or lousy installation. You'll know there's a problem if you experience strange pipe noises, low water pressure, or water leaks. When those happen, you can't rely on substandard service. You need the plumbing experts at Milestone.
Our Plumbers have years of experience fixing Addison's most bothersome water line issues. There's nothing we haven't seen. Milestone's mechanics can handle leaks, water pressure issues, poor quality water, and any other problem your water line has. We'll get everything back to working order to put your water line "out of sight, out of mind" where it belongs.
Plumbing and Water Line Repair You Can Trust
Milestone is committed to providing excellent customer service at all levels. Our call center agents handle your water emergency or issue with utmost concern and kindness. Our Plumbers visit your home and take care of your problems with as little disruption as possible. We answer your questions about water line service and maintenance and are always eager to hear feedback from our customers.
We're so confident that you'll be happy with Milestone at every point that we back it with a 100% satisfaction guarantee. If you're dissatisfied even with just one part of our customer service, tell us. We'll do everything possible to make up for it. We depend on your satisfaction, just as much as you depend on Milestone.
Exceptional professional service....
Let Milestone 'Fix it in a Flash' for You!
Don't Wait for the Problem to Get Worse — Call Milestone Now!
The longer you let a water line problem go unresolved, the more you risk a more devastating problem that can affect your family's health and hygiene. No matter how complicated your plumbing issue may be, Milestone's experts will get it under control and restore clean, flowing water to your household.
Get in touch with Milestone today! Our customer service providers are standing by so you can start tackling your water line issues. Call us or use our online contact form to schedule service for your home. Milestone Plumbers and customer service providers are dedicated to doing home service right; with 100% satisfaction every time.