Addison's Best IAQ Technicians
Dust in your home?
Musty smell from air vents?

Addison's Best IAQ Technicians
Dust in your home?
Musty smell from air vents?
We handle all things indoor air quality for your home!
We always answer live— book in under 2 minutes!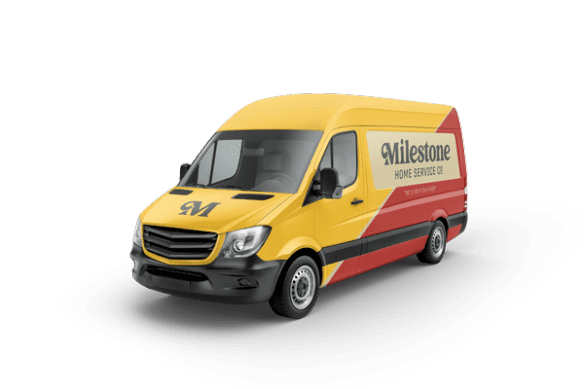 Indoor Air Quality in Addison, Texas
Quality Air Means Quality Life
Our experts at Milestone believe that maintaining indoor air quality (IAQ) should be a top priority for all Texas families. Unfortunately, most Addison residents don't even know what they're breathing in along with the air that circulates through their homes' HVAC systems. The first step toward improving indoor air quality is for homeowners to schedule clean air assessments with our expert IAQ and HVAC Technicians at Milestone. We don't stop at just identifying potential airborne contaminants. We can make whatever changes are necessary to the HVAC system to resolve the problem and ensure that all the home's residents and guests have fresh, clean air to breathe no matter what's going on outside.
Get Your Assessment Today
The Importance of Air Quality
Airborne contaminants like mold, pollen, dust, bacteria, and volatile organic compounds can all wreak havoc on residents' health. Symptoms of pollution exposure include headaches, fevers, runny noses, breathing problems, and more, and they impact every resident differently. People with underlying asthma or allergies may respond more intensely to smaller concentrations of airborne pollutants. Those with immune system deficiencies might be more likely to get sick. The thing is, even otherwise healthy people can still struggle with physical and neurological complications as a result of indoor air pollution, so no homeowner can afford to ignore this vital subject.
While it's difficult to control exposure to airborne pollutants outside, it's easy to create a fresh, clean oasis in modern homes. Scheduling clean air assessments with Milestone's expert IAQ Technicians is a great way to start. Our Technicians have undergone thousands of hours of HVAC and IAQ training to ensure that they know the ins and outs of every modern system and how to keep them clean and sanitary. We can provide everything from routine duct cleaning and filter changes to more comprehensive air quality control solutions like advanced air purifiers.
Contractors Addison Homeowners Can Trust
You may be hesitant to schedule clean air assessments because you're worried about letting strangers into your house. At Milestone, we know how stressful that can be, so we background check and drug test every employee and take every possible step to ensure that our customers will have positive experiences. We pride ourselves on offering the best customer service in the business, and each HVAC and IAQ Technician on our team knows how to treat customers, their families, and their properties with the utmost respect and care. We are industry leaders and are trustworthy enough that any Addison homeowner can rest easy knowing we have local families' best interests in mind.
At Milestone, we are also proud of our transparency, so there's no need to worry about unexpected bills or recommendations for work that doesn't need to be done. The reason every job starts with a clean air assessment is that we want to keep you and your family, but we don't want to create unnecessary expenses and extra headaches. Once the assessment is complete, we will offer a full report and explain all of your options, leaving the final decision about how to proceed up to you to make sure the proposed solution will work for your family.
Improving a home's IAQ can help to keep airborne contaminants and pathogens at bay, making it easier for modern families to keep themselves safe and healthy. Not all residents develop acute symptoms upon exposure to airborne pollutants, but these contaminants do affect everyone's health.
Scheduling clean air assessments to determine the concentrations of contaminants like mold spores, dust, pollen, and dangerous VOCs can give you and your family some peace of mind. If the air quality is already good, that's fantastic. If it's suboptimal, you will have the chance to work with expert HVAC contractors who can resolve whatever problems are causing contaminants to be introduced to or spread throughout the system. Either way, once our Technicians are done, you and your family will be able to breathe a little easier knowing that you are safe from harmful contaminants.
My milestone experience since the beginning has always been amazing. They are professional, on time, communicative and most important transparent about all things. I am living in an older house that h...
Let Milestone 'Fix it in a Flash' for You!
Don't Settle for Less Than the Best
When it comes time to schedule clean air assessments, you shouldn't settle for anything less than the best. When you work with Milestone, you can rest assured that every step will be taken to protect the family's health and safety and make the whole process as easy as possible. Milestone offers a 100% customer service satisfaction guarantee, called our Milestone Guarantee, so customers can be sure they've received the best indoor air quality services in town. Any customer who feels less than amazing about the service he or she received can call Milestone for a quick resolution. A customer care team member will do everything to make the situation right.
We are excited to improve the quality of the air inside your home. To find out more about our services, call Milestone today.