Toilet running?
Leaking faucet?

Toilet running?
Leaking faucet?
We handle all things plumbing for your home!
We always answer live— book in under 2 minutes!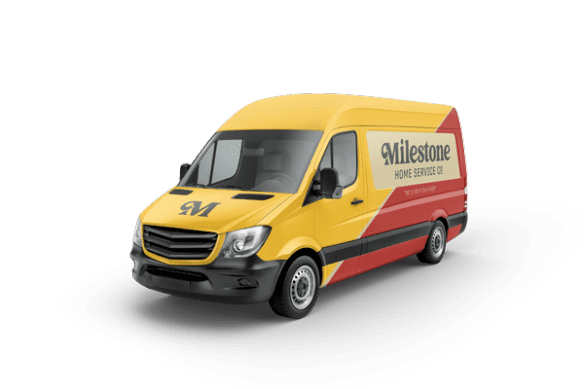 Plumbing Installation in Addison, Texas
Making Sure Everything Is Done Right
If you're having a new home built or home improvements carried out, making sure the job is done correctly from the start is essential. Otherwise, you'll have nothing but trouble out of the plumbing moving forward. Because of the sheer importance of home plumbing systems, you need a team of experts with extensive knowledge and experience in plumbing installation on your side to handle the task at hand. Milestone's plumbing Technicians certainly fill the bill. We're proud to be the company Addison homeowners turn to for all their plumbing needs, and we continually strive for a higher level of service.
Milestone: Mequite's Leading Plumbing Installation Team
Here at Milestone, we go to great lengths to bring you the best plumbing team in our area. All our Technicians undergo countless hours of training, and we take part in ongoing training after the fact to stay abreast of the latest techniques and technology in our field. We also insist that our Plumbers pass extensive drug and background screenings before making them part of our team. That means you can rest assured your home is in the most trusted and capable hands when you come to us for your plumbing needs. Contact us online or by phone to schedule a plumbing installation appointment and keep your building and remodeling plans on track.
Why Is Professional Plumbing Installation So Important?
Home plumbing systems are complex networks of pipes, fittings, valves, drains, and other components. All of them are designed to work together to keep clean water coming into your home and wastewater flowing out of it. All it takes is a single, seemingly minor mistake to throw the entire system off-kilter. If your home's plumbing isn't set up and installed in just the right way, you could experience countless problems moving forward. Leaks, low water pressure, and contaminated incoming water are only a few of the possibilities.
Any of those problems can lead to extensive damage and expensive repair needs. They may ultimately destroy your flooring, foundation, and plumbing fixtures among other elements of your home. They could take a toll on your yard and landscaping and even expose your family to harmful bacteria and other pathogens. At the very least, they'll detract from your plumbing system's functionality and efficiency. It's simpler and less costly to avoid potential issues to begin with, and that's how we approach every plumbing installation job we handle.
Reasons You Might Need Plumbing Installation Services
You might need plumbing installation services for a number of reasons. Having a plumbing system installed in a newly built home is among the most common, but it's certainly not the only one. If you're having a new bathroom added to your home or renovating your kitchen, you'll need professional assistance as well. Remodeling a laundry room or bathroom, transitioning from a traditional water heater to a tankless model, and transforming an attic into a fully appointed apartment will require professional plumbing installation services as well. You might also need our services if you're having new fixtures or appliances brought into your home.
We had Milestone move and expand our breaker box to add more circuits. Alex and his crew did an outstanding job!! They were professional, thorough and very polite and respectful. I'll recommend Mil...
Let Milestone 'Fix it in a Flash' for You!
What Sets Milestone Apart from the Rest?
We take several measures to make sure our services meet all your needs and exceed your highest expectations. In fact, we have a 100% satisfaction guarantee. If you're not happy with our work, we'll do everything we can to make things right. In the event we don't live up to your expectations, we'll provide a full refund for our work. All our work comes with a five-year warranty as well. We also emphasize affordability. If you find a company with the same certifications and dedication to quality as us that provides services for less, we'll match their price.
Get Your Plumbing System Up and Running
Plumbing installation can be a complex job. After all, plumbing systems are intricate mazes that must be set up in just the right way to work properly. Because of that, these types of projects tend to take time, effort, and planning. Even seemingly minor projects like installing new appliances that are connected to your home's plumbing system need to be carried out with the utmost care and attention to detail.
Call us or fill out the form on our website to schedule a consultation. One of our professional, knowledgeable, and courteous team members will speak with you about your upcoming plumbing installation needs. From there, we'll provide an estimate for the job and work with you to schedule our services at a time that's convenient for you. You'll see for yourself why we're Addison's go-to plumbing installation team.