Addison's Best Electricians
Breaker keeps tripping?
Outlet doesn't work?

Addison's Best Electricians
Breaker keeps tripping?
Outlet doesn't work?
We handle all things
electrical for your home!
We always answer live— book in under 2 minutes!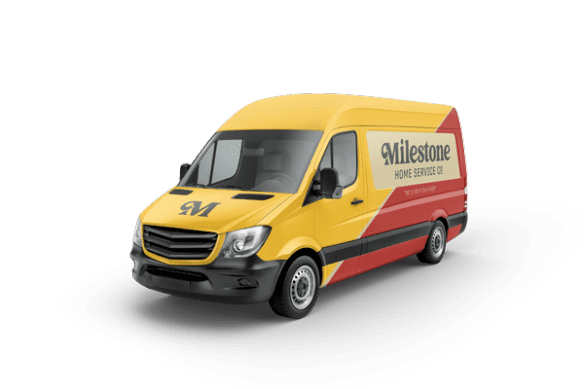 Electrical Inspection Services in Addison, Texas
Ensuring Accurate Electricity Flow
There are lots of reasons why you would want an electrical inspection. Maybe you want to confirm that everything with your home's electrical systems is in good working order before signing the dotted line on a purchase agreement. Maybe you live in an older home and want to figure out where the quirks in its wiring are located and how they can be ironed out. Maybe you're looking to make a change to a light switch or the lighting fixture itself and want to be sure the wiring is sound. No matter the reason, Milestone has everything homeowners in Addison, TX, need for a thorough electrical inspection.
Get $59 Off Electrical Services
What to Expect from our Electrical Inspections
Electrical inspections can seem very daunting. Everything in a home uses electricity. Every light, every switch, every appliance, and every outlet needs to get a once-over. But, there's more than just the obvious being looked at. During an inspection, Milestone Electricians will look at:
Circuits, including determining whether their size is appropriate for what they're expected to provide power to

Smoke detectors

Ground-fault circuit interrupters (GFCIs)

Light bulbs and sockets

Outlets

Major electrical appliances

Electrical panel/breaker box
All of these systems are important for keeping the flow of electricity in your home safely contained and running efficiently. We want every job to get done right the first time. If you're left unsatisfied for any reason, our work is backed by a 100% satisfaction guarantee. Simply give us a call and we'll start working to make things right. This is our Milestone Guarantee, and we stand behind it for every electrical installation.
GFCI Outlet Inspections at Milestone
GFCIs—ground-fault circuit interrupters—are special outlets that have an internalized mechanism that monitors the flow of electricity and can quickly shut off power if it detects dangerous irregularities in the electrical current. These look similar to normal outlets but are easily identified by the "TEST" and "RESET" buttons located between the plug receptacles.
There are a number of places in a home where GFCI outlets are required to be used instead of standard outlets. These are all locations where there is an increased risk of electrical shock or fire, usually due to the presence of water. GFCI outlets are required for:
Bathrooms

Kitchen counters

Near pool and spa equipment

Exterior outlets

Garage outlets

Unfinished basements and crawl spaces

Attics
While homeowners should frequently test their GFCI outlets at least once a month, Milestone is here to make sure they are in perfect condition. We will check your GFCI outlets along with all of the other components of your electrical system.
Smoke Detection Inspections at Milestone
Most homeowners understand the importance of smoke detectors to their home's safety but may be confused when they're checked as part of an electrical inspection. Many homes now include hard-wired smoke detectors, and sometimes they are installed incorrectly or have their power supplies removed. This can be incredibly dangerous.
Because these inspections need to be inspected by a licensed Electrician, this is one of the services that we provide at Milestone. Our certified Electricians know exactly how to test smoke detectors to guarantee that they are functioning correctly and can repair wiring issues that may be leading to undesirable false alarms.
Quick response for servicing HVAC given appointment was made two days ago. The technician, J Holland, was timely, exceptionally knowledgeable, courteous, respectful and outstandingly professional thro...
Let Milestone 'Fix it in a Flash' for You!
Light Fixture Inspections at Milestone
Homeowners who notice flickering lights might ask for an inspection to get to the bottom of the problem. Flickering has a number of potential causes, including inconsistent electrical flow, faulty switches, bad wiring at light bulb bases, and faulty electrical panels. During an inspection, our Milestone Electricians can determine which of these is the cause of flickering lights and identify which solutions are right for solving the problem.
Professional Electrician Services
At Milestone, all of our Electricians receive thorough training so they're familiar with a wide variety of electrical system components in every part of a home. All of our Technicians also undergo extensive background checks and drug testing so you can feel safe and secure while they're working inside your home.
While the Electricians who perform your inspection and work in your home are your primary source of contact with Milestone, we guarantee a positive, best-in-class customer experience from your first call to the moment the work is done. When you call Milestone, you'll be greeted by one of our friendly and knowledgeable customer care representatives who will work to understand your needs and connect you with the team best suited to meet them. Contact us today for our electrical inspection services.