Addison's Best Electricians
•We handle all things electrical
•Book in under 2 minutes – we always answer live
•100% Satisfaction Guarantee, or your money back
Addison's Best
Electricians
We handle all things electrical
Book in under 2 minutes – we always answer live
100% Satisfaction Guarantee, or your money back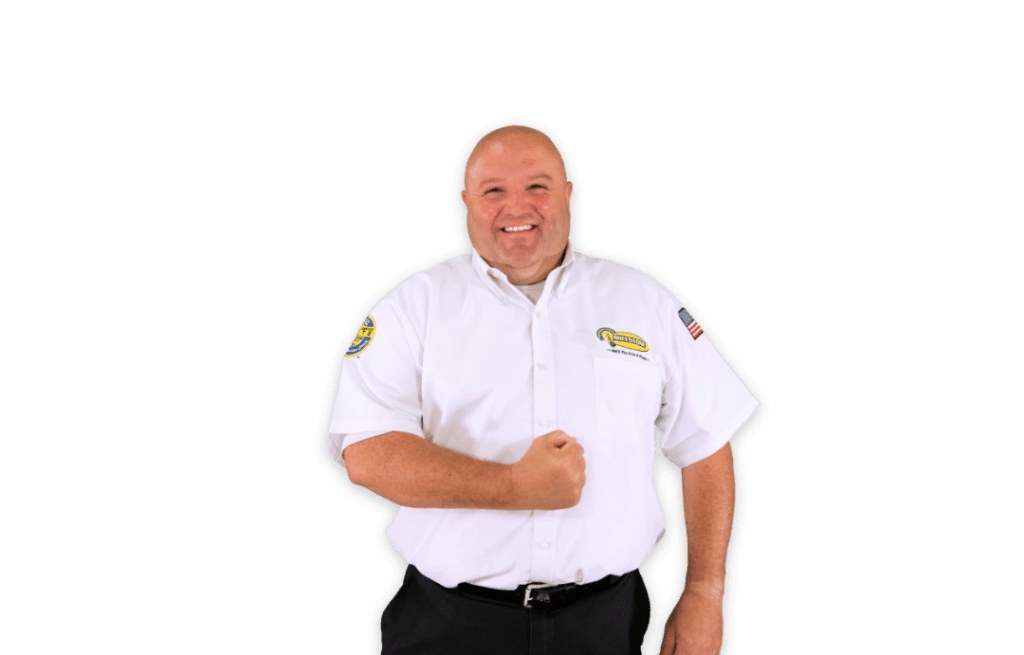 Electrician in Addison, Texas
Your Trusted, Local Electrician
Texas residents have depended on Milestone for their electrical needs since 2004. Our well-equipped Electricians can provide every type of new electrical installation and a full range of electrical repair services.
We are committed to your safety and satisfaction, so all Milestone Electricians are background-checked, drug-tested, and undergo thousands of hours of training before they are sent to customers' homes. We are also committed to your 100% satisfaction which is why we offer our Milestone Guarantee for all of our services: We will not leave a job until you are happy. This careful preparation ensures we can handle services that include:
Surge protection

Light switches

Electrical panels

Ceiling fans

Smoke detectors

Outlet repairs

Generator repairs

Home rewiring

New circuits

Meter bases
Get $99 Off Electrical Services
Your Neighborhood Residential Electrician
No matter how minor a residential electrical problem might seem, it is best to let a licensed Electrician make repairs. When you leave projects to Milestone, you have peace of mind, knowing that work is being completed by experienced, high-quality professionals. You can expect our Technicians to arrive on time and have the necessary supplies for your issue, regardless of the project's scope.
We do not want you to feel that you are just another stop for our Technicians, and we truly care about your safety and satisfaction. As a result, our Electricians strive to provide the best possible customer service experience.
Local Electricians Near You
Milestone has served over 100,000 homes, and the pride we take in our work is evident in every project. It is always our goal to exceed your expectations for electrical repair and new installations. Our Technicians know that home improvement projects can be stressful, especially when they involve electricity. Our company's dedication to doing every job right the first time is designed to minimize stress and put your mind at ease.
Milestone Technicians are trained to complete projects with the utmost care and attention to detail. Our Electricians constantly update their knowledge and are always aware of the latest safety requirements and energy efficiency practices. We work with you and your family's safety in mind. Every Milestone Electrician working in your home strives to ensure the job is done right and that you will continue to have safe, reliable power.
Benefits of Hiring a Milestone Electrician
When you hire a licensed Electrician from Milestone for your home project, you can be sure of getting the following benefits:
Safety:

The primary reason to leave electrical work to experts is the potential for danger. There are many dangers in attempting DIY work, including electrocution. Our Electricians have hours of safety training as well as gear that keeps them safe during projects. They also ensure that your property and everyone in your home stay safe.

Education and certification:

Before Electricians are licensed to work in your home, they spend a long time learning their craft and have many hours of on-the-job training. Their certification guarantees that any work they do will be up to code and meet the highest standards. That can increase property values and make it easier to sell your home.

Peace of mind:

When our Electricians finish electrical work in your home, you can be sure repairs or installations will continue to function as they should into the future. Work from our Electricians helps extend the life of your home's electrical system for years and ensure that it will be reliable.

Cost savings:

It is common for Electricians to get calls from homeowners who have attempted their own electrical work and, in the process, made things worse. When that happens, customers have lost the cost of their original materials and still need to pay for professional work. In some cases, they also need to pay to repair incidental issues they created during a botched project. In contrast, we get it right the first time.
Found problem and repaired...
Let Milestone 'Fix it in a Flash' for You!
Emergency Electrician Services Available
The Milestone team refers to ourselves as your neighborhood experts, and we mean it. Whether you need a 24 Hour emergency Electrician near you or want to discuss a future project, we can help. No matter how knowledgeable our Technicians are, each one will listen to your concerns and answer your questions. We will recommend the best options for addressing your electrical repair and installation needs.
Providing the Best Customer Service Experience
The Milestone team understands that the time our Technicians spend working in your home represents a fraction of your total interaction with us. While it is undoubtedly the most critical part of your experience, we are still committed to ensuring that every area of your service experience exceeds expectations.
From your first contact with Milestone, our highly-trained, experienced customer service representatives strive to offer the highest possible level of service and support. We are so dedicated to providing the best possible customer service experience that we guarantee it. If you are not 100% satisfied with your Milestone service, we will do everything to make it right.