Addison's Best Electricians
Breaker keeps tripping?
Outlet doesn't work?

Addison's Best Electricians
Breaker keeps tripping?
Outlet doesn't work?
We handle all things
electrical for your home!
We always answer live— book in under 2 minutes!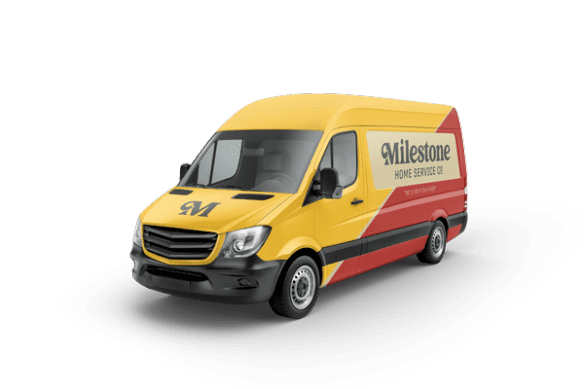 Electrical Panel Services in Addison, Texas
Making Sure the Breakers Don't Break!
Older homes often have a hidden danger the owners know nothing about. Many of these residences have an old and outdated electrical panel that could put the home at risk of an electric fire or other disasters.
You should be replacing your electrical panel every 20 to 30 years. If your home has a Federal Pacific, Zinsco, Sylvania, or ITE/Bulldog Pushmatic panel, this should be replaced right away. Over the years, experts have determined that these panels were defective and could lead to residential fires. We are here to help in all of these situations and more.
Every homeowner must know basic information about the electrical panel in their residence. At the least, you need to know the brand and size to make certain it meets the current code. Using this information, you can determine whether there is a recall or issue with that brand and size. If you are unsure if your panel should be replaced, call Milestone right away to learn if a replacement is needed and why.
Take $200 Off Electric Panels
Problems with Electrical Panels
Hidden in a nook and cranny in your home, the electrical panel or breaker box is small but critical to the functioning of the home. If a problem arises in the panel, all electricity in the home could be affected. For instance, when one piece of equipment uses excessive power, the power could stop working due to an overload. When a breaker malfunctions, lights may flicker, an unusual odor may come from the panel, or the breaker might trip. All suggest a call to Milestone is in order and you should make the call right away.
Keep the Electricity Flowing
You may tend to panic when the lights flicker or the refrigerator no longer runs. You may worry about the cost of fixing the problem and wonder if you will be able to afford the expense. There is no need to panic until the problem has been determined and a solution identified. Even then, you may find that you have nothing to worry about, as the problem has a simple fix.
Call Milestone and we'll send someone out to help you identify the source of the issue you are experiencing. Thanks to our same-day appointment availability, your electricity will be flowing again in no time. Our Electricians are highly trained and can deal with any electrical issue in the home, including panel replacements. They undergo background checks and drug tests to provide you with confidence when you allow the Technician into your home. Never put off making this call, as a small issue with an electrical panel can quickly become a big one. Quick action is necessary when this household component is involved.
Most homes have a breaker box, although some do still have fuse boxes today. The breaker box functions to ensure energy is used properly throughout the home. Each breaker inside the electrical panel comes with a switch that has a special function.
You can turn the breaker on and off as needed, such as when a new appliance is being installed. Cutting the breaker off allows the installation team the opportunity to disconnect the old appliance and connect the new one without turning off all electricity to the home.
If you aren't satisfied for any reason, let us know. We want to fix any issues a customer has and can only do so when we know about them. Once we have this information, we'll spring into action to make things right. We give all of our customers our Milestone Guarantee. We will keep working until you are 100% satisfied.
Performed a check up of our heating system in advance of the brutal winters we experience on the frozen tundra outside of DFW. Bazinga!...
Let Milestone 'Fix it in a Flash' for You!
At Milestone, we work to make your entire experience positive, regardless of what problem you are experiencing. Highly trained individuals answer the phone when you call and we will always ensure that the matter is addressed promptly. Nobody wants to wait for a return call when they are experiencing an electrical issue. Our customer service agents ensure that you don't have to. This service continues with every Milestone employee you encounter, as we expect only the best from those working for us.
Homeowners often have a basic understanding of how the panel works, but don't know the intricacies of its operation. Leave any work to the experts at Milestone to avoid issues. We address problems ranging from a bad light switch or outlet in the home to a complete panel replacement with whole-house surge protection. Call us for all of your electrical needs, and we'll diagnose the issue and make recommendations for a solution.