Addison's Best Heater Technicians
Room uncomfortable?
Uneven room temperatures?

Addison's Best Heater Technicians
Room uncomfortable?
Uneven room temperatures?
We handle all things heating for your home!
We always answer live— book in under 2 minutes!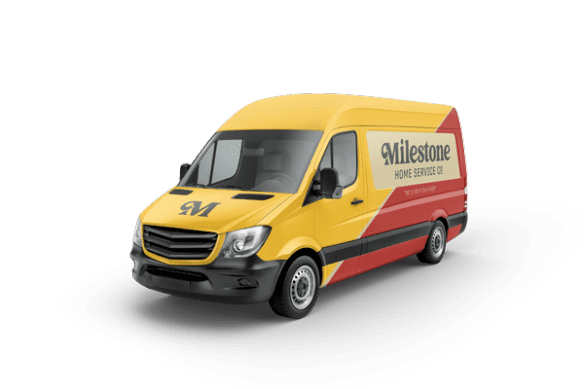 Heater Tune-Up In Addison, Texas
Peace of Mind with The Milestone Tune-Up™
Property owners are advised to set up routine maintenance services before they use their heating system. Typically, mid to late fall is when the temperatures drop low enough for steady heating services. With Milestone, you can set up the services ahead of time and get far more benefits.
Our HVAC professionals will follow the specifications listed in the product warranty in order to keep from voiding it. There cannot be any deviation from the outlined services, or the homeowner could lose their coverage. It is recommended that you follow these instructions exactly to avoid voiding the warranty and to keep your heating system maintained properly.
The Milestone Tune-Up™ for $129
Seasonal cleaning services provide the homeowner with a fresh start at the beginning of each new season. It is important to keep your heater clean and free from excess debris. Our Technicians open the entire heater and vacuum it out, and then they clean the components thoroughly with appropriate methods.
We will not use any products inside the heater that present health risks or damage the system. The added bonus is that you will not have to contend with the awful burning smell that is common when turning on a heater for the first time of the season.
Testing the Components in your heater must be tested completely for functionality and shouldn't give you any issues when starting up the system. If our Technicians find any problems with the components, they provide information to you and give you a complete estimate for the repair costs.
Most components will not start showing signs of wear until 5 years or more, but if any components prove to be faulty at an earlier stage, you may have coverage under the product warranty for a replacement. We will always let you know when this is the case, and we will guarantee the quality of our labor with our 100% satisfaction Milestone Guarantee.
Lubricating the Components Properly
Proper lubrication for all of the components will prevent them from grinding together and becoming damaged. You will see a major difference in your unit once the components are lubricated correctly. Our HVAC professionals will review the warranty for the heater and determine if additional lubrication is required to keep the components functional and operating properly. The Technicians will complete this step after they have cleaned the components entirely and eliminated all buildup and debris.
The thermostat must show a correct room temperature to properly engage the heater. If the thermostat is faulty, your heater will turn on too frequently and the home could become too hot. A clear sign of thermostat failure is excessive increases in energy costs. If a draft is nearby the thermostat, this will also affect how well it gauges the temperature. The Technicians complete full inspections and assessments to determine if the property owner must replace the component.
Hands down the best company I've ever dealt with. You do indeed get what you pay for. I've been burned too many times by cheap parts and labor. All electrical work with 5 year parts and labor min...
Is It Time for a New Unit?
Once an AC system has become 15 years old, it is likely that major components will fail and won't operate as expected. You may see an increase in repair costs, and it may be more feasible for you to replace the entire unit instead of just the faulty components. Our Technicians will complete a full estimate for both the repairs and the replacement services, and you can compare these rates. If it is cheaper to replace the unit, this will be the wisest decision for you.
Let Milestone 'Fix it in a Flash' for You!
The Milestone Tune-Up™ for Your Heater
Milestone provides superior HVAC services for all residential property owners in Addison. We complete a variety of services for you and maintain your heating and cooling systems according to the manufacturer's recommendations.
Our company screens all workers to offer an excellent experience and high-quality services. You can learn more about setting up a The Milestone Tune-Up™ for your Heater in Addison by contacting us for an appointment today.
You should set up all routine maintenance services before the beginning of the colder season. Our services will improve the way your system operates and extend its longevity. All manufacturers have detailed instructions on how to maintain their products and list these requirements in the product warranty.
Our HVAC professionals understand the importance of routine maintenance, and they will ensure that all components have been inspected and are operating properly by the end of the services. A well-maintained heater can last over 20 years if it is managed appropriately. By completing these services, the air quality in the home improves, too, and you will experience fewer allergy symptoms and breathe better at night. By setting up the services ahead of time, you can also avoid any service disruptions and find problems before you need heat in your home. Call us today.