Addison's Best A/C Technicians
Room that doesn't cool?
High energy bills?
Addison's Best A/C Technicians
Room that doesn't cool?
High energy bills?
We handle all things air conditioning for your home!
We always answer live— book in under 2 minutes!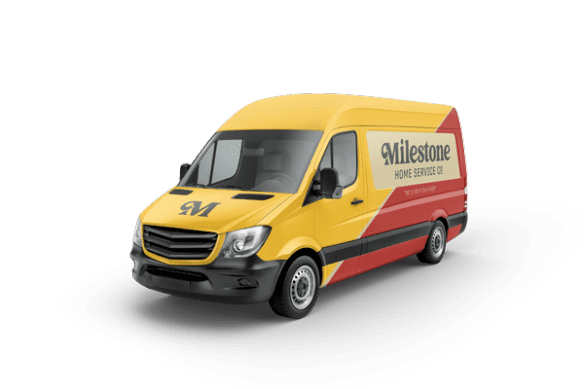 AC Repair In Addison, Texas
We Are Here For You (and Your Air Conditioner)
Homeowners must act quickly at the first sign of any AC problems, and they will need to set up at least an inspection. At Milestone, our HVAC professionals will complete a full inspection of the system and find the source of the problem fast. Once we know what is wrong with the system, we will provide the homeowner with a complete estimate for the services.
We recommend setting up the repairs immediately and avoiding delays. If your system is running every day, a component failure could draw more energy and cause the system to generate higher costs for you. Faster repairs eliminate these conditions and make it more affordable to cool the home.
Reviewing Common Blockages
Debris will accumulate inside your AC system between seasons so you should set up routine maintenance services before starting your unit. If you set up these services, you will decrease the risk of higher than average repair costs, and the system will operate appropriately throughout the summer. However, if you have circumstances that could lead to higher debris accumulation in your system such as pets or proximity to a dusty road, you will need to set up these services more frequently. Here are a few more AC repairs that we can take care of at Milestone.
Clearing Out Clogged Drains
The condensation drain must be flushed out to ensure proper drainage as the system runs. If the drain becomes clogged, condensation builds up inside the unit and could lead to mold developments. If mold or mildew develops in the AC system, the spores will travel throughout the property and create an unhealthy environment. Under these circumstances, our Technicians will complete the necessary AC Repair and clean out the system. However, if mold or mildew affect other areas of the property, you will have to set up remediation and restoration services as well.
The fins on the condenser coil must remain straight and shouldn't be bent or broken. If the fins become too damaged, the component will not work properly, and you will need to replace it. Our team will complete a variety of assessments for the condenser coil, condensation drain, and capacitor. If any of the components do not work properly, you will need to set up replacement services promptly. Our professionals can provide estimates for components or Capacity Replacement services and set up the repairs at your earliest convenience.
Great service! Cameron was informative and answered all of our questions....
Overheating Fans and Motors
If the fan or motor are overheating the first sign will be circuit breakers tripping frequently. We will review the condition of the fan and motor and test them for proper function. A common issue that causes overheating is a blockage around the fan that prevents it from operating properly. The motor will become too hot, and if it is overheating it will drip the breaker. At Milestone, we will find the source of the issue and correct it promptly.
Emergency AC Services are a must for any homeowner that is facing a sudden AC breakdown. These services are available at Milestone even after business hours. Typically, we will assess the AC system and find the source of the problem. If the entire system has failed, you will need to select a new system and set up the installation. If a unit is available in our warehouse, our AC Technicians can complete the new installation faster.
Let Milestone 'Fix it in a Flash' for You!
Milestone provides superior HVAC services for all residential property owners in Addison. Our HVAC services include inspections, repairs, routine maintenance, and new installations. We will always complete full assessments of your system and eliminate common issues that lead to system failures. You can learn more about setting up AC Repair In Addison by contacting us directly for an appointment today.
You should set up repair services as soon as the problem has been identified. Our HVAC professionals complete full inspections to find the source of the problem. Once we find it, you can review a complete estimate for the repair services. If the repairs do not equate to a price that exceeds the cost of a new unit, it is feasible to set them up. Ask us about our 100% satisfaction Milestone Guarantee that will ensure you have a satisfactory experience.
Our team can provide recommendations that will improve the way your HVAC system operates. For example, we may recommend installing an air cleaner to eliminate debris and prevent it from clogging up the system. A complete review of your AC system will show you better ways to maintain your systems and keep your home cooler during the summer. Contact us today.