Clogged toilet?
Shower draining slowly?

Clogged toilet?
Shower draining slowly?
We handle all things drain cleaning in your home!
We always answer live— book in under 2 minutes!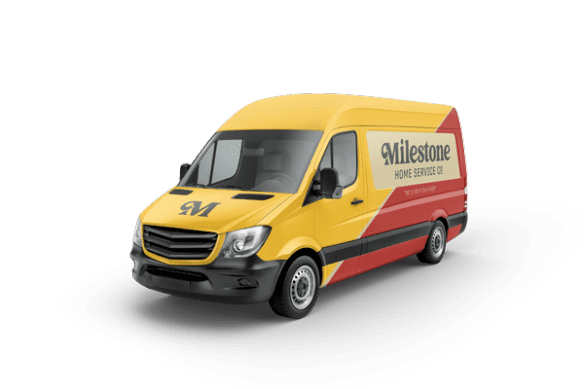 Drain Cleaning in Addison, Texas
Making Sure Everything Flows Smoothly
A clogged drain is always unpleasant, and once the water stops flowing, you immediately begin to worry about the problems it will cause. Fortunately, Addison residents can call Milestone when that happens. We offer all the home drain cleaning services you could need.
Our team of experienced Plumbers can review and diagnose any residential drain problem. You don't have to worry about what to do when water stops draining because our Technicians know exactly what steps to take. A home plumbing system consists of a network of pipes, so clogged drains are inevitable. However, that fact doesn't have to add stress to your life. Milestone Plumbers respond quickly when you call about clogged sinks or other drain problems, and we have the tools to fix any problems.
Get $59 Off Drain Cleaning
Your Neighborhood Drain Cleaning Experts
You can be confident when you call Milestone for help with drain issues. We hire only the best Plumbers and ensure they go through hours of intensive training that prepares them for all situations. When you call for service, our Plumbers arrive quickly with the equipment needed for any emergency. Every Plumber is background checked and drug tested so you can feel safe and secure while they are working in your home. You can be sure they know exactly how important it is to get your sinks and toilets up and running.
Our Plumbers work diligently with a sense of urgency to ensure your drains are working and will continue to function going forward. Our exceptional customer service policy ensures that Technicians repair all current problems and address any potential future issues.
Drain Cleaning When You Need It
Every home has sinks, toilets, and bathtubs or showers. The result is a network of drains and pipes that are under tremendous stress because they are used every day. That means drain cleaning is essential and inevitable at some point. But, there is no reason to worry because Milestone is just a phone call away, and we offer a same-day appointment availability. Our Technicians arrive so quickly and resolve problems so efficiently that issues like Toilet Floods or clogged sinks will seem like inconveniences instead of catastrophes.
Milestone Plumbers understand how important efficient plumbing is to you, so they take the time to explain what's going on and offer solutions. In fact, we will be sure to include you in the conversation and resolution. We want everyone to feel comfortable with all the problem-solving steps. After we have completed the service we will check back in with you to make sure you are happy with the results. If not, we will keep working until you are. That's the 100% satisfaction Milestone Guarantee.
The Benefits of Professional Drain Cleaning
Our expert drain cleaning services not only allow you to keep your household plumbing working smoothly but we will make sure you receive other benefits as well such as:
We Eliminate Odors:

All sorts of things go down drains, including soap scum, hair, and organic matter. These materials can clog pipes and become a breeding ground for bacteria. That can lead to unpleasant odors coming from drains. When we clean your drains, we will eliminate these smells and help create fresher, more pleasant kitchens and bathrooms in your home.

We Minimize the Chances of Clogs:

Slow drains filling up with materials can quickly turn into ugly puddles of unsanitary water overflowing from toilets or clogged sinks. Sometimes, minor clogs can be plunged, but not all. Over-the-counter drain cleaners may offer temporary relief but are bad for the environment and can be harmful if misused. The best way to prevent serious clogs and flooding is to have drains expertly cleaned.

We Protect Home Interiors:

It doesn't take much standing water to cause home damage. Water quickly damages furniture, building materials, and floors. The water from toilet floods or overflowing sinks can be hard to clean up. Even after surface water is gone, dampness under flooring or in walls may become a breeding ground for harmful mold or mildew. Keeping drains clean with our services at Milestone can help prevent these costly emergencies.

We Keep Pipes Healthy:

Debris buildup in pipes may lead to corrosion and that can cause leaks. Small leaks are inconvenient and may be damaging, but major leaks are nightmares. Both can be prevented. Carefully maintained pipes will last for years without problems, which is what we want for our Addison customers.
That phrase, "You get what pay for," certainly applies here. Milestone costs more, but their 5-year guarantee makes it worth it. They do the job right in the first place. And, then they back up th...
Let Milestone 'Fix it in a Flash' for You!
Excellent Customer Service
The Milestone team knows that the time our Technicians are working in your home is just a fraction of your total interaction with Milestone. It may be the most critical part, but that doesn't mean we neglect any area of your service.
From your first call to Milestone, our highly-trained, well-equipped customer service staff members offer the highest level of service and support. We are so dedicated to customer excellence that we guarantee it. If you are not 100% satisfied with your Milestone service, we will do everything possible to make it right.