Toilet running?
Leaking faucet?

Toilet running?
Leaking faucet?
We handle all things plumbing for your home!
We always answer live— book in under 2 minutes!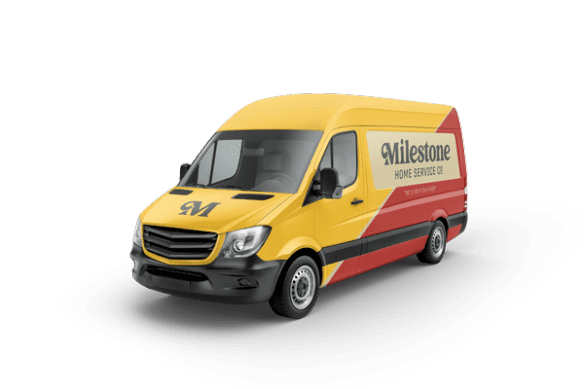 Running Toilet Repair in Addison, Texas
Is Your Toilet Running? You Better Go Catch It!
Is your toilet running and driving you mad? We understand how frustrating it can be to discover a toilet that just will not stop running. Finding the cause is not always easy, but the solution is calling Milestone for all your plumbing needs.
Yes, you may think you can take toilet repair into your own hands, but this is not the best solution. Unless you have been through extensive training and have the right tools and equipment, you are likely going to be ill-prepared for the job. Call us today with all your toilet repair needs. Our expert Plumbers are poised to provide you with the highest level of customer service. We will not rest until your needs are met fully.
Toilet Running? $59 Off Repairs
Causes of Toilet Running Issues
The humble toilet is one of the most-used plumbing components in your home. When it is not working properly, everyone suffers. Did you know a running toilet can waste as much as 300 gallons per hour? This can equate to massive increases in your water bills each month if left unrepaired. – We will get to the root of the problem and take care of your toilet repair right away. Here are a few common problems that we can take care of.
One of the most common reasons for toilet running problems is an improper water level. Adjusting the float will ensure the right level of water is in the tank, so your toilet stops running constantly.
Another common cause of toilet running issues is the flapper needs to be replaced. The flapper is a rubber piece that works to shut off the flow of water when your tank becomes full. When it is faulty, the tank will continuously fill because the flapper is not stopping the flow.
Finally, your running toilet issue can also be caused by a problem with the refill tube. If the height is not correct, you may find your toilet continuously runs day in and day out, costing you hundreds of dollars on your water bill.
No matter the cause of your toilet woes, we have the solution. We will quickly diagnose your toilet issue and go right to work on performing expert toilet repair services. Our Plumbers come equipped with the tools and parts that are necessary for a wide array of repairs, so you do not have to wait. Plus, all of our repair services are backed with our 100% satisfaction Milestone Guarantee. We won't stop until the job is done right.
Get Expert Toilet Repair Help
Our Plumbers have been repairing toilet issues in Addison homes for many years. Each of our Plumbers has been through extensive background checks and consistent hair drug tests. We want you to feel confident hiring our Plumbers to come into your home to repair your toilet issues. Toilet repair can sometimes be complicated. We are here to help. Do not get in over your head by taking a DIY approach to repair. Without the right knowledge, experience, and equipment, you could make a minor problem worse, costing you more money in the long run.
Our plumbing team handles a wide array of toilet repair services for customers like you. No job is too big or too small. Whether you have a toilet that leaks or is broken, we can get to the root of the problem and correct it right away. Call us today with all your plumbing needs. We are the best in the business, and it shows in everything we do for our customers. Our attention to detail and a high level of customer service have led us to become a trusted name in the Addison community.
It does not matter what type of toilet issue you have, our Plumbers are prepared to take action. If you call us by ten in the morning, we promise to get to your home the very same day. If for some reason we cannot, we will waive your service fee. It is really that simple.
Phillip was awesome . Explained everything in detail !...
Let Milestone 'Fix it in a Flash' for You!
Call Today for an Appointment
Dealing with toilet running issues can be stressful and expensive. Do not take matters into your own hands. Instead, give us a call right away. Our plumbing team is standing by to take your call, and we will be happy to answer your questions.
No job is too complex for us to handle. Allow us to become the plumbing expert you rely on for all your needs. Call the office right away, and we will be out in a flash to take care of your toilet repair needs. With our focus on customer service, you can rest assured the process will be seamless and stress-free.