Addison's Best A/C Technicians
Room that doesn't cool?
High energy bills?
Addison's Best A/C Technicians
Room that doesn't cool?
High energy bills?
We handle all things air conditioning for your home!
We always answer live— book in under 2 minutes!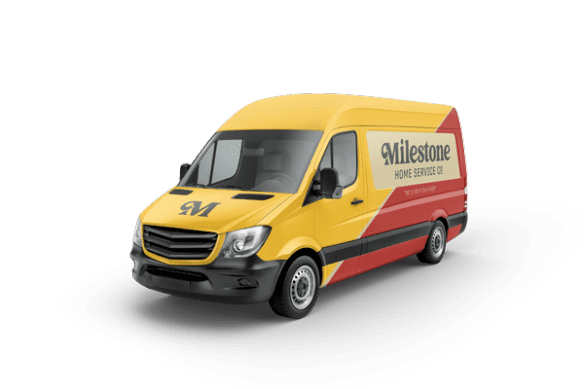 Air Conditioning Services in Addison, Texas
Keeping Your Home Cool & Comfortable
At Milestone, we believe we offer the best HVAC services in Addison. Our loyal customers do too. We have worked hard to gain the reputation that we have. We also like to think we know a thing or two about air conditioning units. In Texas, the temperatures can soar to unbearable heights. How often have you run inside to escape the heat under the cool breeze of an AC unit? Until you have truly experienced Texan heat as the locals have, you can't appreciate how hot and humid the air can become. That's why at Milestone, our air conditioning services and cooling services are by far our most popular.
We understand that your AC unit is the difference between comfort and chaos and that is why we are on hand to offer a range of air conditioning services. From installation to repair, we cover all the bases. Our HVAC Technicians are local experts in Addison and are always hot on the case when a customer reports a problem with their AC unit.
The Milestone Tune-Up™ for $129
Cooling Experts That You Can Trust
If you are looking for reliable and trustworthy cooling services, Milestone is the company for you. Summer is by far our busiest time of the year. During the summer months, we know how uncomfortable homes can become without a working AC unit. That is why we have hired a team of HVAC Technicians that have been specially trained to be top of their trade. They have all completed thousands of hours of training to become experts in cooling systems, meaning they are the best to provide our cooling services.
We also know how important customer care is to the whole experience. You want to know that you have a friendly team of people coming into your home, and that is exactly who we will send. You can rest assured that Milestone will take your experience with us seriously. You can rely on our team to get your AC unit working again in no time. We know it can be daunting when you don't understand the technical jargon, so our Technicians will always explain what is going on in simple terms. Any questions you have, we are happy to answer.
If you are a resident of Addison, then you'll know the temperatures can sometimes soar to unbearable heights. There almost seems like there is no escape from it until you find the gentle cool breeze of an air conditioning unit. Sometimes it is nice to hover underneath one to cool down before moving on. That is why at Milestone, we understand how important our air conditioning services are to the local people of Addison. Every resident in Addison deserves to have a fully functioning air conditioning unit that provides cool air round the clock.
The issue with the soaring summer temperatures is they make AC units prone to breaking. They are often constantly in use, and naturally, that leads to problems. Our HVAC Technicians understand the importance of having that escape from the Texas heat. We ensure that our Technicians are fully trained to handle any situation, so no job is too big or small for us.
If you are noticing a strange smell, noise, or if your electricity bills are going up, contact Milestone today. Our HVAC Technicians will be able to run diagnostic tests and easily explain what the problem is. Most of the time, you will only need a minor repair or part replacement. If you have an old AC unit that has seen better days, we can also talk to you about installing a new AC unit.
Would recommend based on Friendly and knowledgeable technicians , our scope of work was too much to just say yes on the spot....
Let Milestone 'Fix it in a Flash' for You!
Our services aren't performed by HVAC Technicians that are trained only in our air conditioning services; they are also trained to deliver the best possible customer service that you could wish for. We wouldn't want to leave your home knowing that you weren't 100% satisfied with the customer service that we offer. So, if you aren't, tell one of the team, and we will do whatever we need to do to make it right. This is all part of our 100% satisfaction Milestone Guarantee.
We only aim to please. That means offering the highest level of customer service, as well as top-level skills. From the minute you give one of our team a call to the minute we leave your home, you'll only feel happy with the service we offer. If you feel like your AC unit is playing up, or if you'd just like a routine The Milestone Tune-Up™, give Milestone a call today!