Addison's Best Electricians
Breaker keeps tripping?
Outlet doesn't work?

Addison's Best Electricians
Breaker keeps tripping?
Outlet doesn't work?
We handle all things
electrical for your home!
We always answer live— book in under 2 minutes!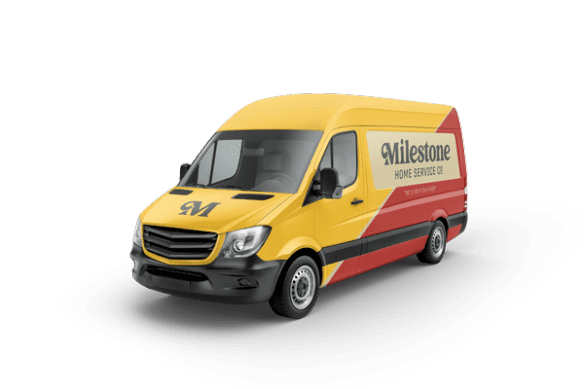 Electrical Installation in Trophy Club, Texas
We're Shockingly Good with Electrical Installs
The Milestone team understands how important it is that everything in a home functions properly. Many systems, such as air conditioning and plumbing systems, are essential, yet nothing is more critical than a safe electrical system. Electricity is what keeps homes running smoothly, and without it, air conditioning and many other elements wouldn't work. You would not be able to flip a switch and get light when you need it.
Because power is so vital, electrical installation is not something you can afford to think about lightly. That is why Milestone hires talented Electricians and trains them well. When our Technicians provide electrical installation, you can feel confident that wires and circuits in your home are carrying electricity as intended and are efficient.
We are also lighting installation experts. Our Technicians can install anything from general lighting to custom accent lighting and ensure that every detail is taken care of. You can be sure that when you flip a switch, the light will turn on and work as intended.
Your Neighborhood Electrical Experts
We make sure that all Milestone's Electricians go through thousands of hours of training to ensure they understand and can handle every single circuit running through your home. Because our Technicians know how important working lights and outlets are to their own everyday life, they give every job a personal touch.
Our team understands how dangerous electrical problems can be and the hazards of DIY repairs. It is important that skilled Technicians with years of safety training work with home wiring and fixtures. We strongly urge you to call Milestone for your electrical installations. Our Technicians can tackle any project you might have. Each Electrician is background checked and drug tested, so you can always feel safe and secure as our experts work in your home.
Whether you are just moving into your home or are renovating, you will be introducing new elements that can include lamps, appliances, and accent lighting. All of these things are essential to make new spaces feel like your home. When you need help with installation, you can depend on Milestone.
We are just a call away, and you can depend on us to make sure everything is installed correctly the first time. Our Technicians will walk you through the steps we are taking, to ensure complete transparency. If Electricians run into any issues, they will speak to you about possible solutions and ensure that whatever comes next works for everyone.
The Benefits of Expert Electrical Installation
It can be tempting to try your own appliance and Lighting Installation, but home electrical systems are so complex that it is best to leave the job to professionals. Hiring experts provides several important benefits that include:
Safety:

The same power that makes electricity so important to everyday life also makes it dangerous to work with. But, our professional Electricians are carefully trained and use safety gear that allows them to work with wiring and electrical elements without harming themselves or your property.

Value for Money:

Lighting, new outlets, complex appliance installations, and re-wiring are common electrical projects that are often essential to a fully functioning home. Our certified, insured Technicians complete these and many other home electrical projects according to industry protocols and standards. Their work is finished so beautifully that it will raise the value of your home.

The Right Equipment:

Most electrical projects require special tools. Our Technicians use specialized equipment that would be very expensive for homeowners to buy, and most would not have the training to use the intricate equipment, even if they could afford it.

Guarantees:

If you attempt DIY electrical service or have it done by someone who is unlicensed, you are liable for anything that goes wrong. The work is not likely to be up to code, which means it may not be safe. Our well-trained professionals are licensed and insured. They guarantee the quality of their work, and you are protected every step of the way.
Very professional and great service !!!...
Let Milestone 'Fix it in a Flash' for You!
Expect Outstanding Customer Service
Milestone staff members understand that our Technicians' time working in your home represents only a fraction of your total interaction with Milestone. While it is undoubtedly a crucial part of your service experience, you can expect our team to provide an exceptional level of service through every level of contact. We offer our 100% satisfaction MIlestone Guarantee to make sure we repay your loyalty and trust. We will never leave a job until you are satisfied.
From your first call to Milestone, our highly trained customer care team members will provide the highest level of support and service. We are so committed to providing the best possible customer service experience that we guarantee it. If you are not 100% satisfied with your Milestone Service, we will do everything possible to make it right. Call us today.