Addison's Best A/C Technicians
Room that doesn't cool?
High energy bills?
Addison's Best A/C Technicians
Room that doesn't cool?
High energy bills?
We handle all things air conditioning for your home!
We always answer live— book in under 2 minutes!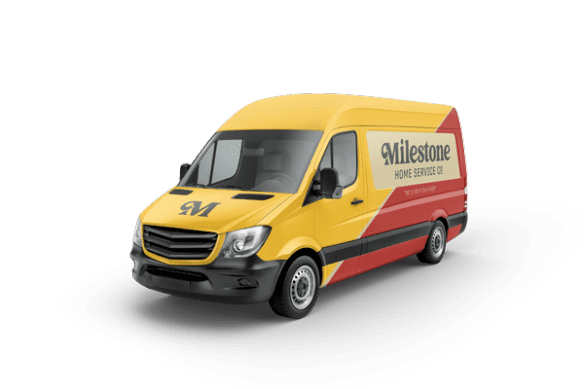 AC Tune-Up Services in Addison, Texas
The Best of the Best: The Milestone Tune-Up™
As all residents of Addison, TX, know, the summer months are not a time when you want to get caught with a malfunctioning air conditioning system. Unfortunately, plenty of people don't discover issues with their air conditioning units before they need them, leaving them hot and uncomfortable—or worse, unsafe—at the most inconvenient times.
That's why Milestone offers The Milestone Tune-Up™, a specialized service designed to give homeowners in Addison the confidence they need to know that cool air will come when they turn the dial on their thermostats. For every The Milestone Tune-Up™ appointment, we offer our MIlestone Guarantee. Not happy with your tune-up? We will make it right.
The Milestone Tune-Up™ for $129
Signs It's Time for a Tune-Up
It's a great idea to incorporate The Milestone Tune-Up™ for your A/C into your home's annual maintenance routine so that our professionals at Milestone have a chance to catch problems before they grow large enough to be noticeable. But sometimes those problems do grow and give obvious signs that it's time to have someone take a look at the system. These signs include:
Strange noises coming from the air conditioning unit or the vents when the system is running.

Higher energy bills than expected from running the air conditioning.

Air that doesn't seem to be cooling to the temperature set at the thermostat.

Foul-smelling air when the air conditioner is running or bad smells coming from the unit itself.

Weak airflow when the air conditioner is running.

Excessive humidity when operating the air conditioner.

Fluid leaking from the air conditioner unit.
If you notice any of these issues, be sure to call Milestone right away so we can get your tune-up scheduled and get your air conditioner back to running with peak performance.
What to Expect During The Milestone Tune-Up™
Any good A/C maintenance service, which the Milestone Tune-Up™ certainly is, will include a multi-point inspection and thorough cleaning of a home's air conditioning system. This means you should expect to see service Technicians:
Cleaning all major pieces of the unit.

Checking the system for leaks and sealing any they find.

Measuring the levels of refrigerant and topping off levels that are lower than they should be.

Calibrating the thermostat.

Making sure there's adequate clearance around the air conditioning unit.

Verifying all electrical connections.

Examining and cleaning condenser and evaporator coils.

A/C filter replacement where necessary
What's So Special about a Milestone Tune-Up™?
Our Technicians will make your unit spotless to help ensure optimum function and reduce the amount of dust and dirt being blown through your home's ducts. We'll also replace any screws we find missing in the system, a small detail that many other companies are likely to skip. While this thorough approach to inspection and cleaning means that we spend more time on a tune-up than others, we feel that our extra attention makes all the difference.
And that's why every The Milestone Tune-Up™ comes with our No-Breakdown Guarantee. For 365 days after the date of service, we guarantee that you will not experience any issues with your air conditioning system. If you do, our Technicians will work hard to make it right at no extra cost to you.
Milestone reps always do an excellent job!...
Making an annual AC tune-up part of your home maintenance routine has many advantages. Tune-ups help keep your system running at its most efficient levels, saving you money on your energy bills. Yearly tune-ups also help catch small issues when they're easiest and cheapest to fix, which helps to save you money. Knowing that your air conditioner has received The Milestone Tune-Up™ also means you can rest assured that your system will be working when you need it the most.
Let Milestone 'Fix it in a Flash' for You!
Local AC Tune-Up Professionals
Every HVAC Technician that works at Milestone receives thorough training, so we know they can handle any problems they encounter while working on your air conditioning system. Our Technicians also undergo rigorous background checks and drug testing so you can feel safe and secure while they're working in your home.
The Best in Customer Service
The HVAC Technicians who work in homes are who our customers interact with the most, but at Milestone, we're committed to making sure you have the best experience from your first call to the moment the job is completed. When you call, you'll be greeted by a friendly and knowledgeable customer care representative who will work to make sure they understand your needs and connect you with the right team to provide the help you need.
While we always strive to do the work right the first time, we also back our work with a 100% satisfaction guarantee. If for any reason you're unhappy with the service you received, give us a call and we will keep working until we've made it right.