Addison's Best Electricians
Breaker keeps tripping?
Outlet doesn't work?

Addison's Best Electricians
Breaker keeps tripping?
Outlet doesn't work?
We handle all things
electrical for your home!
We always answer live— book in under 2 minutes!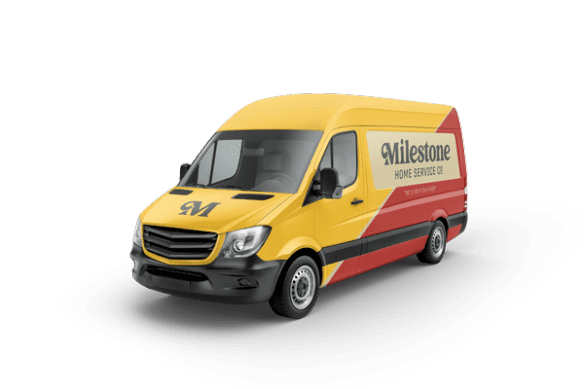 Light Switch Services in Addison, Texas
The Control Of The Switch Is In Your Hands
Light switches may seem like minor fixtures in your home, but they're essential to life as we know it. Those tiny powerhouses are responsible for helping regulate the flow of electricity through your house. When they're in the off position, they keep power from surging to the lights and other fixtures or appliances they're connected to. They also have a hand in preventing electricity from backfeeding through their connected circuits. When you flip on the switch, they allow the electricity to make its way to the lights and keep it coming until you flip the switch off again.
$39 Off Light Switch Services
Keeping Your Light Switches Working Properly
Here at Milestone, we offer an array of services to keep your light switches working safely and effectively. Our team of highly trained Electricians is here to take care of any problems you may have. At the same time, we're dedicated to providing unrivaled customer care and timely services, so you don't have to wait for days on end to have your light switch issues resolved. If you're experiencing problems with the light switches in your home, don't hesitate to contact us to schedule light switch services in Addison and the surrounding areas. We guarantee quality work every time with our 100% satisfaction Milestone Guarantee.
How Do I Know If I Need Light Switch Services?
Most of the time, you can count on your light switches to do their jobs as expected. You flip the switch, and the lights come on. If you flip the switch and nothing happens, that's a clear indication that you need light switch repair services. Of course, that's only one warning sign that it's time to call us for help.
Delayed Reactions:

The lights in your home should react immediately when you turn them on. In the event, you flip the light switch and it takes a few seconds for anything to happen, there's certainly a problem in the making. Schedule repair services as soon as possible because the issue is only going to get worse and potentially more dangerous.

Sparking:

Light switches aren't supposed to have any type of negative reaction when you flip them from the off position to the on position or vice versa. If you flip the switch and sparks fly out, turn off the switch, back away, and call us. In the meantime, consider turning off the power to the electrical circuit connected to the switch via the breaker box.
Unusual Sounds:

Anytime you hear unusual sounds when you flip a light switch, it's definitely time to schedule repair services. These could include sizzling, humming, and popping, but any out-of-the-ordinary sound coming from a light switch is a sign of electrical problems. Those sounds are precursors to danger, so don't hesitate to have us check out the problem.

Shocks:

Again, bad things shouldn't happen when you flip a light switch. If you flip the switch and get a shock, there's a problem with the switch or its wiring. It could become a fire hazard and pose other safety issues for your family. Cut the power to the circuit that controls the affected switch, and contact us immediately.

Discoloration:

In some cases, problems with electrical switches don't cause immediate shocks, sparks, sounds, or other issues. They may present themselves when you're not even looking. Still, they leave behind certain warning signs. If you notice strange brown or yellow discoloration or black marks on a switch or the wall around it, you need light switch services in Addison right away.
Home improvement projects are common reasons for needing light switch services as well. You may have had extra living space added to your home and need light switch installation for the new additions. Perhaps you want to have outdoor lighting installed. If so, you'll need new switches installed to control those lights. Maybe you're simply updating certain rooms with a fresh coat of paint and new fixtures, and you want to add light switch replacement to the mix to complete the picture. Our team can handle it all.
Jim Pierce was professional, knowledgable and sooo kind. He was very easy to talk to...I am so glad my friend referred me to Milestone...
Let Milestone 'Fix it in a Flash' for You!
Turn to the Local Experts for Your Light Switch Service Needs
Milestone is your go-to source for light switch services. We have the skills and experience to cover all your needs, and we're committed to your satisfaction. Whether you're looking for emergency electrical repairs, light switch installation for a new home or home addition, or light switch replacement for a home renovation project, we can help. If you'd like to have your light switches inspected for safety issues or other problems, we do that, too. Call us or contact us using the form on our website to schedule light switch services today.