Addison's Best Heater Technicians
Room uncomfortable?
Uneven room temperatures?

Addison's Best Heater Technicians
Room uncomfortable?
Uneven room temperatures?
We handle all things heating for your home!
We always answer live— book in under 2 minutes!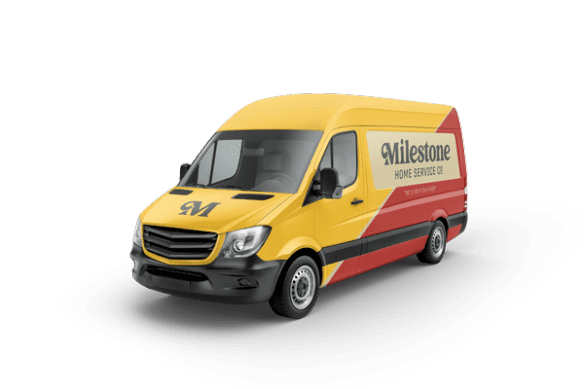 Heating Services in Addison, Texas
Keeping Your Home Warm When it Matters Most
There is nothing nicer than coming into a warm home and beating the winter chill. As Texans, we're people who spend a good portion of the year in the heat. Although we might sometimes complain about being too hot, many Texans will agree being too warm is better than being cold. As many home and business owners have experienced over the years, Texas can definitely experience a cold snap. That is why you rely on your heating system more than you might realize. Your warmth and comfort during the cooler months may depend on it. That is why, at Milestone, we have created The Milestone Tune-Up™ service to cater to your heater's every need.
It is often the case that a heater will break because it hasn't been used all summer. That is why we have designed The Milestone Tune-Up™ service to be available all year round. If you notice a problem with your heater, our heating services will be perfect for you. Our heating Technicians have been specially selected because we believe they are the best people to come into your home and do the work you need them to do. We hire only the best because we believe in being the best!
The Milestone Tune-Up™ for $129
Your Local Heating Specialists
At Milestone, we hope that you will always choose us to be your local heating specialists. We have developed our heating services to cover all the bases. That includes all aspects of maintenance, installations, and repairs. Our HVAC Technician team is fully trained and ready for any heating problem that you could throw at them. They are very committed to making sure you are happy with the service they provide.
Often, this means going above and beyond for our customers! We want to make sure that you feel comfortable with Milestone's HVAC Technicians coming into your home. That's why we carry out extensive background checks on all our employees. We also perform regular drug tests to ensure all our HVAC Technicians are fit to work and you can rest assured that the Technicians coming into your home are some of the best in Addison.
We are so dedicated to training our employees that we created an in-house trade school program. That means many of our Technicians have been trained through our company so that we know only the best are working for us. As a bonus, we also train our employees in customer care.
Putting Your Heating First
As we said, your heating is a pretty important part of your home, especially in the winter. That is why we have created heating services that put your heating at the top of our priority list. If you're having a problem with your heating, all you have to do is call Milestone and we'll be there in a flash. We want to make sure that your heating is running all year round. It doesn't matter what time it is. You can always book a The Milestone Tune-Up™ service appointment that fits your schedule. This allows us to analyze how efficiently your heater is working and check for any issues.
Milestones heating Technicians are more than qualified to handle any problem that they might find. Not only do they have the right tools, but they know their stuff too! If your heater is experiencing problems right now, Milestone wants to hear from you. We provide emergency heater services so that, when the cold hits and you have no heating, we'll be out to your home in no time. We will always make sure that your home is warm during the winter. Our HVAC Technicians work quickly and efficiently when dealing with any problem.
I am extremely pleased with Brian for not only fixing the issue in question but also correcting some other problems....
Let Milestone 'Fix it in a Flash' for You!
How Customer Service Should Be Done
Milestone has been an established company for many years now. Over those years, we have had to learn a thing or two about customer service. We quickly realized that the way we dealt with our customers meant just as much as doing a good job. That is why we put so much effort into our customer service. We take pride in offering the best heating services in the Addison area. We have become a household name that many of the residents trust to handle all of their heating problems. If you are not 100% happy with the service our HVAC Technicians have provided, give us a call and we'll work with you to solve the issues. Our 100% satisfaction Milestone Guarantee is our way of giving back to the community.
If you are experiencing heating problems during the winter, Milestone wants to hear from you. But remember, you should book a The Milestone Tune-Up™ before the winter hits. Call us today!