Toilet running?
Leaking faucet?

Toilet running?
Leaking faucet?
We handle all things plumbing for your home!
We always answer live— book in under 2 minutes!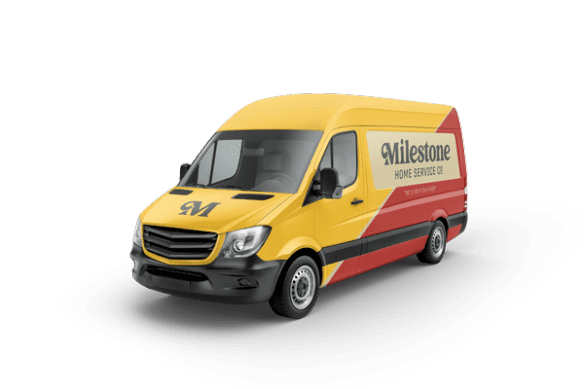 Sump Pump Services in Addison, Texas
Protecting You When You Need It Most
With so many important components to keep a house working and running smoothly, it can be easy to forget about the little things. This includes the sump pump, which is a small pump system that sits unassumingly in the lowest point in a house. Looks can be deceiving, though—it may be small, but a sump pump is a major part of a house that provides many benefits, including saving a house from flooding. With rain that comes about the national average, Addison, TX, is even more in need of the sump pump services that we provide at Milestone.
Get $59 Off Plumbing Services
Call the Professionals at Milestone
Here at Milestone, we offer sump pump installation, repair, and replacement services as well as plumbing, electrical, and HVAC services. Our team of licensed and insured Technicians are skilled, experienced, and dedicated to serving you, the customer. When you choose Milestone for plumbing, HVAC, or electrical work, you become part of our family.
That's why we offer our 100% satisfaction Milestone Guarantee. If you're not happy with the work we've completed, we're not leaving until the problem is fixed and you're fully satisfied. Our customers know they can trust us because we have the expertise it takes to be the leading choice for HVAC, plumbing, and electrical contractors in Addison and the surrounding areas.
Many homeowners think they may not need a professional to install a sump pump, but that's not the case. If a sump pump is installed incorrectly, it can malfunction and cause significant damage. What does a sump pump do, exactly? Well, it's quite simple. A sump pump is typically installed at the lowest point in a house. When flooding occurs, and the water rises above a certain level, the sump pump kicks on. The pump efficiently sucks up the water and sends it into an approved system so it's carried away from the house and deposited somewhere else, typically the city drains. When you call Milestone, we will install your sump pump expertly and make sure it is working properly before walking away from the job.
Benefits of Sump Pump Installation
Here at Milestone, we know how hard it can be during the rainy season trying to keep your home clean and dry. In fact, if you live somewhere with a high water table or you have had problems with flooding in the past, a sump pump is a necessity. Our experienced Plumbers are skilled at sump pump installation, and we also offer repair and replacement services. Sump pumps provide some truly great benefits for your home in Addison, including the following.
Prevents Damage from Flooding
Boosts Resale Value of Your Home
Prevents Toxic Mold and Mildew
Reduces Humidity Levels
Michael was extremely professional. He explained everything thoroughly and made sure we understood. Great experience. Thank you Ken C...
Let Milestone 'Fix it in a Flash' for You!
Ensuring Your Safety and Satisfaction
A company is only as good as its employees, and that is something that we believe strongly in at Milestone. We are proud of our Plumbers and customer care representatives because each has been hand-picked to provide the very best services to you. We start every new hire with a background check and drug test, and we ensure that each Plumber has thousands of hours of experience as well as knowledge about many different plumbing scenarios. Our goal is for you to feel safe with all of our Plumbers, as well as confident in their ability to repair any problem your plumbing system or sump pump may have.
Not only this, but provide you additional protection by making sure the quality of our services is always guaranteed. If you aren't satisfied with the job that we have done, we will work with you tirelessly until you are happy. If this means staying longer to get the job done right, that is exactly what we will do.
Sump Pump Installation Services in Addison
For homeowners in Addison, installing a sump pump is necessary to protect their homes from damage. Here at Milestone, we go above and beyond to help you with any of your plumbing, HVAC, and electrical needs, including sump pump installation. Our Technicians are highly skilled and have the knowledge and experience to handle any size job, no matter how big or small.
When you need a reliable, trustworthy company, call Milestone. We offer a 24/7 service hotline and we're only a phone call away whenever there's an emergency, no matter what time of day it is. Contact the professionals at Milestone today to set up a consultation and learn more about our sump pump installation services.