Toilet running?
Leaking faucet?

Toilet running?
Leaking faucet?
We handle all things plumbing for your home!
We always answer live – book in under 2 minutes!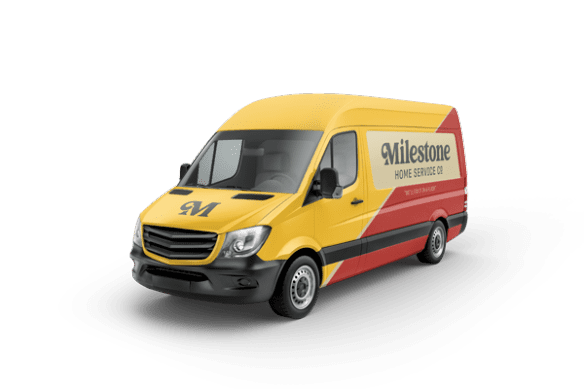 Plumbing Maintenance in Allen, Texas
Keeping Your Pipes Squeaky Clean
If you bought a home in Allen, you know how rewarding homeownership can be. But, you are also well aware of the pressures that go along with the benefits. Homes require constant upkeep and just ensuring that every pipe, faucet, and drain works correctly can be challenging. Fortunately, Milestone has a team of plumbing professionals that is always ready when you need help with your pumping.
We hire and train the best Plumbers to ensure they have the ability to check every part of your home's pipes. Our Technicians make sure you can trust the water that comes out of your faucets. You can also depend on us for same-day appointment availability. When a sudden plumbing emergency arises, give us a call, and one of our experts will be there in no time. The idea of maintaining a home plumbing system by checking the drains, pipes, and water may seem trivial, but it keeps your plumbing system healthy. Routine plumbing maintenance can also save you money and keep your family safe.
Plumbing Maintenance Done Right
Rely on Milestone's Skilled Plumbers
It takes time, effort, and commitment to keep your home comfortable and in good condition. Each house includes many systems, and plumbing is one of the most crucial. With that in mind, Milestone hires only the most skilled Plumbers and then ensures they are background checked and drug tested. We want to be sure you feel safe and comfortable when our team members work in your home.
Our Plumbers also go through thousands of hours of intensive training to learn every working part of your home's plumbing system. That means you can count on us for help with everything from a simple clogged drain to a catastrophe like a burst pipe that is causing a flood. In fact, our Technicians have the training, experience, and equipment to handle any issue or concern you might have about your home's pipes. And don't worry, if you are ever unhappy about the result of our services, we will hurry to your home to make it right. That is our 100% satisfaction Milestone Promise, and we stand behind it.
Let Us Keep Your Home's Pipes Flowing
It is essential to maintain your home's pipes in order to have a fully functioning water system. There are things you can do to prevent or minimize the potential for some problems. For example, you should check to make sure no one is putting anything in drains that could lead to a clog. You can also check for leaks in your sinks. These simple steps go a long way to ensuring that water keeps flowing as intended.
While these are helpful habits to get into, your home plumbing can develop more complex problems that require expert repair. It might be tempting to attempt to fix your own drain, faucet, or water problems. However, in order to avoid problems, you should rely on our expert advice. You can always call Milestone for help, and our Technicians will ensure you do not have to deal with problems for long.
Our team of experienced, skilled Plumbers knows how important it is for your home to have good, clean running water. They work to secure the pipes and water in your home so you can rest easy knowing your plumbing system is working well.
In addition to ensuring your home plumbing functions correctly, our routine professional maintenance can:
Preserve pipes. During maintenance, our Technicians can clear drains and remove debris that could eat away at pipes. Cleaning pipes helps to extend their life.
Delay replacement projects. Regular expert care from Milestone allows your plumbing system to keep doing its job for as long as possible, which often makes it possible for you to delay expensive replacement projects.
Help you avoid frequent repairs. Plumbing that is expertly cared for by Milestone is much less likely to develop problems. That means you deal with fewer inconvenient, frustrating, expensive emergencies.
Improve air quality. Cracked and leaking pipes create the perfect environment for mold to grow in your home undetected. Mold spores can be carried from room to room via your HVAC system, degrading indoor air quality and contributing to breathing problems.
Christian did a great job! He was courteous and quiet as was possible....
Let Milestone 'Fix it in a Flash' for You!
Expect Customer Service Excellence
The Milestone family understands that the amount of time our Plumbers spend in your home is only a fraction of your entire interaction with us. Of course, that time is crucial, but we never neglect any other area of the service we provide to you.
When you call Milestone, you speak to expertly trained customer service representatives who will offer the highest level of care. We are so committed to providing exceptional customer service that we guarantee it. If you are not 100% satisfied with your Milestone service experience, we will do everything we can to make it right.
And that's why Milestone offers the ultimate customer satisfaction guarantee that not only promises 100% satisfaction, but also includes an apples-to-apples price match guarantee. If you find another company offering a lower price on the same service, Milestone will not only match it, but beat it by $100.
Call Milestone For Your Plumbing Maintenance: We'll Fix It In A Flash!
We are committed to offering quality workmanship that you can count on.