Clogged toilet?
Shower draining slowly?

Clogged toilet?
Shower draining slowly?
We handle all things drain cleaning in your home!
We always answer live – book in under 2 minutes!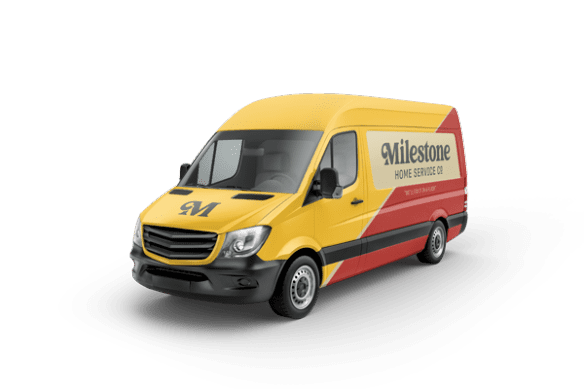 Drain Cleaning in Allen, Texas
Making Sure Everything Flows Smoothly
Everyone will experience the need for our drain cleaning services at some point during their time owning a home. If your water stops flowing or your toilet starts overflowing, you'll quickly realize how much it can impact your life. Toilet floods are not something the average homeowner wants to deal with!
That is why we offer our drain services to anyone living in the local area of Allen experiencing any issues with their drains. Whether it is clogged sinks or toilet floods, we want to hear from you. We know what to do to put the problem right for you. Most of the time, it is a quick in and out job. You'll barely even notice our Plumbers there! Not only this, but we guarantee our work with our 100% customer satisfaction Milestone Guarantee! We stick with the job until you are 100% satisfied.
Don't feel like you're a terrible homeowner if you do have clogged sinks or experience toilet floods; it is only natural for this to happen as there is so much material that heads down your drains and toilets. From the toilet paper to your hair in the shower, it is easy to block a toilet or drain. If you have a family, you're far more likely to experience this as there are more humans flushing things down the toilet or drain.
Get $59 Off Drain Cleaning
The Only Drain Cleaning Experts You Need
Once you experience the Milestone way, you won't choose any other company for your plumbing, heating, or cooling needs. We take professionalism and customer service to the next level. Our Plumbers are all professionally trained and qualified.
There's no need to worry about who you are letting into your home. The training our Plumbers do to become qualified equates to thousands of hours, both in the classroom and on the job. We make sure our Plumbers are fully equipped to deal with any problems that they might face.
We like to make sure we know who we are hiring, and that is why we carry out full background checks; so we know exactly who we are bringing to our team. We want to ensure that all our employees carry the same values as we do. That is why we also drug test all our employees so that we know they are safe to come and carry out the work in your home.
Our Plumbers understand that your home simply can't function with blocked drains and toilet floods, and that is why they work quickly and efficiently to find the problem and solve it for you. Our Plumbers ensure no stone is left unturned and that the issue is completely resolved before they leave your home. There is no such thing as a half a job with Milestone Plumbers!
Our Drain Cleaning Service
If you have clogged drains or are experiencing frequent toilet floods, chances are you will benefit from our drain cleaning services. We can also bet that the solution will be a simple clear-out of your drains. Our Plumbers rarely have to replace any parts. As we said, the drains and pipes in your home are used every single day, multiple times a day. So, when problems do happen, it can completely ruin your day.
Not to mention that problems with drains or toilets can get a little bit stinky and messy from time to time. You only have to imagine what toilet floods look and smell like to make yourself feel ill! If you require our drain cleaning services, we'll keep you fully informed of everything we are doing and why it needs to be done. Our Plumbers will also tell you some tips and tricks on how to maintain your drains. This should keep them clean to prevent the problem from happening again.
Good experience with Jasper. He showed me the problems and explained thoroughly. He indicated what was urgent and what wasn't. Will use again....
Let Milestone 'Fix it in a Flash' for You!
Unbeatable Customer Service
Milestone goes the extra mile to ensure its customers are happy. This is something we have done since we first established it as a business. Putting our customers first is something we will continue to do until we are no longer a business.
We have found over the years that the level of customer service we offer is one of the things that stands out in our customer's eyes, not the job we do. We are so passionate about delivering the best customer service that we can do that if you aren't 100%, we will put it right. We also price match against our competitors. If you are tempted by a cheaper price being offered from a competitor, we will try and match it.
No matter what the problem is with your drains, Milestone wants to hear from you today. Give one of our friendly team a call!