Allen's Best Electricians
Breaker keeps tripping?
Outlet doesn't work?

Allen's Best Electricians
Breaker keeps tripping?
Outlet doesn't work?
We handle all things
electrical for your home!
We always answer live – book in under 2 minutes!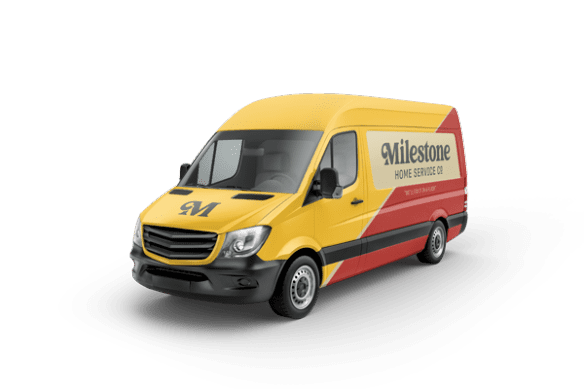 Electric Car Charger Installation in Allen, Texas
Providing Power to Your Electric Vehicle
There's a good reason behind the recent increase in the popularity of electric cars. EVs are very energy-efficient, and recent advances in technology have made them easier to keep charged than ever.
If you're looking into buying an electric car, now is the time to start looking into EV charger installation for your home. We here at Milestone can install an EV charger in your home. This is the best way to cut down on charging time and increase your vehicle's range, all while reducing your reliance on public charging stations.
While it's true that you can charge modern EVs using standard outlets, that's not a viable long-term solution. It takes too long to get a full charge, leaving drivers unable to complete their daily commutes. The good news is, the Electrician experts at Milestone have the perfect solution: dedicated home electric car charger installation.
Get $59 Off Electrical Services
Milestone is the top choice for EV charger installation in your home. We've been handling these installations for years, so our expert team will have no problem installing a new charger that delivers all the performance your family needs.
Every one of the professional Electricians at Milestone is fully licensed, insured, and trained to provide the highest standard of customer service. We offer upfront, transparent pricing, and professional results, so don't be afraid to reach out and ask for a reliable quote.
Every Home in Allen Should Have an EV Charging Station
Electric vehicles are the wave of the future. They're more energy-efficient, have a lower carbon footprint, and currently, EVs are subsidized by the government to give drivers willing to go green a hefty tax break.
If you're already made the transition from gas to electric, you know how frustrating it can be to try to charge an EV using a standard household outlet. While it's technically possible to get a full charge using a standard 12-amp, 120-volt outlet, it can take days. Even if you leave your car on the charger overnight, you can only expect a range of around 50 miles the next day.
Upgrading to a Level 2 EV charging station is the best way to reduce your car's charging time and expand its range. Dedicated EV chargers operate at 240 volts to increase charging speeds, allowing drivers to use their electric cars every day without relying on public charging stations.
The amp ratings for our Level 2 chargers range from 12 to 48 amps, so you'll have no problem finding a solution that meets your needs. Even switching to a 16-amp, the 240-volt charger will cut your charging time in half. Upgrade to a 40 amp system, and you'll be able to charge your car in just 1/6th of the time it takes with a standard outlet.
To sweeten the deal, your new Level 2 charger will come with tons of advanced features you can't find on standard wall outlet chargers. You can control the current and monitor your vehicle's charge state from anywhere using a convenient app and even set delays from afar.
Since your new EV charger will run at 240 volts, you may need to upgrade your home's electrical panel. If you try to run the power for a dedicated EV charger through an outdated panel, you'll be dealing with constant circuit breaker trips. The only way to take full advantage of the fast-charging Level 2 chargers is to upgrade the home's existing electrical panel, but don't worry. Milestone can help with that, too.
Don't want to invest in a panel upgrade and the highest-rated home charging system? We can still help you find the right option to suit your needs and budget. Allen homeowners can always trust Milestone to provide professional services and advice at affordable prices.
Outstanding experience, service, and results. Would highly recommend Milestone for any of the services they provide. Decided to opt for the MAM maintenance plan which includes some program discounts. ...
Let Milestone 'Fix it in a Flash' for You!
Request an EV Charger Installation in Allen
Ready to make the switch to a high-powered Level 2 EV charging station? It's time to give Milestone a call. Our expert Electricians have already handled tons of EV charger installations, so we'll have no problem helping you find and install the perfect charger to meet your needs. Even if you don't want to upgrade now, you should still give Milestone a call. We can help you make plans to add charging capacity in the future as needed.
Getting a new EV charger installed in your home is easy. Just reach out to the pros at Milestone to learn about your options and request an accurate quote, and let us take care of the rest.