Allen's Best Electricians
Breaker keeps tripping?
Outlet doesn't work?

Allen's Best Electricians
Breaker keeps tripping?
Outlet doesn't work?
We handle all things
electrical for your home!
We always answer live – book in under 2 minutes!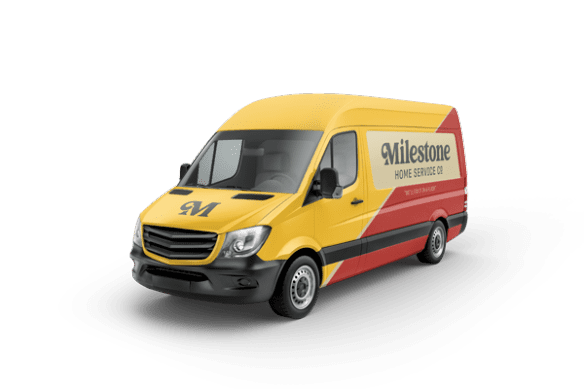 Light Switch Services in Allen, Texas
The Control Of The Switch Is In Your Hands
Light switches may be small, unassuming devices, but they carry a lot of power and play an essential role in ensuring home comfort. When they don't work, families will be left in the dark even if their electrical fixtures and light bulbs are brand-new and in perfect shape. Milestone doesn't want Allen families to get left in the dark, which is why they provide a range of services to address any problems that could come up with the household's lights.
Milestone can repair malfunctioning light switches, install new ones that are a better match for the room's decor, replace regular switches with dimmer switches, and more. Our expert Electricians also have all the skills, tools, and experience required to address any other issues they uncover during light switch inspections, including wiring problems and damaged fixtures. When you trust Milestone with all your electrical needs, you can always count on the lights turning on when they are needed most.
$39 Off Light Switch Services
Light switches are integrated into electrical circuits to turn fixtures on and off as needed. This method of operation can make it challenging to pinpoint exactly where problems are occurring. Sometimes, the problem is in the connection to the switch itself. Other times, it's an issue somewhere within the wiring for the circuit.
To complicate matters further, not all switches operate only lights. Some turn specific outlets or hardwired appliances on and off. No matter what the switch controls, homeowners can trust the pros at Milestone to diagnose the exact problem and work to resolve it quickly and effectively.
Before performing the needed repairs, our diagnosing Electrician will make a full report to you to explain what's wrong and what level of service will be required to resolve the problem. Most problems with light switches can be resolved with simple repairs. Sometimes, though, our Electricians will have to install new wiring or replace aging fixtures. No matter what level of service is required, our Electrician will provide a detailed cost analysis and describe the next steps so that you can understand what it will take to fix the problem.
Milestone hires only highly skilled local Electricians who share our commitment to helping the local community in Allen. We understand how important it is to keep every aspect of a home's electrical system functioning safely and efficiently, including its light switches. When residents flip on a switch and nothing happens, it's time to call Allen's lighting experts for help.
These days, more than ever, some Allen homeowners are hesitant to allow strangers into their homes. Milestone knows that it can be stressful working with new contractors, so we go above and beyond to ensure every Electrician on the team is completely trustworthy. Milestone doesn't just require proof of a current license to operate as an Electrician in Texas. We also perform background checks and drug screens for each potential hire.
An Emphasis on Customer Service
When you work with Milestone, you can expect amazing service that goes above and beyond the competition. From the first phone call to our company representatives through the final walkthrough to ensure that the new or repaired switches are working as intended, Milestone's customers can be confident that they'll be treated with courtesy and respect. Our Technicians will always arrive on time, and they'll never leave without cleaning up any mess made during the repairs or installation.
Milestone is so confident in our team's skills and values that we offer a customer service satisfaction guarantee, called our 100% satisfaction Milestone Promise. If you have concerns or complaints, you just need to call us. Milestone's dedicated customer service team will take care of everything, going beyond the call of duty to ensure that every homeowner who trusts Milestone with his or her electrical needs is satisfied. This is why we have earned more positive reviews from happy customers than any other company in the Metroplex. 
Furthermore, if you find a lower price for the same service anywhere else, we encourage you to come to us. We are happy to match it and go one step further by beating the price by $100. No matter what, we want our customers to get the best value with top-notch service and an unforgettable experience.
Ryan was an expert in knowledge and customer service. 10/10 Will use them again....
Let Milestone 'Fix it in a Flash' for You!
Milestone Provides Comprehensive Home Services: We'll Fix It In a Flash
Need to resolve a problem with one light switch? Milestone can usually send out an Electrician the same day to provide fast, affordable service. The best part is, this comprehensive home services company doesn't just specialize in lighting. Our Electricians can also pinpoint other problems with the electrical system, and if any of them impact the home's other vital support systems such as the HVAC units or the plumbing, Milestone can send out another specialist to help. Don't settle for less than the best. You can trust Milestone with all your electrical and home service needs.