Clogged toilet?
Shower draining slowly?

Clogged toilet?
Shower draining slowly?
We handle all things drain cleaning in your home!
We always answer live – book in under 2 minutes!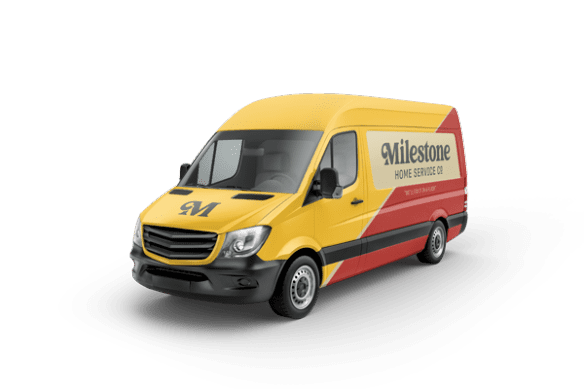 Drain Repair in Allen, Texas
Doing The Drain Work For You
Most of us don't realize how much demand we place on our home's plumbing system. We expect the incoming pipes to supply us with fresh water whenever we need it. At the same time, we expect the drains to carry wastewater out of our homes and into the sewer system. That can take a serious toll on the drains, but dirty water isn't the only issue they're forced to deal with. Solid waste, paper, hair, grease, bits of food, and other items also make their way down the drains.
On top of all that, the pressure of the water flowing through the drains, the weight of the dirt pressing down on underground pipes, and other hurdles crop up along the way as well. Drains and pipes are built to take a beating, but they have to live up to extensive demands and face numerous hazards. It's no wonder so many homeowners commonly experience clogged drains, damaged drain lines, and other problems. Fortunately, Milestone is here to resolve those issues.
Get $59 Off Drain Repairs
Allen's Best Plumbing Team at Your Service
At Milestone, your satisfaction is our top priority. Our expert plumbing Technicians undergo extensive training and have years of experience in their field. They have the skills and equipment to safely and effectively handle all your plumbing problems no matter how serious they may be. If you're struggling with clogged drains, damaged drain lines, and other plumbing issues, we're on hand to help. Contact us to schedule a service appointment today and get your drains back in working order.
Professional Drain Services at Milestone
Sometimes, the line between being able to handle drainage problems on your own and needing to call a professional Plumber isn't very clear. Many people are hesitant to call in the pros for problems that seem small like a clogged toilet. They feel like they can potentially take care of those issues without outside intervention. However, if you aren't able to fix the problem easily, don't hesitate to call us for help We can tackle the following problems:
Sewage Odors:

Foul smells coming from your home's drains are a definitive sign that something is wrong. In most cases, those odors are caused by serious clogs or broken drain lines. The smell itself comes from leaking sewage or bacteria growing in the drain. Be sure to call us right away if the smell of raw sewage or other unpleasant odors is emanating from your drains. Ignoring the problem could result in damage to your home and widespread contamination.

Slow Drainage:

If a drain in your home isn't flowing as well as it once did, or multiple drains in your home are draining slowly, those drain lines are probably covered with years of built-up sludge or solid waste. Grease, hair, food particles, soaps, and other items accumulate in drains and adhere to the insides of the pipes. Over time, the build-up grows to the point where it affects the way the drains work. Professional drain cleaning may be all you need to make the affected drains work properly again.
Constant Clogs:

Everyone has to deal with clogged drains at some point. In the event you're having to take care of recurring clogs in one or all of the drains in your home, though, you have a serious issue at hand. Build-up in the drain lines could be the source of the problem. On the other hand, the problem could be caused by a damaged drain line deep underground. We can find problems with our video camera inspection technology and repair them with trenchless technology.

Visible Drain Damage:

Not all drain problems involve clogs or bad smells. Some revolve around the drains' hardware. We can repair fixtures and hardware to make your plumbing system work better.
Keep in mind, the problems we've listed aren't necessarily the only times you need to call us for drain repair services. If you're looking for professional plumbing help, feel free to schedule a service appointment. We always offer our 100% satisfaction Milestone Guarantee so that you can be sure we won't leave the job until you are happy.
I have had electric work done, a new heat and air system installed, and some plumbing work done, and I have to say Milestone goes above and beyond to ensure their customers are satisfied. Thank you M...
Let Milestone 'Fix it in a Flash' for You!
No Drain Problem Is Too Big or Too Small
From minor clogs and damaged drain covers to corroded pipes and collapsed sewer lines, Milestone handles them all. We're proud to provide the full range of plumbing and drain repair services for homeowners in Allen and the surrounding areas. Call us or fill out the form on our website to schedule a service appointment, and let us get your drains back in shape.